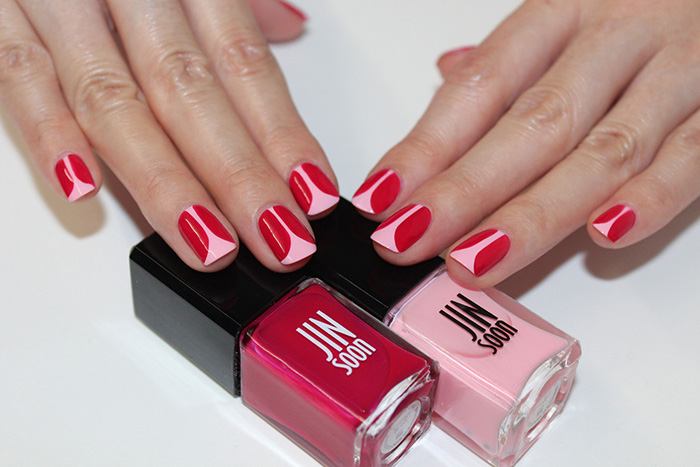 Mother's Day is this Sunday, have you picked up a gift or made plans for that special woman in your life? To celebrate this special day this year, Jin Soon Choi, Founder of the JINsoon Nail Lacquer line and Jin Soon Hand & Foot Spas in NYC, has created a nail art design of a bouquet of tulips. If you want to recreate this design, follow the instructions below. So cute and easy right?
More photos after the jump…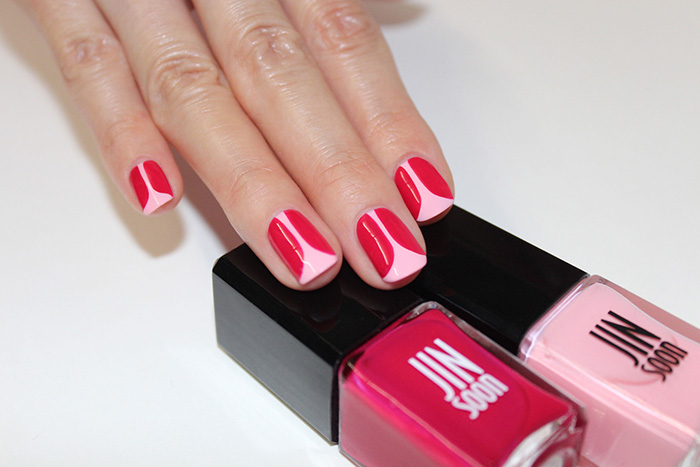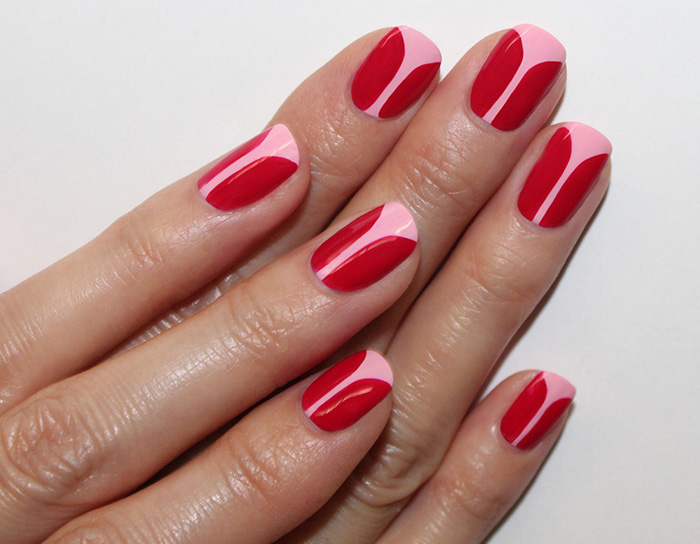 How-To:
File and shape your nails to a natural square shape.
Apply a base coat like JINsoon Power Coat.
Apply JINsoon Dolly Pink on the entire nail bed.
With a thin brush, create the tulip petals with JINsoon Cherry Berry. Starting at the cuticle area, draw a straight line down towards the tip of the nail, curving left ¾ of the way down to create an arch and then fill in the shape. Repeat on the right side of the same nail to create a mirroring shape.
Apply top coat like JINsoon Top Gloss for a lasting glossy finish.
Photos courtesy of Jin Soon Choi
Categories: beauty
Tags: Jin Soon Choi