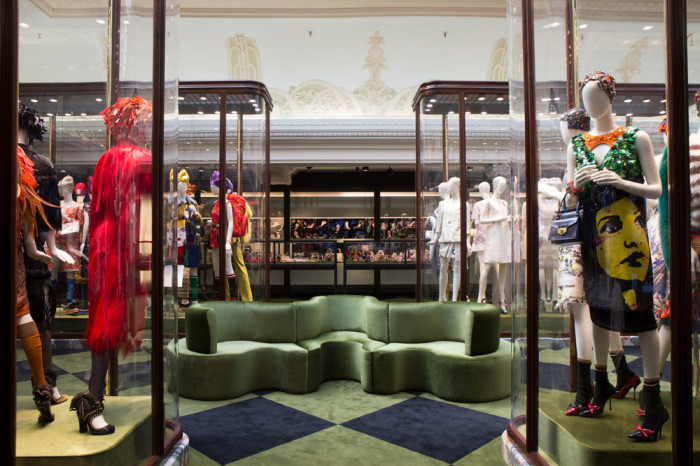 From today, through the month of May, Harrods Knightsbridge, the world's most famous department store, hosts Prada as an honored guest. The celebration includes 40 window displays, a pop-up store, multiple screen displays, an elegant Marchesi café, and Pradasphere: an exhibition that traces the company's multivalent obsessions—from fashion and accessories to art, architecture, cinema, sport and beyond.
The exhibition is housed on the fourth floor, Pradasphere is a collection of archival objects arranged to reveal the complex, often intertwined obsessions of Prada.
Pradasphere at Harrods will be open from May 2 – 29, 2014 at Knightsbridge store. Definitely a must-see if you're in town.
More info and photos after the jump…
windows
Harrods' windows represent Prada's multifaceted identity. The hybrid approach, a quintessential feature of Prada's design philosophy, is evident in the recurrent themes and motifs combined in each tableau. The windows serve as an index of classic store elements, from marble floors to green 'sponge' walls. The windows also reference Prada's contributions to popular culture, art, architecture, and film, revealing the complexity of the company's approach to fashion.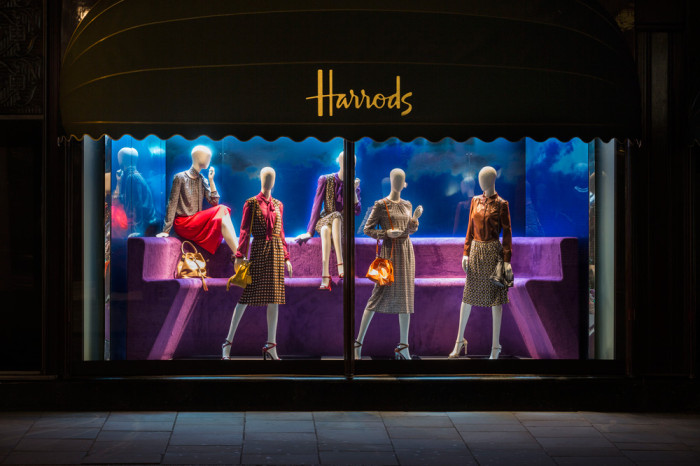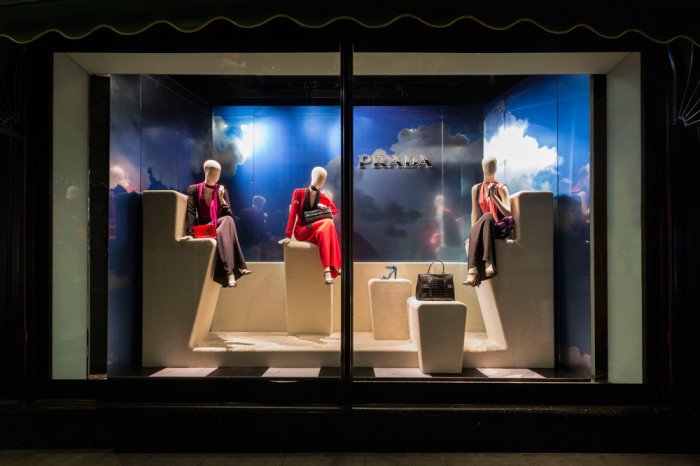 —-
the exhibition
The Prada vision is manifest in everything from fashion and accessories to art, architecture, film, and culture. Pradasphere posits that there are core ideas—beauty, taste, embellishment, gender, vanity, and power—that are repeatedly reworked through those diverse channels. The Prada oeuvre represents both an aesthetic journey and a critique enacted through the products of culture. Yet it is also an unabashed celebration of exquisite craftsmanship, a paean to the rare and the finely wrought, and a wholehearted endorsement of the stylistic iconoclast.
The centerpiece of Pradasphere comprises six towering showcases dedicated to the central themes that have distinguished the work of Prada. The displays combine ensembles from multiple collections to demonstrate the recurrent concepts present in the products. In addition, the exhibition includes: heritage items from the Prada archives; shoes and bags from past collections organised by theme; examples of exquisite fabrics and materials; a Prada history wall that links the design collections with all of the extracurricular projects, from Fondazione Prada to Luna Rossa; a screening room presenting short films from directors such as Roman Polanski, Wes Anderson, Ridley Scott, and Yang Fudong; architectural projects from Rem Koolhaas/oma and Herzog & de Meuron; and a library of publications, both physical and digital.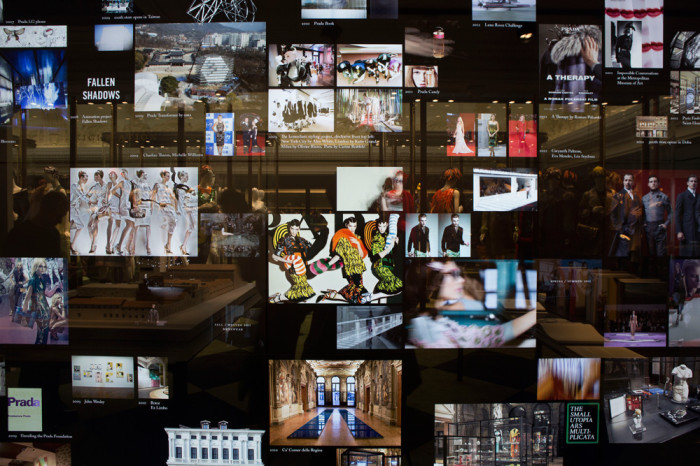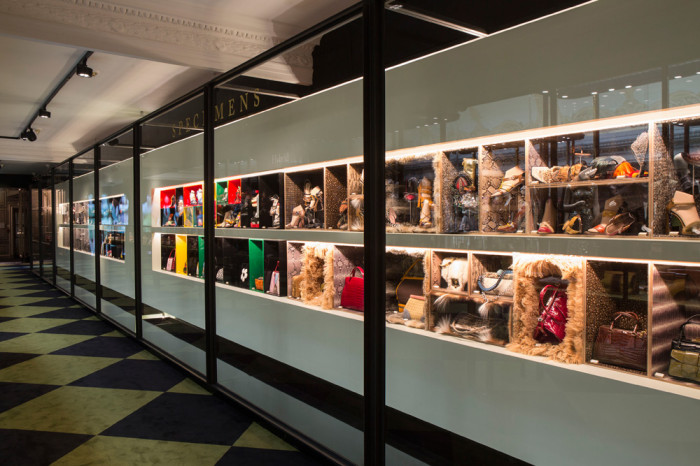 Categories: fashion