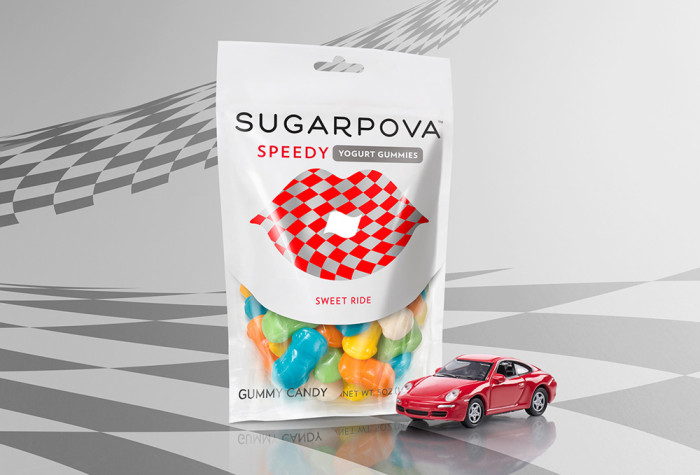 To celebrate Maria Sharapova's 27th birthday on April 19th, she launched a new sweet treat called "Speedy" – a new candy offering within Maria's eponymous premium confection collection, Sugarpova. Speedy consists of multi-colored yogurt gummies, shaped like the iconic Porsche 911 sports car, which Maria is the first-ever brand ambassador for since last April.
"We are so excited to launch Speedy," said Maria Sharapova, Founder and Creative Director of Sugarpova. "There has never been a candy collection that envelops a luxury experience in such a fun and accessible way. As an ambassador for Porsche, it's thrilling for me to combine my passions in such a totally unexpected and exciting way."
The collection now consists of fifteen different varieties of candies, and the candy is retailed around the world. Additionally Sugarpova will be stocked in minibar selections of some of the world's top luxury hotels and resorts, tennis events, and will be available for purchase online from sugarpova.com.
So cute right? More photos after the jump…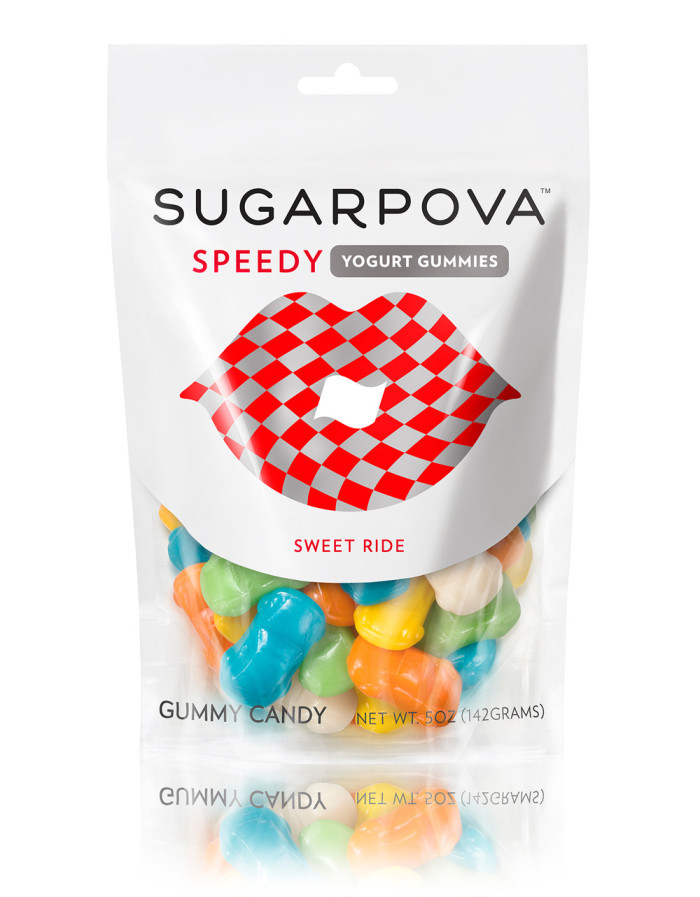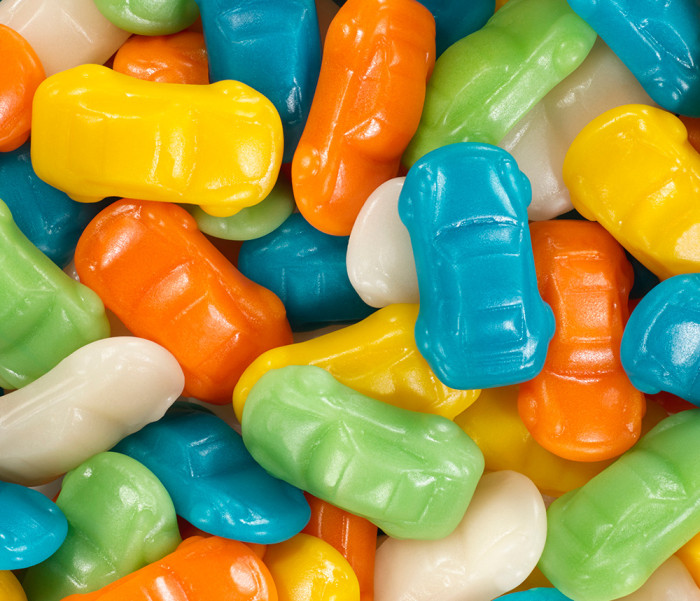 Photos courtesy of Sugarpova
Categories: eats
Tags: Maria SharapovaSugarpova