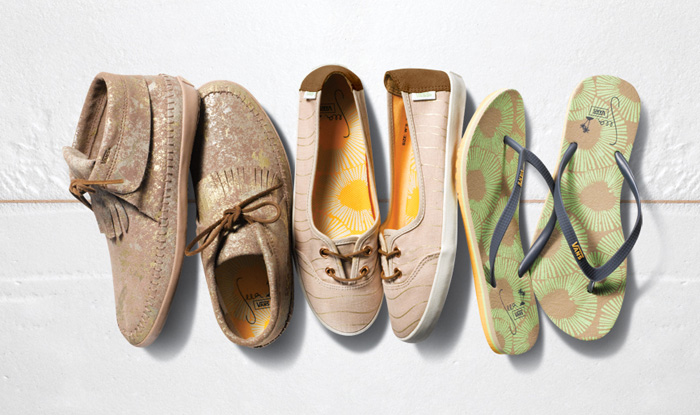 This spring, Vans partners with women's surf brand Seea, for a collection of footwear influenced by Amanda Chinchelli, founder and designer of Seea swimwear and wetsuits. Three fun styles represent Chinchelli's love of the sea: the Mohikan, Lanai, and a brand new Surf Sider style, the Solana. As a special Seea touch, each footbed is marked by a colorful fossil print design inspired by waves.
The Mohikan boasts added fringe details and a distressed gold wash on suede uppers while the tailored low-top Solana is embellished with gold stripes designed to mimic the rhythm of waves. Rounding out the collection is the Lanai sandal, which incorporates the unifying fossil pattern on the footbed and Vans x Seea logo detail.
"As a kid growing up in Italy and Brazil, Vans represented all things cool in California, so to be able to contribute to that legacy now is amazing. I love the idea of connecting modern designs with the history of the brand and its role in shaping original surf culture. I think I've had Vans in my closet since I was ten, so these shoes are definitely close to my heart. Vans is the most iconic surf-skate company in the world, so as my family grows and we set down our own roots in California, I couldn't be happier to work together," said Seea founder Amanda Chinchelli.
See the whole Vans x Seea collection and find your nearest retailer on Vans.com.
More photos after the jump…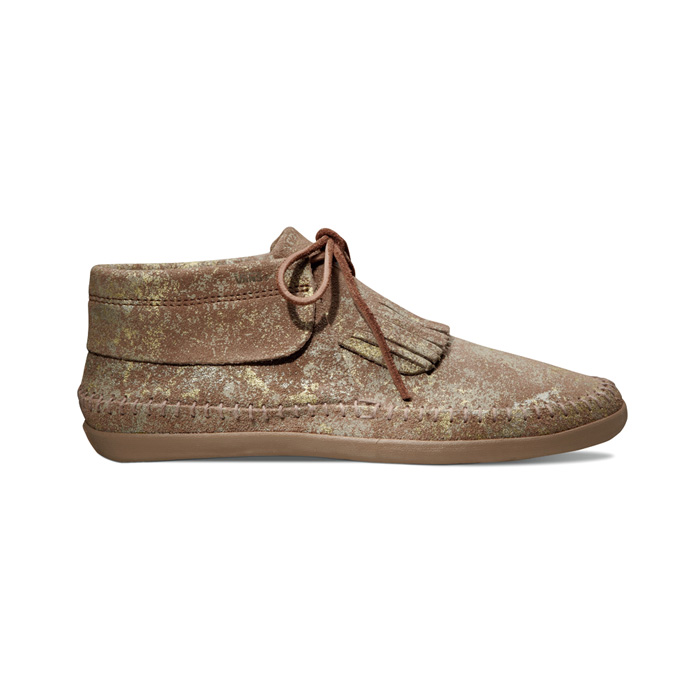 Photos courtesy of Vans
Tags: vans