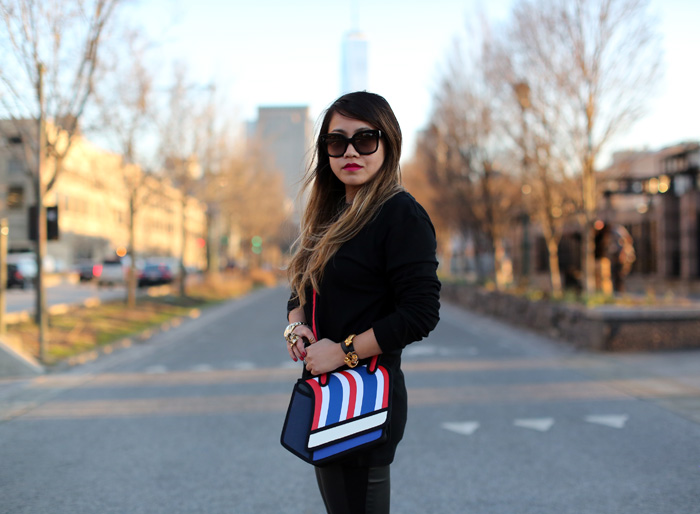 For those that follow me on Instagram already seen me rockin' this new bag from Taiwan-based accessory brand JumpFromPaper. Created by designer duo Chay Su and Rika Lin in 2010, the line was based on the concept of playfulness with an attempt to fulfill everyone's childhood fantasy. The design is a combination of 2D graphics and 3D illusion to create a truly distinct line of quirky bags. The philosophy of the designers, "Why take everything so serious? We are born to enjoy the life!"
When I was introduced to this line and saw the pictures, I had to double take as it was an optical illusion, very trippy. I wasn't sure how to interpret the cartoon-like bags, I felt like the bags were "keyed' into the photos, very interesting. When I finally received the bags, I was quite impressed with the quality and how it was constructed. But to this day, it's still an optical illusion for me. People on the streets had to double take as I was strolling around with my bag, I'm sure they were all thinking if the bag was real or not. Really cute and fun bags.
The collection is also very affordable, prices range from US$39 for a wallet to US$169 for a backpack. You can shop the collection on jumpfrompaper.com, they ship worldwide, or shop at various locations near you.
More photos after the jump…
—-
JumpFromPaper 2014 Original Collection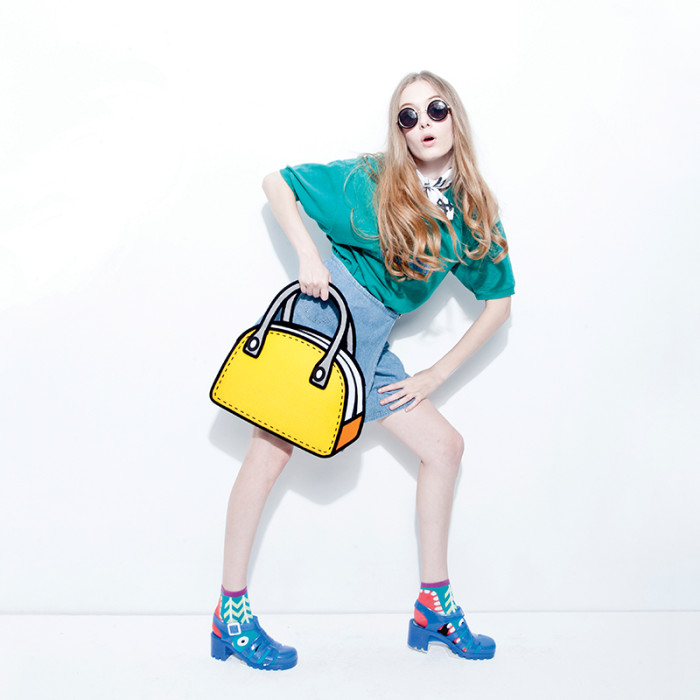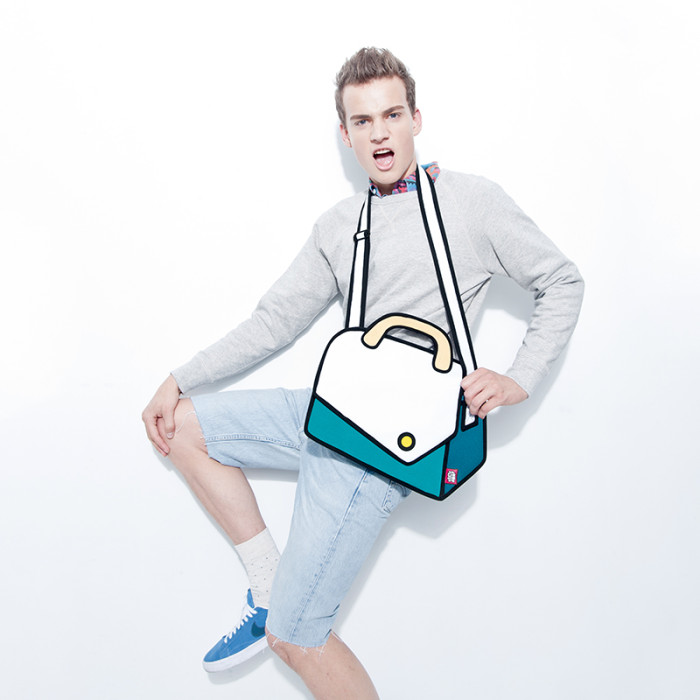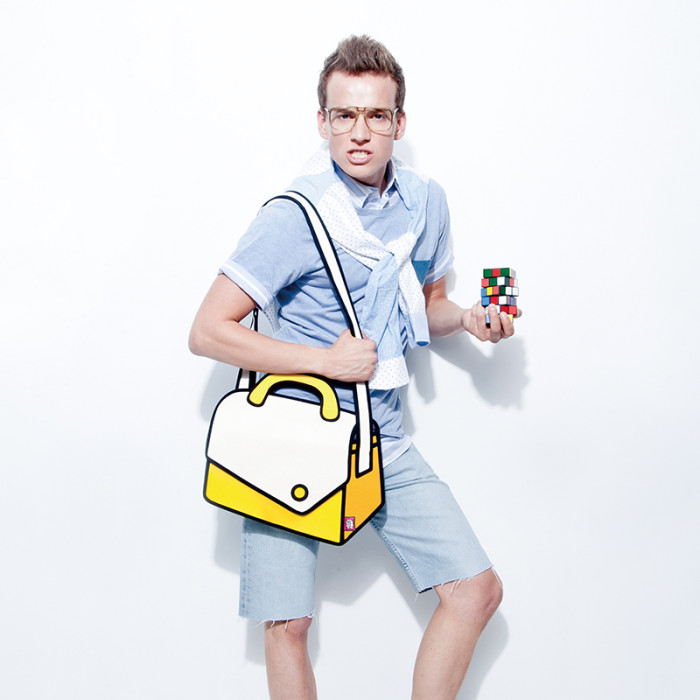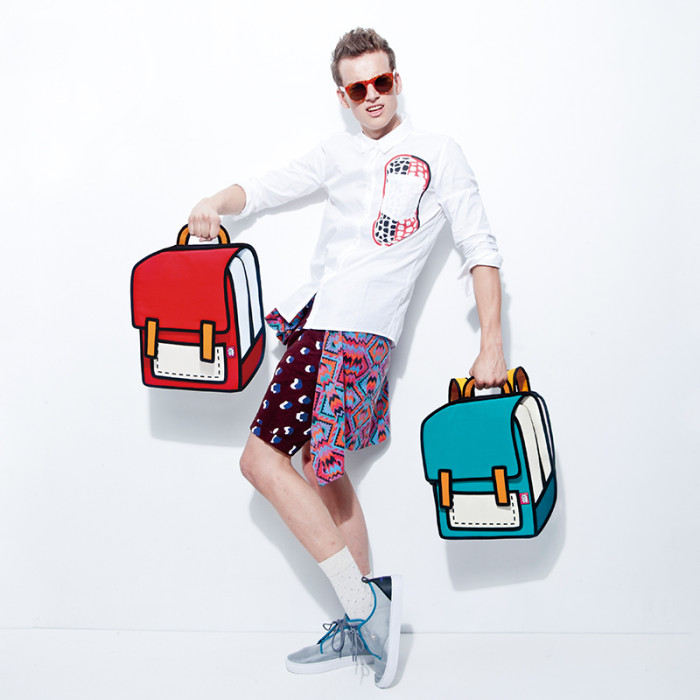 Categories: fashion handbags outfits
Tags: JumpFromPaper