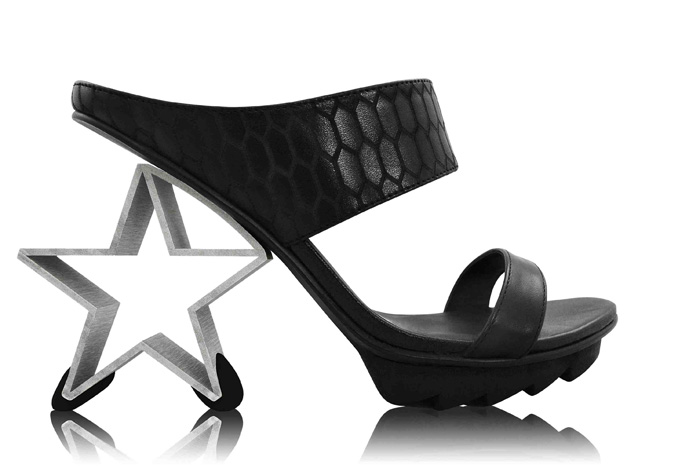 Drawing inspiration from the release of Marvel's Captain America: The Winter Soldier, Julian Hakes, the Award-winning footwear designer and architect, has designed a unique 'star heel' shoe style dubbed 'The Black Widow'.
Julian Hakes said, "This latest collaboration with Marvel for Captain America: The Winter Soldier was the perfect opportunity to create a brand new and unique shoe style. I wanted to create a fusion between traditional footwear and the high tech modern world. In Captain America: The Winter Soldier we see Steve Rogers reunited with his S.H.I.E.L.D colleague Natasha Romanoff, the Black Widow. I therefore decided to call this new shoe style the Black Widow edition. I imagined how Natasha might wear the shoes undercover but then at a moment's notice she could use them as an effective weapon."
Julian Hakes' shoe collections have been widely recognized across the globe. His 'Mojito' shoe has won several prestigious awards including the Drapers Shoe Designer of the Year award in 2012. Check out his work on his site.
Photos courtesy of Marvel
Tags: Julian Hakes