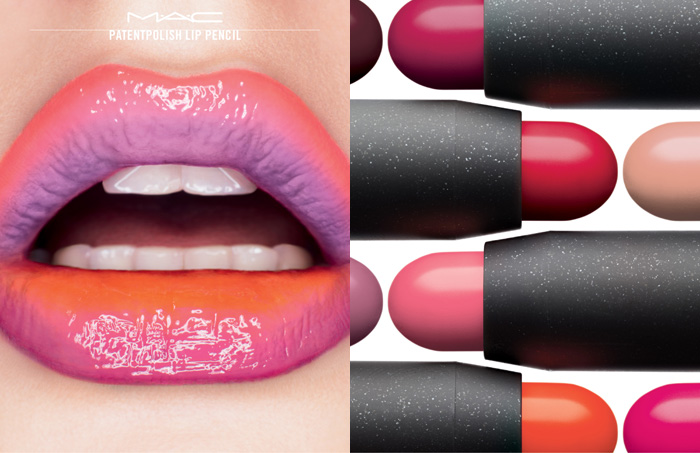 MAC launches two new collections: By Request and Patentpolish Lip Pencil which will be available for a limited time. The By Request collection features fans favorite discontinued shades of lipstick and eye shadow and the Patentpolish Lip Pencil features a new magic wand for lips.
More photos and info after the jump…
M·A·C Patentpolish Lip Pencil is your new magic wand for lips. With a single swipe, instantly achieve luscious shine. A unique blend of creamy emollients replenishes lips, keeping them soft with an ultra-smooth texture that isn't heavy or sticky. The pencil's effortless twist-up application keeps things clean and mess-free, with no need to sharpen. Enjoy colour in a dazzling range of 12 new shades that stay bright and true on all skin tones. Available in stores April 3, 2014 through May15, 2014.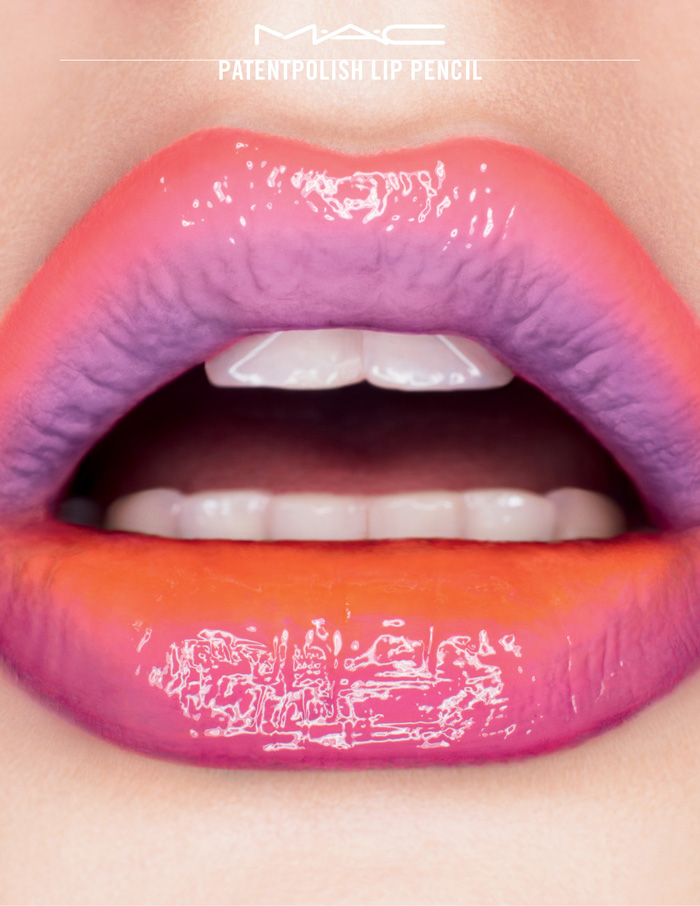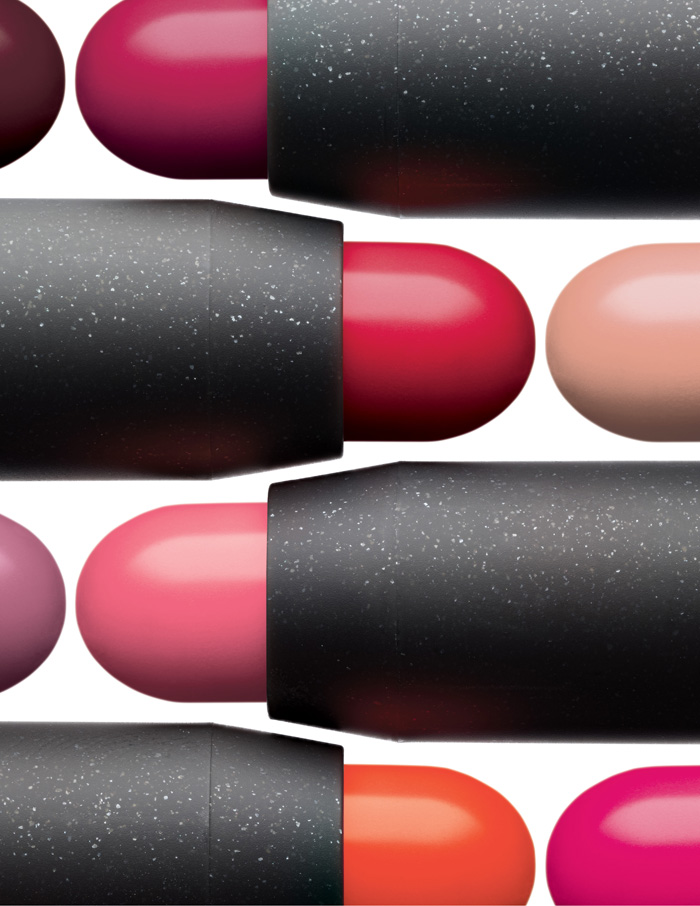 Patentpolish Lip Pencil $20.00 USD/$24.00 CDN
Innocent nude beige
Teen Dream bright coral orange
Go for Girlie bright yellow-pink
Revved Up creamy peach
Fearless deep blue-pink
Berry Bold orange-red
Sultana dark grape
Hopelessly Devoted bright clean fuchsia
Spontaneous soft plum with pearl
Kittenish mauvey pink
Patentpink washed-out lilac
Pleasant rosy pink
M·A·C By Request
Thousands of M·A·C Fans voted for their favorite discontinued shades of Lipstick and Eye Shadow. With three winners from each category, these cherished classics will come back for an encore.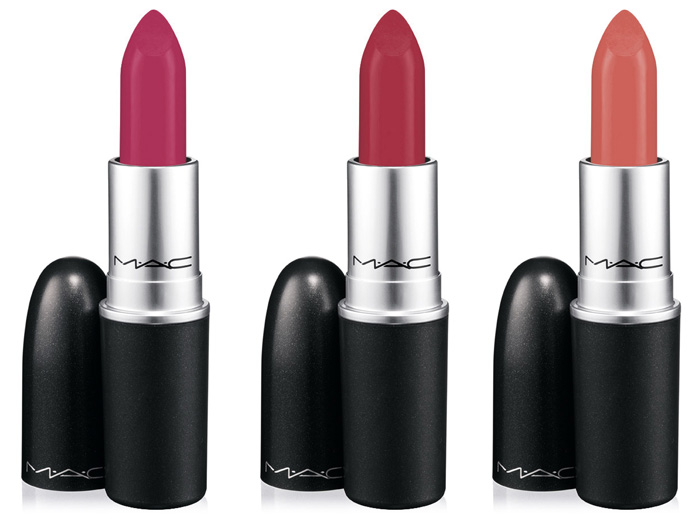 LIPSTICK $15.00 US/$18.00 CDN (Available online April 1)
Pink Poodle vivid bright fuchsia pink (frost)
Hoop mid-tone rosy pink (matte)
Glam vivid bright pink-red (matte)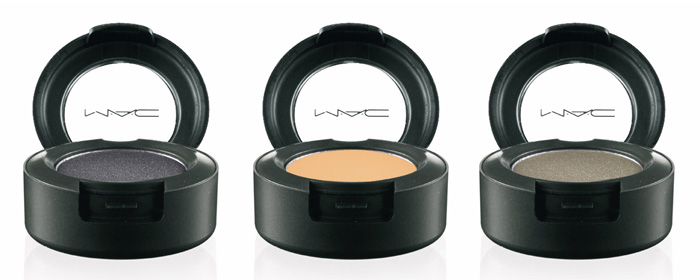 EYE SHADOW $16.00 US/$19.00 CDN (Available online April 3)
Fiction muted green with shimmer (frost)
Diesel cool grey frost (frost)
Butterscotch matte warm beige (matte)
Photos courtesy of MAC Cosmetics
$22.99 BUY IT NOW 0hr 36mins

$60.0 BUY IT NOW 5hr 0mins

$1999.0 BUY IT NOW 5hr 51mins

$25.99 BUY IT NOW 21hr 37mins

$98.0 BUY IT NOW 0hr 7mins

$34.47 BUY IT NOW 17hr 47mins

$53.88 BUY IT NOW 17hr 47mins

$45.0 BUY IT NOW 20hr 10mins
disclaimer
Categories: beauty