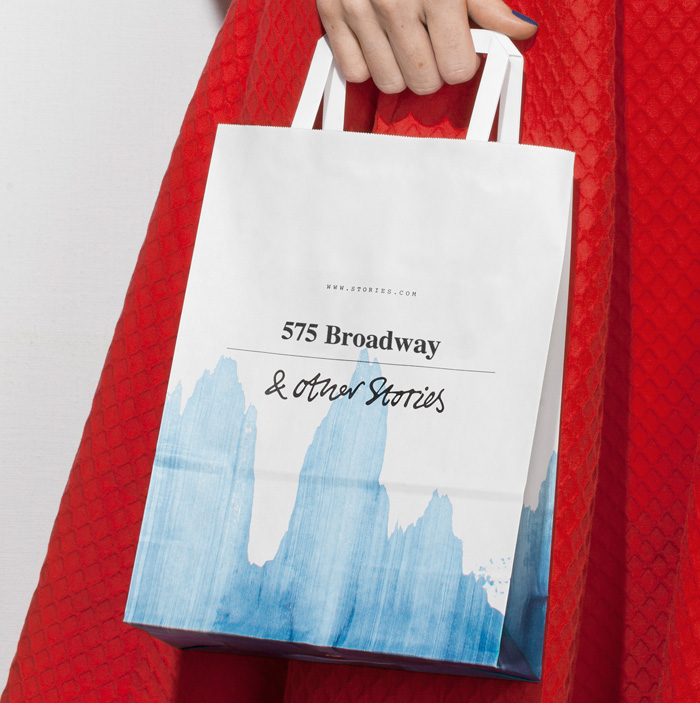 I'm super happy to hear that & Other Stories is opening its first-ever store in the United States by the end of 2014. And guess where it will be? The best place in the world, my hometown, at 575 Broadway (with a second entrance
on 146 Mercer Street) in the midst of New York City.
The store will be 6,400 square feet with one main floor selling a full range of & Other Stories products including bags, shoes, beauty, accessories, jewellery and ready-to-wear, providing a wide selection for all personal styles to choose from. Also available for all U.S. based shoppers via stories.com.
If you're not familiar with & Other Stories, it is a part of the Swedish H&M group, launched in March 2013 and offers women a wide range of shoes, bags, accessories, beauty and ready-to-wear. Atelier in Paris and Stockholm design the diversified fashion collections with great attention to detail and quality at an affordable price point. & Other Stories stores can be found in Barcelona, Berlin, Copenhagen, London, Milan, Paris and Stockholm, along with the online store at stories.com available in 12 European countries.
I simply can't wait to shop & Other Stories! Are you excited?
Photo courtesy of & Other Stories
$69.0 BUY IT NOW 4hr 12mins

$32.99 BUY IT NOW 5hr 25mins

$40.0 BUY IT NOW 6hr 40mins

$79.99 BUY IT NOW 6hr 58mins

$169.99 0 bids 16hr 1mins

$10.0 0 bids 16hr 25mins

$59.99 BUY IT NOW 16hr 51mins

$115.0 BUY IT NOW 21hr 27mins
disclaimer
Categories: fashion
Tags: & other stories