ESCADA announced global supermodel and entrepreneur, Miranda Kerr, as the brand's face of the exciting new fragrance ESCADA Joyful. With her positive life ethos and joie de vivre, Miranda Kerr is a natural choice to be the face of the Joyful campaign. She's perfect!
Miranda Kerr says, "I'm very happy to be the new face for ESCADA Joyful. ESCADA, particularly the new fragrance, has a lot of synergy with my personal outlook. It encourages positivity and confidence to see the bright side of life. I'm delighted about this new partnership and look forward to sharing more on the fragrance in the coming months."
Can't wait to see the campaign and get more details of the fragrance. Stay tuned!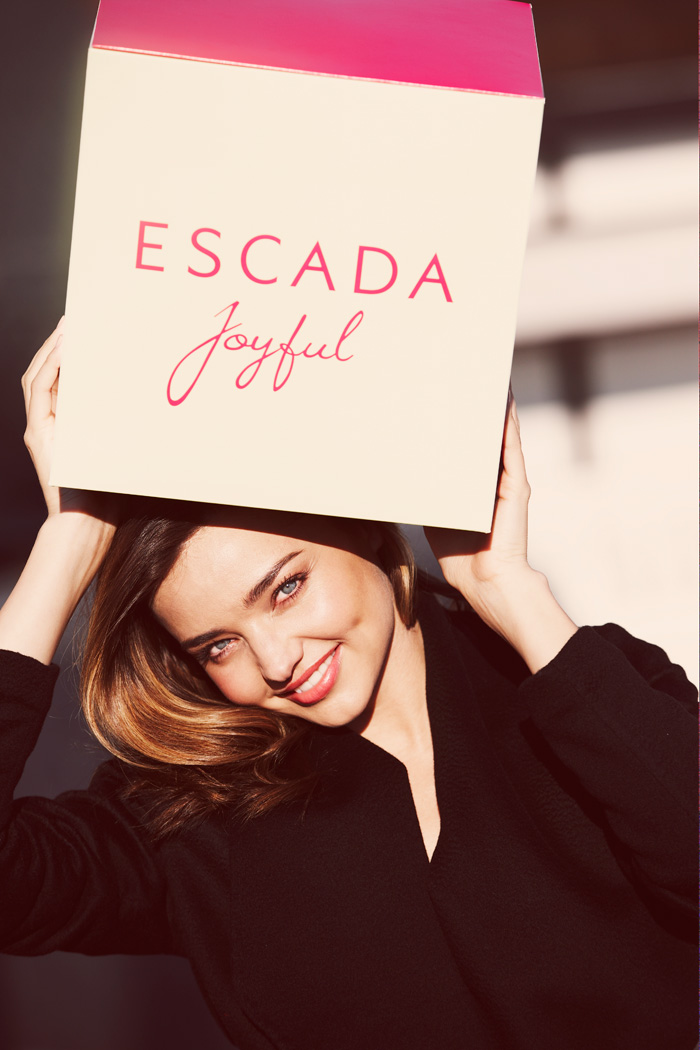 Photo courtesy of ESCADA
Categories: beauty celebrities
Tags: beautyescadamiranda kerr