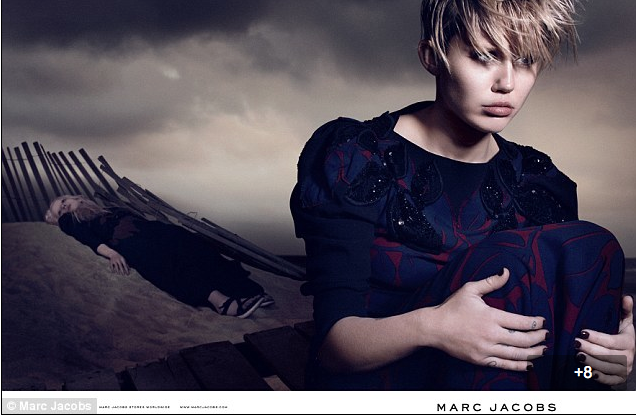 Miley Cyrus ditches her wrecking ball and goes high-fashion in Marc Jacobs' Spring 2014 campaign. She gives us new dramatics with fierce and somber looks for the campaign and is working it. Shot in a dreamy, yet desolate beach-scape, Miley and the girls look stunning in baroque inspired gowns, embellished skirts, and structured tops.
"We wanted this beach with the girls kind of sulky and broody, and we thought it would be cool if it was Miley with what could be two friends, feeling distant and quite dark," Jacobs said.

"We all just love her and her entire being, her talent, her intelligence, everything," he said. "There's nothing I don't like about her. She is just genuine and very natural."
…although not everyone seemed to have the same opinion. Marc Jacobs' in-house photographer, Juergen Teller, refused to shoot Cyrus for the Spring 2014 campaign with no comment. Instead, British photographer David Sims had the pleasure of shooting the campaign. Sims has also photographed campaigns for the likes of Alexander McQueen, Calvin Klein, and Balenciaga.
Check out the rest of the campaign after the jump…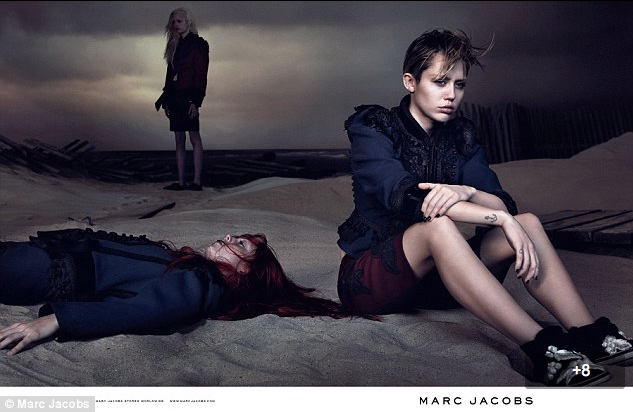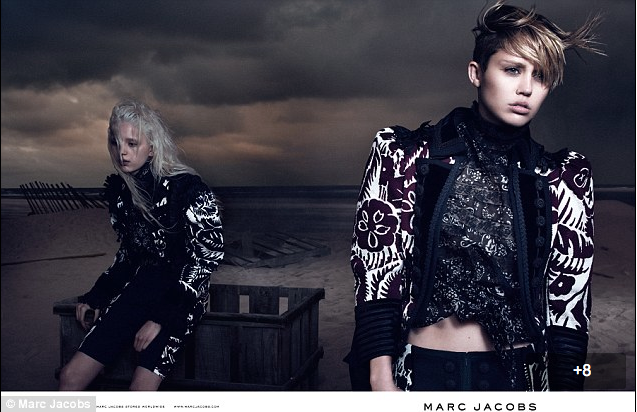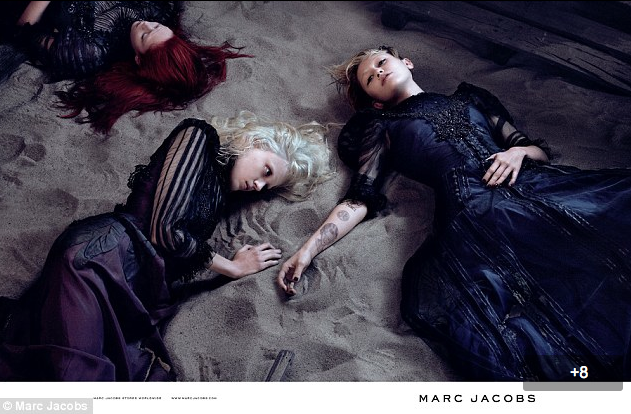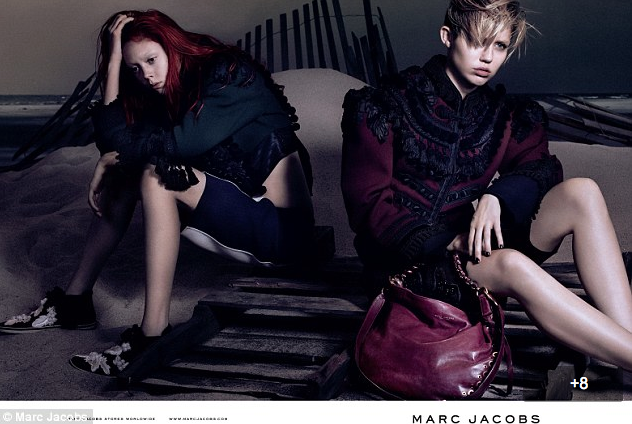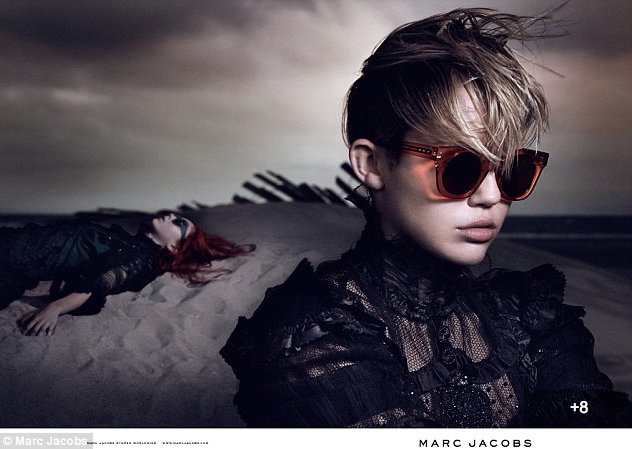 $252.0 BUY IT NOW 0hr 1mins

$100.0 BUY IT NOW 0hr 7mins

$365.0 BUY IT NOW 0hr 9mins

$178.88 BUY IT NOW 0hr 12mins

$148.88 BUY IT NOW 0hr 12mins

$75.0 BUY IT NOW 0hr 15mins

$199.0 BUY IT NOW 0hr 16mins

$10.9 BUY IT NOW 0hr 18mins
disclaimer
Categories: celebrities fashion