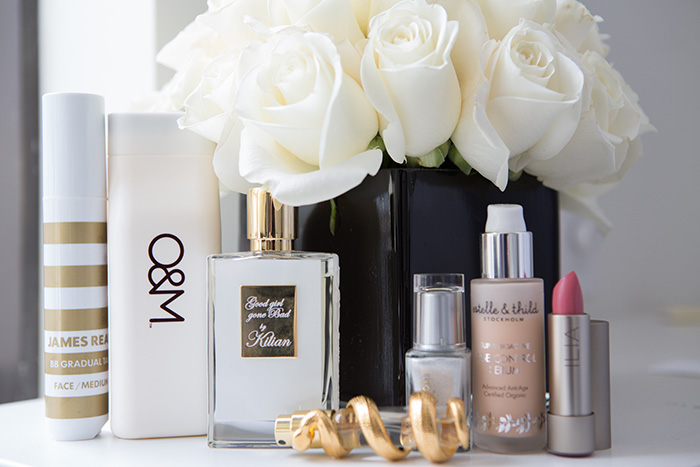 In celebration of one year of beauty brands being available at NET-A-PORTER, they hosted a beauty event last week featuring six of the brands they sell: James Read, Original & Mineral, Kilian, ILIA, Estelle & Thild and Leighton Denny. The beauty category started out with 11 brands and has since grown to more than 90.
NET-A-PORTER's quintessential edit launched with just 11 brands in March 2013 and has since grown to more than 90 globally, offering customers from over 125 countries immediate access to a highly curated mix of established and new to world brands. In the past year they have introduced over 400 star products globally, nearly 100 of which are exclusive to NET-A-PORTER.
I was so happy to attend the event and learn more about these products which I'm excited to try. More photos after the jump…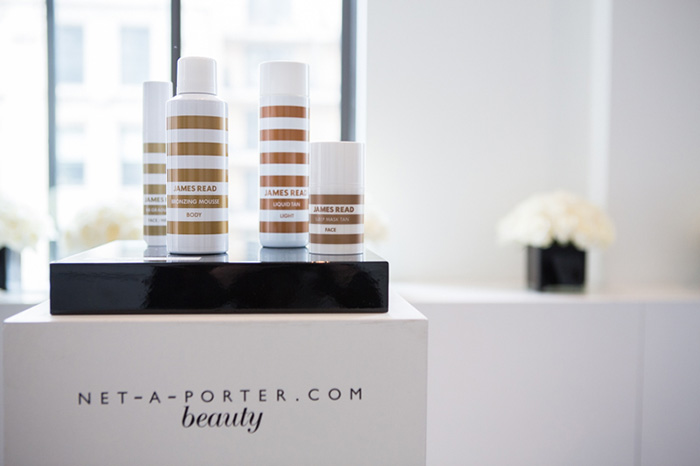 James Read: Tanning maestro to the A-list, James Read's eponymous line of products has been years in the making and will leave you looking your bronzed, beautiful best – the next best thing to a session with the guru himself. This carefully formulated range blends hydrating and anti-aging ingredients with super flattering pigments for a revolutionary, all-natural color. Shop the collection here.
Kilian: Kilian Hennessy inherited a taste for creation from his family's generations-old cognac business. His playfully named perfumes – like 'Love, don't be shy' and 'Liasons Dangereuses, typical me' – are an exquisite blend of the finest raw materials and rare essential oils, unfolding to reveal aromas from Plum to Powdered Sugar. Shop the collection here.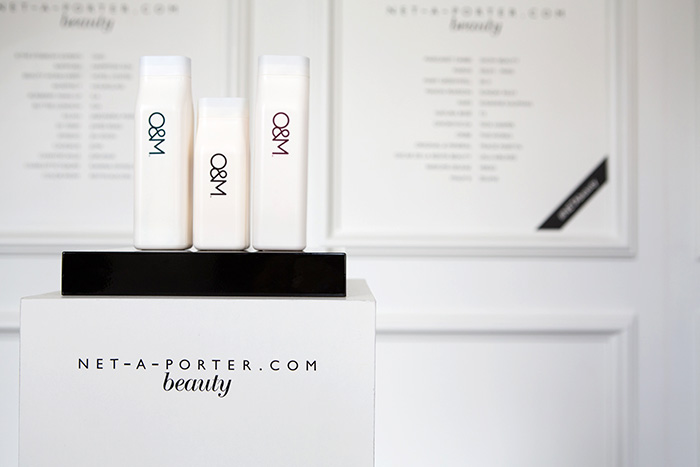 Original & Mineral: Australian haircare brand Original & Mineral  has been created specifically with colored locks in mind. Formulated to prevent fade and UV damage, these results-driven products are free from harsh chemicals; instead O&M uses deeply conditioning natural active ingredients sourced from the outback and the ocean. Hair shines with health, and dry scalps are cared for and comforted. Shop the collection here.
ILIA: Blending colour and organic ingredients, Sasha Plavsic established Ilia to create a range of covetable makeup that remains all natural. The combination of intense pigments and super nourishing active ingredients sets this label apart – we can't get enough of the irresistible tinted lip conditioners. Shop the collection here.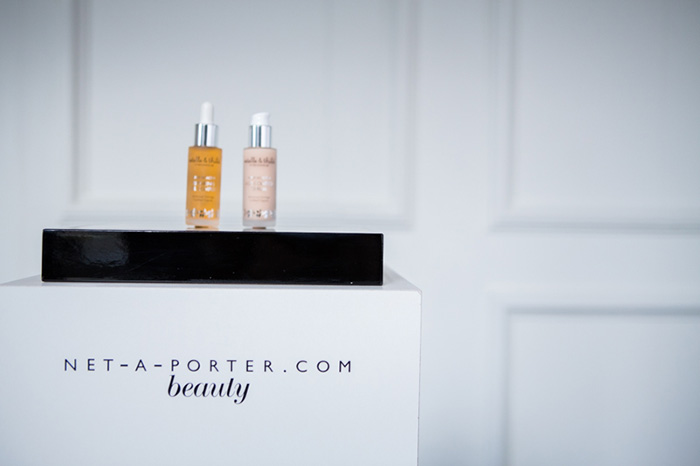 Estelle & Thild: Named after her two daughters, Pernilla Rönnberg's Stockholm-based skincare brand Estelle & Thild has a philosophy of sustainability, effectiveness and only using the purest extracts and oils. Certified organic by Ecocert, each treatment is toxin-free and naturally powerful. Shop the collection here.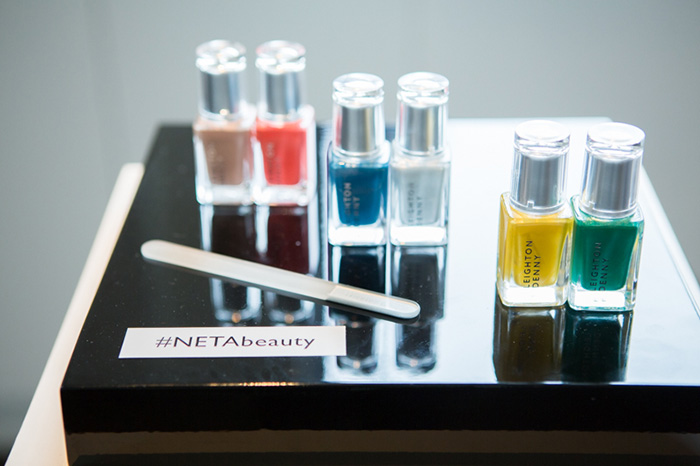 Leighton Denny: Winner of British Nail Technician of the Year four times in a row, Leighton Denny has developed his Expert collection of no-chip lacquers and treatments to give everyone "photo-finish fabulous nails." Look no further for glamorous high-pigment colors and on-trend seasonal shades. Shop the collection here.
Photos courtesy of NET-A-PORTER.COM
$312.41 BUY IT NOW 1hr 3mins

$19.5 BUY IT NOW 1hr 48mins

$450.3 BUY IT NOW 2hr 5mins

$450.3 BUY IT NOW 2hr 5mins

$425.94 BUY IT NOW 2hr 5mins

$99.0 1 bids 2hr 8mins

$22.5 BUY IT NOW 3hr 38mins

$89.99 0 bids 4hr 4mins
disclaimer
Tags: beautynet-a-porter