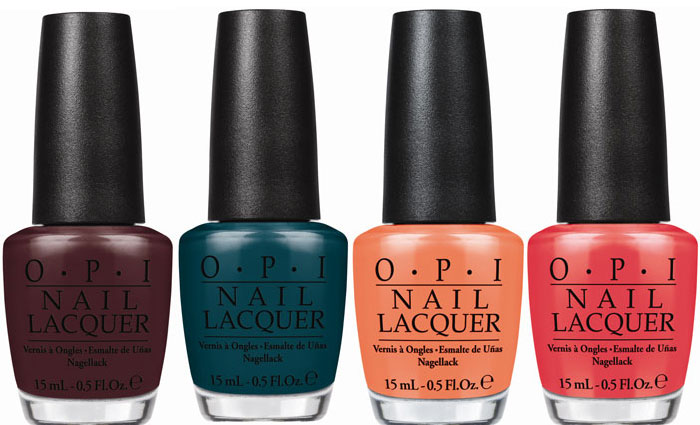 As we're eagerly waiting for warmer weather, Brazil by OPI gives us a head start with colors of tropical rain forests and warm sandy beaches for our nails and toes. The Brazil collection features a palette ranging from tropical hues of red, pink, coral, orange and yellow to earthy tones of taupe, sienna, mocha and jungle green. Included in this launch is a set of four limited edition Beach Sandies Liquid Sand™ mini neon nail lacquers in bold purple, pink, turquoise, and yellow shades with a textured matte finish.
The Brazil collection is available now in both nail lacquer and GelColor formulas. Nail lacquers will retail $9.00 while GelColor is an in-salon, professional service only. Prices depend on the salon and range from $28 – $38 for a manicure and $35 – $45 for a pedicure. Beach Sandies Liquid Sand mini pack will retail for $12.95 ($14.95 CAN). Liquid Sand nail lacquers should always be worn without top coat.
"With sun-soaked shores, tropical fruits, and lush flora/fauna, Brazil is such an inspiring locale. I wanted women around the world to embrace the energy and playfulness for which Brazilian women are known. Through the Brazil collection, with shades drenched in color and charged with shine, women can express themselves, showing off their sexy, mysterious, fun and exciting natures. On spring runways, models were seen wearing lots of black and white, with bold accents of orange and yellow and muted elements of taupe and clay. Brazil by OPI provides vivid hues to add a pop of color to a neutral-toned wardrobe, as well as earthy tones that easily transition from day to night," exclaims Suzi Weiss-Fischmann, OPI Co-Founder & Executive VP.
More details and photos after the jump…
Brazil by OPI includes the following shades in both nail lacquer and GelColor formulas:
Don't Bossa Nova Me Around – Nobody can stop me from wearing this creamy nude!
Taupe-less Beach – There's nothing optional about wearing this enticing taupe.
I São Paulo Over There – He was sipping coffee with this mocha-toned beauty.
OPI Scores a Goal! – Make your point in this winning shade of rich chocolate.
AmazON…AmazOFF – I'm making the switch to this deep jungle green.
I Just Can't Cope-acabana – Nothing lifts your spirits like this sunshine yellow.
Where Did Suzi's Man-go? – He went to fetch her this delicious mango smoothie.
Toucan Do It If You Try – You have talent to achieve anything in this confident orange.
Kiss Me I'm Brazilian – Plant this warm luscious pink on me!
Live.Love.Carnaval – This vibrant and festive coral is the life of the party.
Red Hot Rio – A ruby red as hot as the most exciting city in Brazil.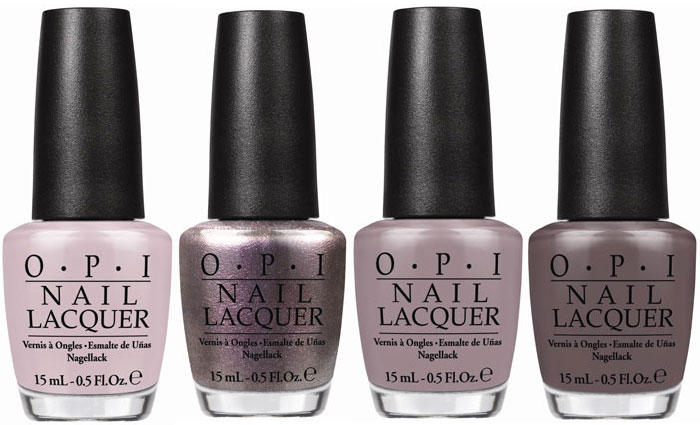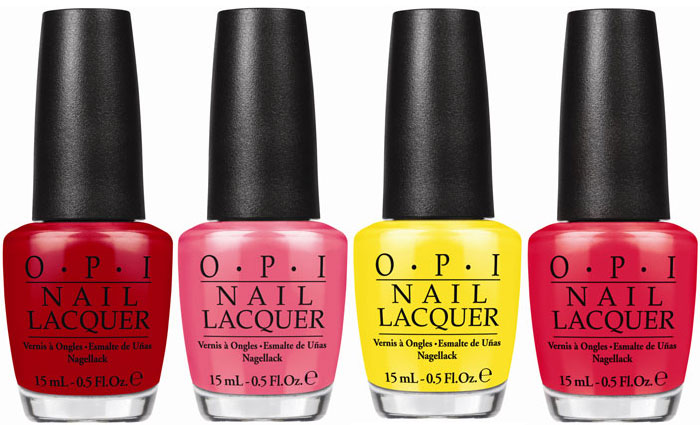 —-
Brazil Beach Sandies Liquid Sand mini pack includes the following shades:
Samba-dy Loves Purple – Well, who wouldn't find this vivid textured violet irresistible?
I'm Brazil Nuts Over You – And I'm crazy for this textured matte pink.
What's a Little Rain Forest? – I've got this textured matte blue and an umbrella for two.
You're So Flippy Floppy – When I found this bright textured yellow, I just flipped!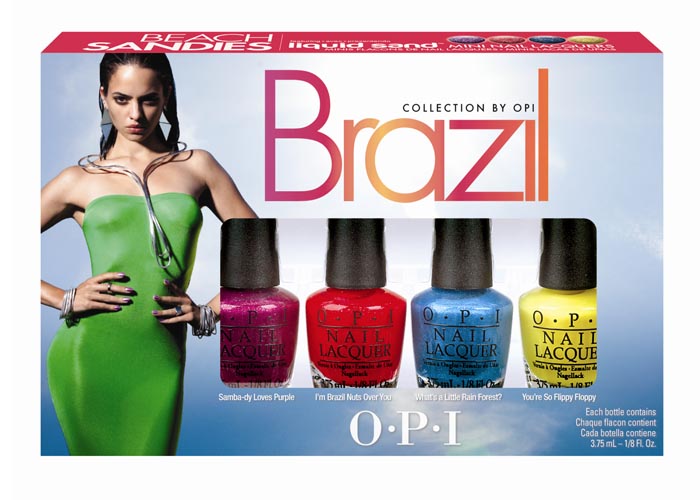 Photos courtesy of OPI
Categories: beauty
Tags: beautynail polishopi