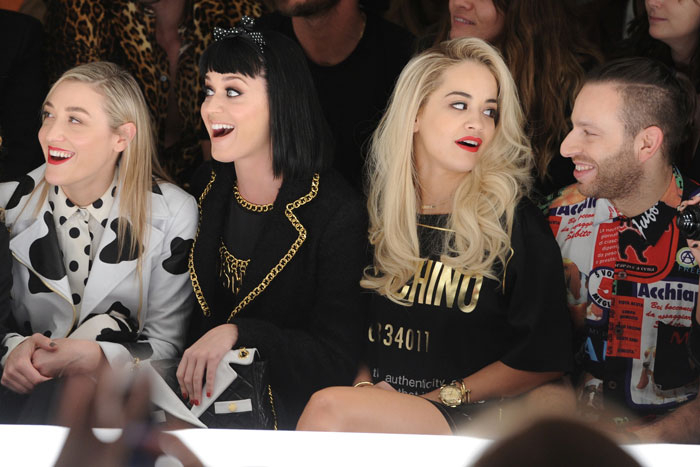 Moschino's brand director, Jeremy Scott designs his first collection for Moschino and declares: THIS IS THE NEW FLAVOUR! Celebrities spotted in the front row included Katy Perry, Rita Ora, and Mia Moretti to name a few.
Food, fashion, glamour, and couture collided on the runway as Moschino's iconic ingredients mixed together to create a new recipe. A recipe that respects the brand's heritage yet looks to the future with energy and enthusiasm. Jeremy Scott's playful collection was inspired by fast-food, cartoons, and fun characters from packaging of chocolate bars, candies, pop-corn and cereal boxes with a special appearance by SpongeBob. Snap, crackle, pop-couture!
Check out details and photos of the runway collection after the jump…
Tailored suits and outerwear pieces were featured in pop colors with unexpected slogans like, "DRINK MOSCHINO", "FUR REAL" and "CASH COW". Playing with food didn't stop there. Snack packaging inspired ball gowns in luxurious organza and silk duchesse floated down the runway in prints with a nod to nutritional facts, prices, and bar codes featured on snack packages. With this group Jeremy Scott creates a series of new comic characters: Mr. Funtastik, Cheesy Bits, Froggy Loops, Dandy Candy who adorn these package inspired evening gowns. The famous lettering we all love went "belts gone wild" on us and transforms into sexy decor on jackets, bustiers, boots, and accessories.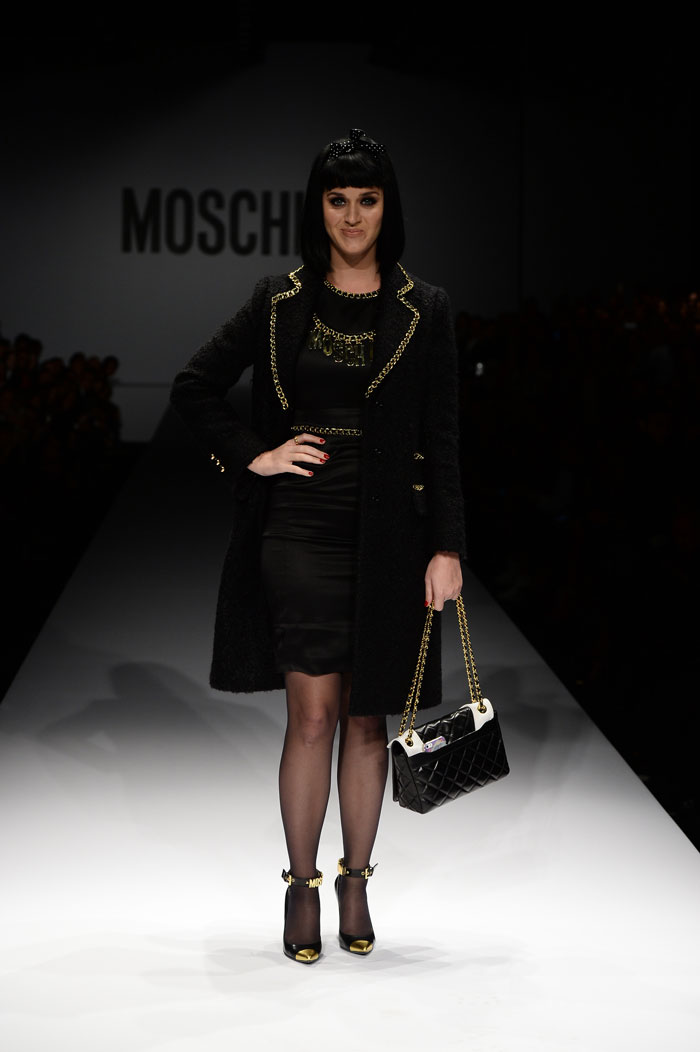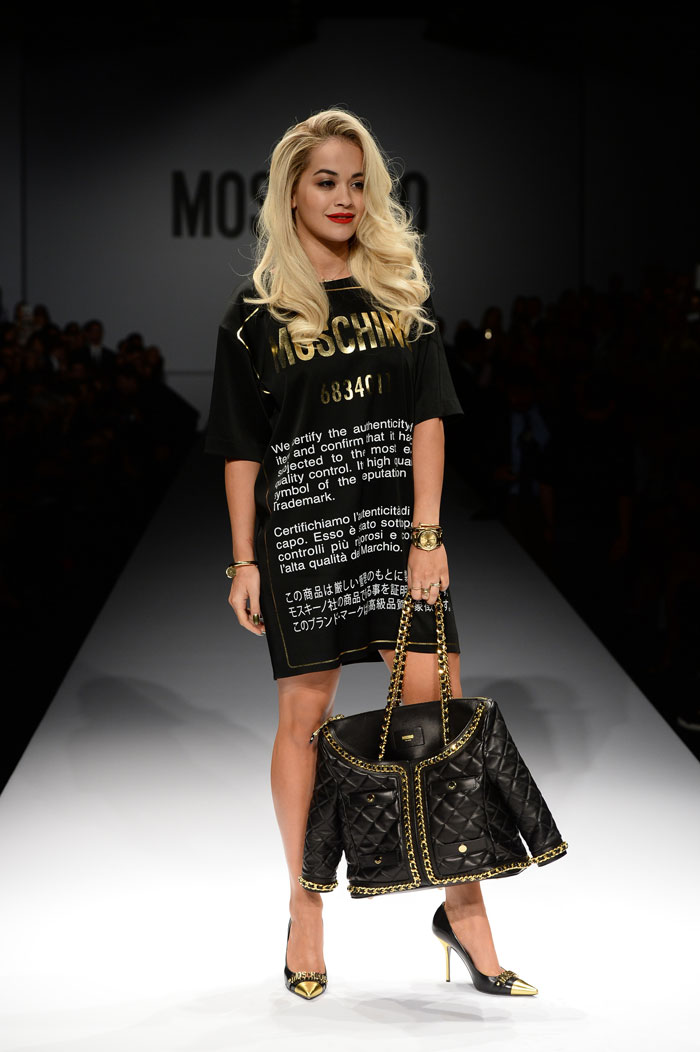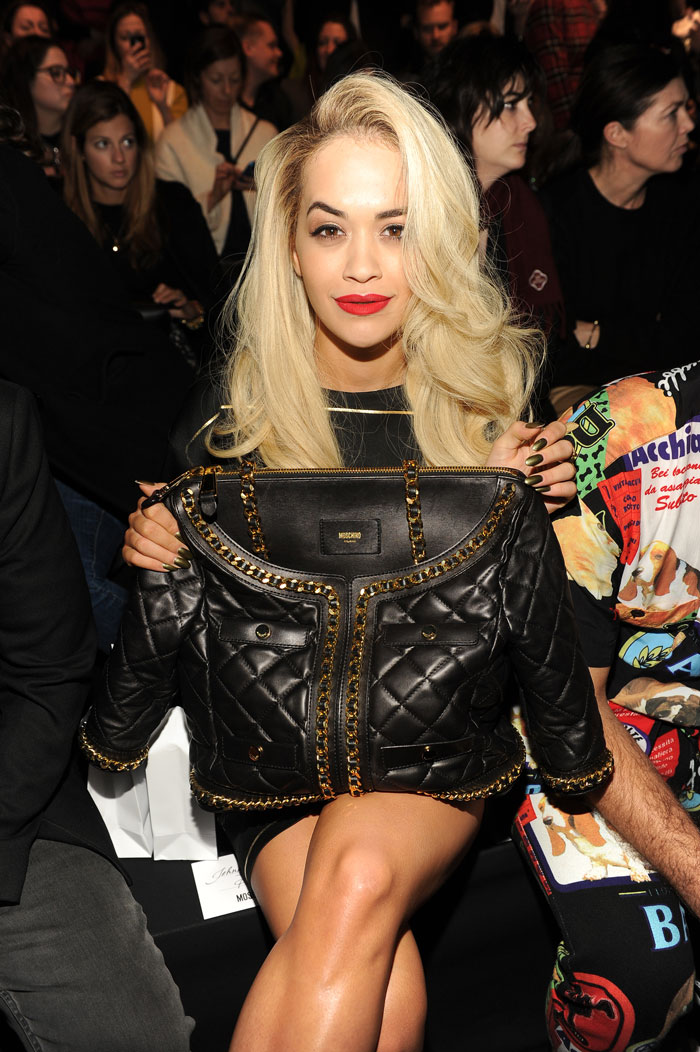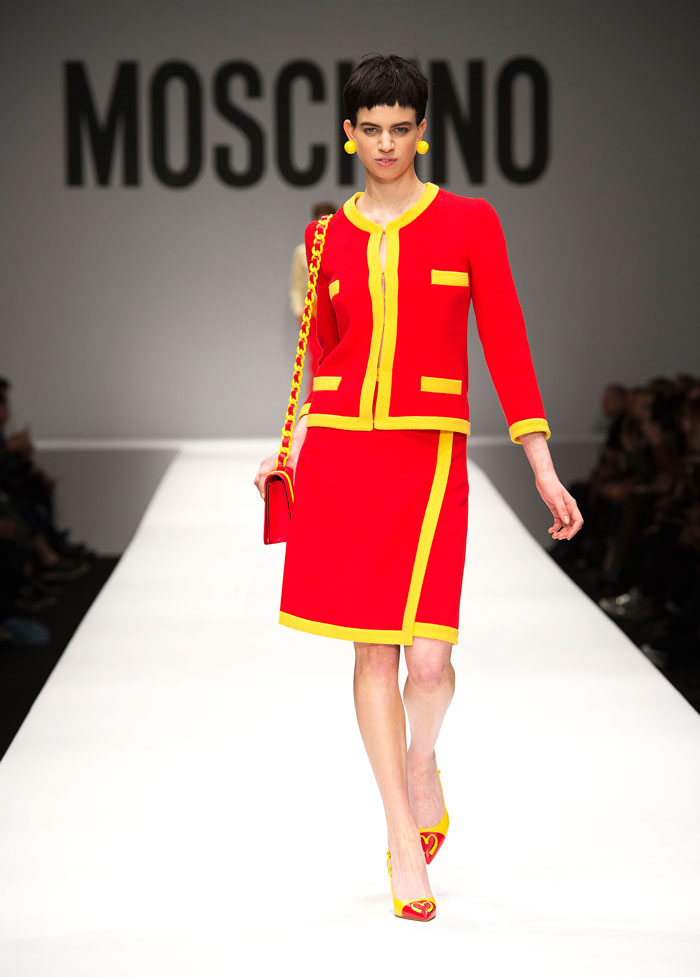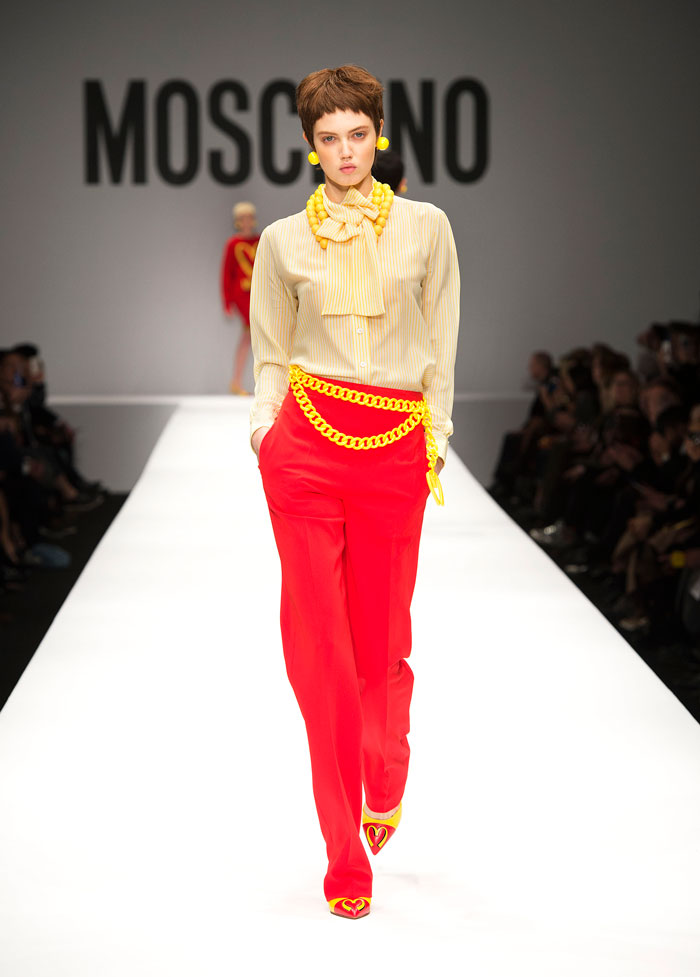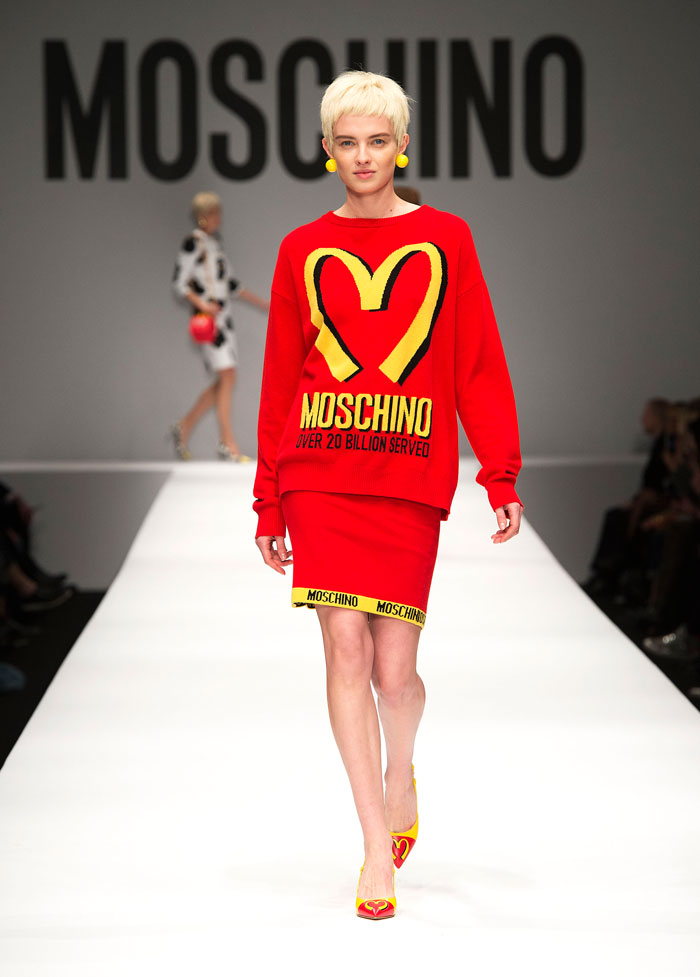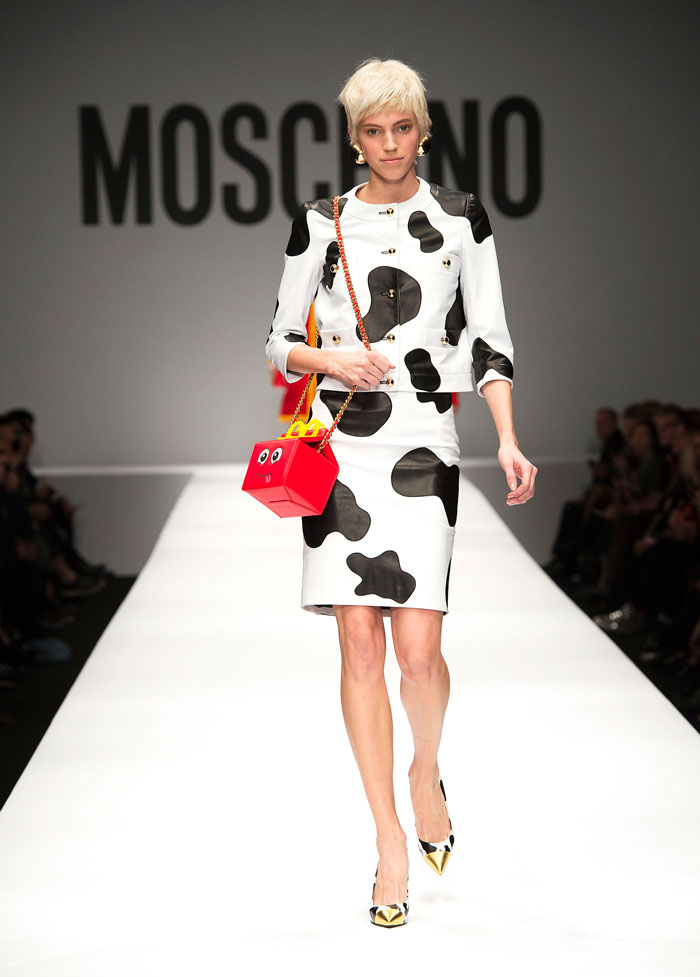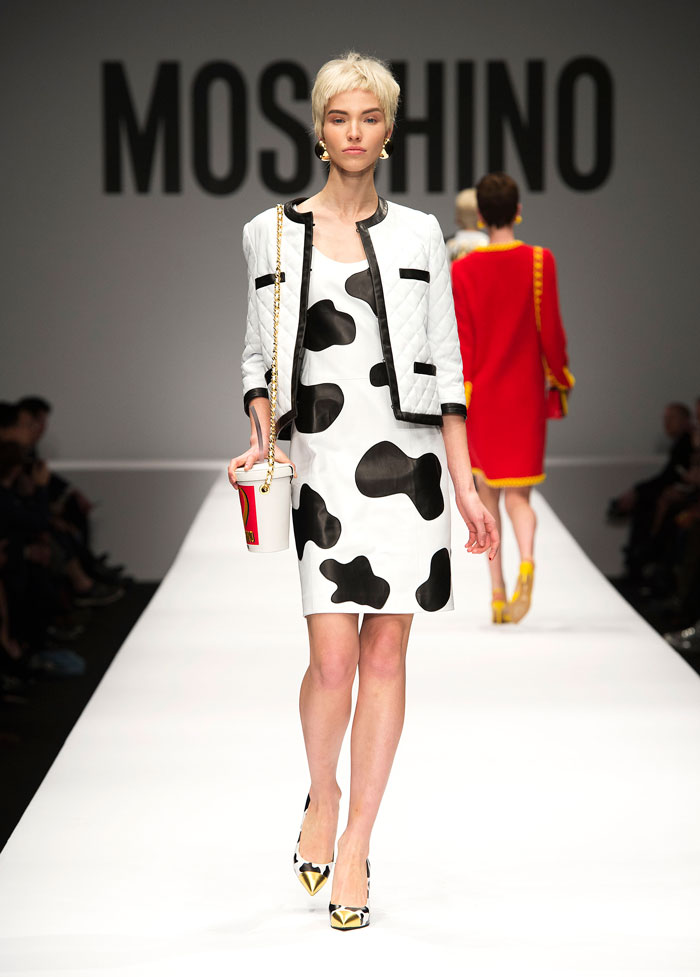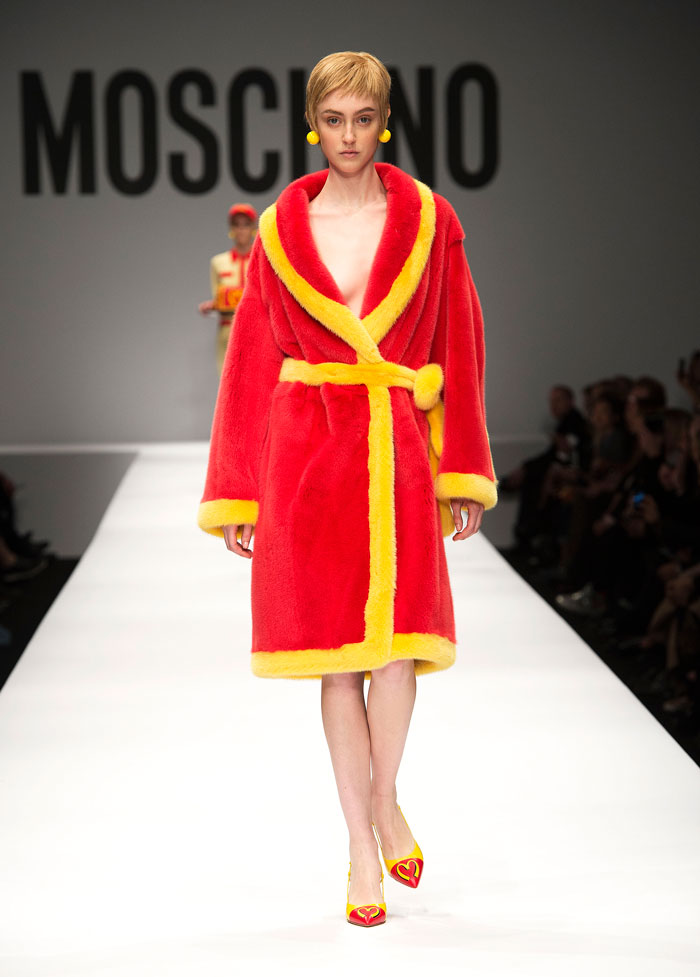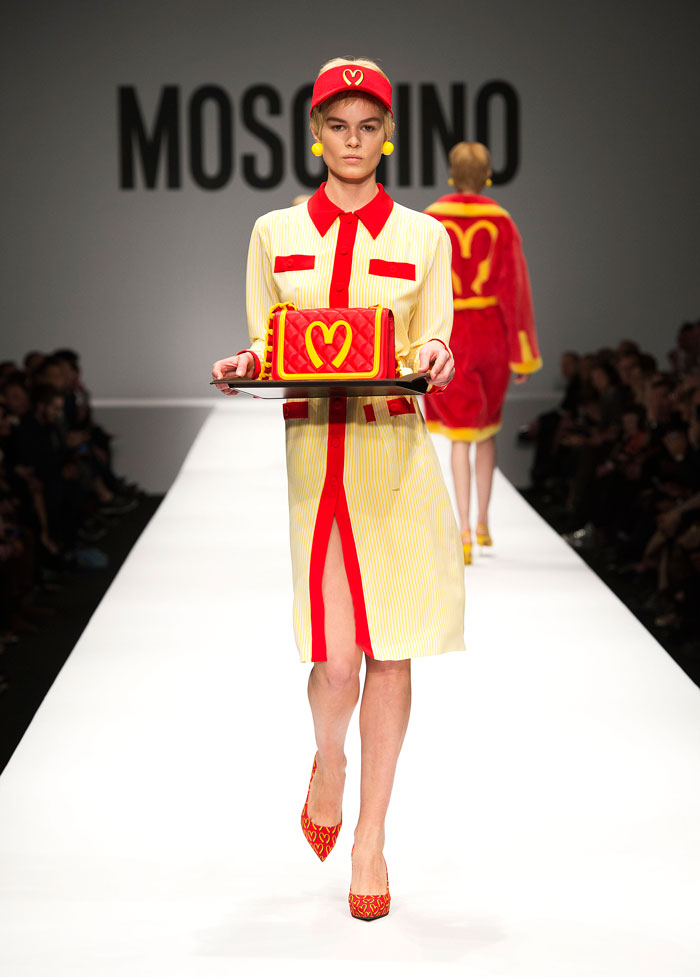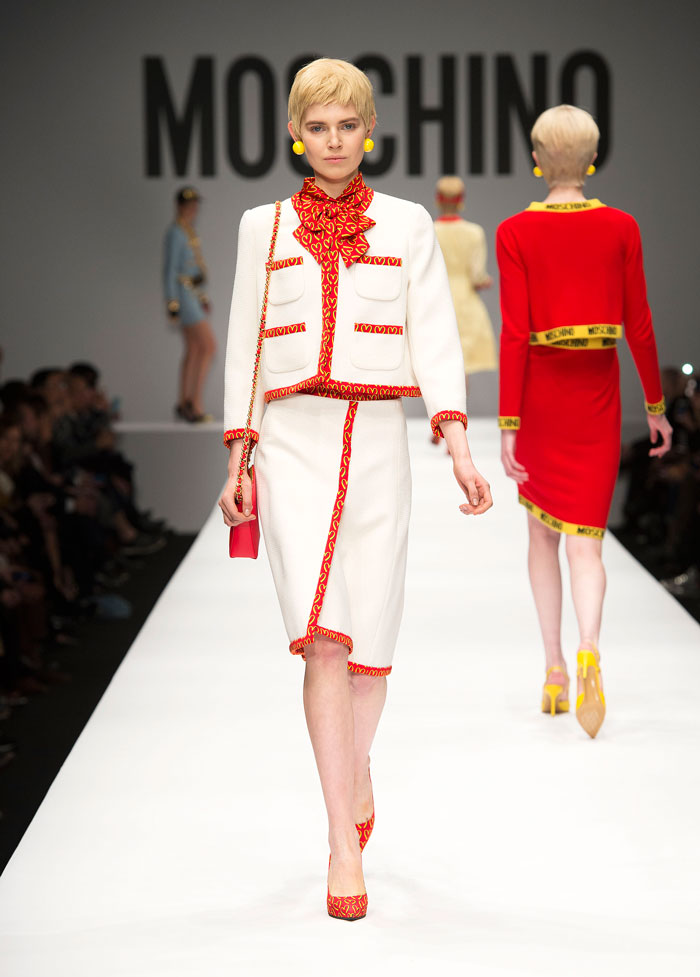 Categories: fashion fashion week