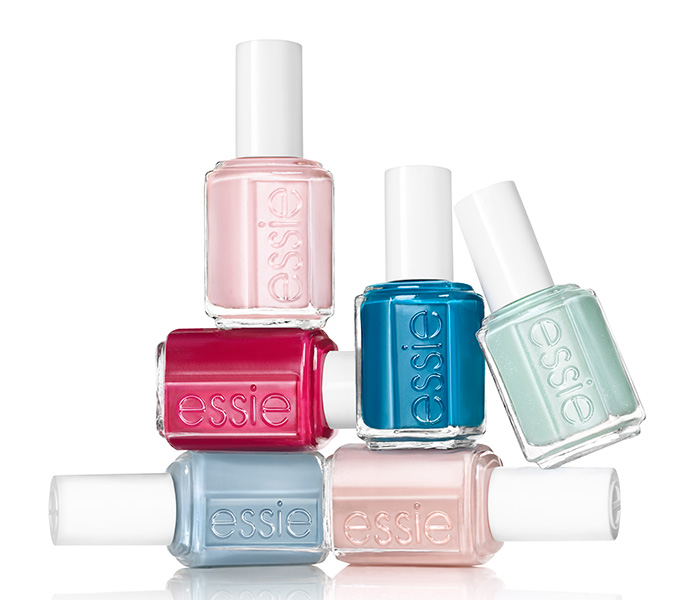 essie launches its Spring 2014 collection featuring six irresistible and playful shades from vintage denim to creamy pistachio. Take your pick from a palette of edgy pastels that suits every style. So pretty.
Welcome to the fashion playground, where every style hunter is on the lookout for the next big splurge. It's a thrilling game of hide & go chic. If there are too many stylish options, she'll have to spin the bottle to decide what looks best. Or maybe she should just take them all back to the romper room and have a look in the mirror. Mirrors never lie, they just play truth or flare.
essie's spring 2014 collection retails at $8.50 per bottle and will be available in March 2014 at essie.com, fine salons and beauty destinations nationwide.
The collection consists of:
hide & go chic covetable azure blue
truth or flare vintage blue denim
fashion playground plucky pistachio shimmer
spin the bottle semi-sheer nude
romper room pale tea rose pink
style hunter laser sharp crimson
Photos courtesy of essie
Categories: beauty