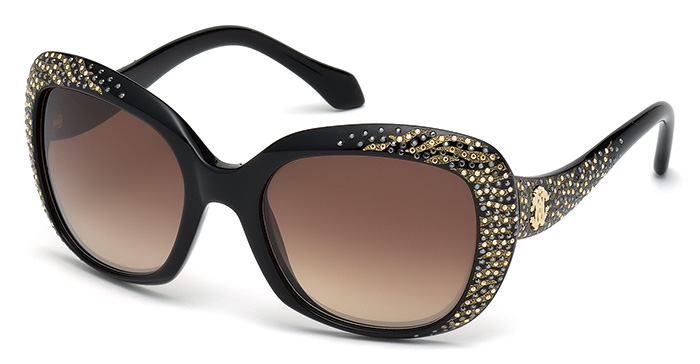 Roberto Cavalli Eyewear presents Red Carpet, an exclusive capsule collection of sunglasses inspired by fascination of the solar system. Models are created with fine Swarovski crystals and sparkling animalier designs, made with exquisite craftsmanship.
520 handset Swarovski crystals glisten on model RC827S, the most luxurious interpretation of the Red Carpet collection. The elegant acetate frame is adorned with enamel details reproducing Cavalli's iconic animalier designs: gold on the black model, silver on the royal blue model.
RC828S is a more rectangular shape, containing a slim, shimmering animalier print to give the glasses a sparkling, sensual look. This style has multiple color ways: black with python effect, brown with gold python effect and royal blue with black leopard effect.
Every model of the Red Carpet capsule collection is presented in a beautiful gold-colored case.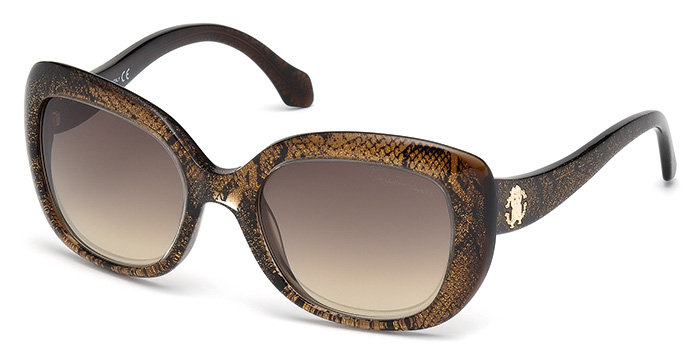 Photos courtesy of Marcolin
$265.0 BUY IT NOW 0hr 33mins

$315.0 BUY IT NOW 0hr 40mins

$29.99 BUY IT NOW 0hr 52mins

$235.0 BUY IT NOW 1hr 7mins

$28.0 BUY IT NOW 2hr 22mins

$93.49 BUY IT NOW 2hr 34mins

$299.95 BUY IT NOW 3hr 25mins

$369.0 0 bids 4hr 29mins
disclaimer
Categories: fashion sunglasses