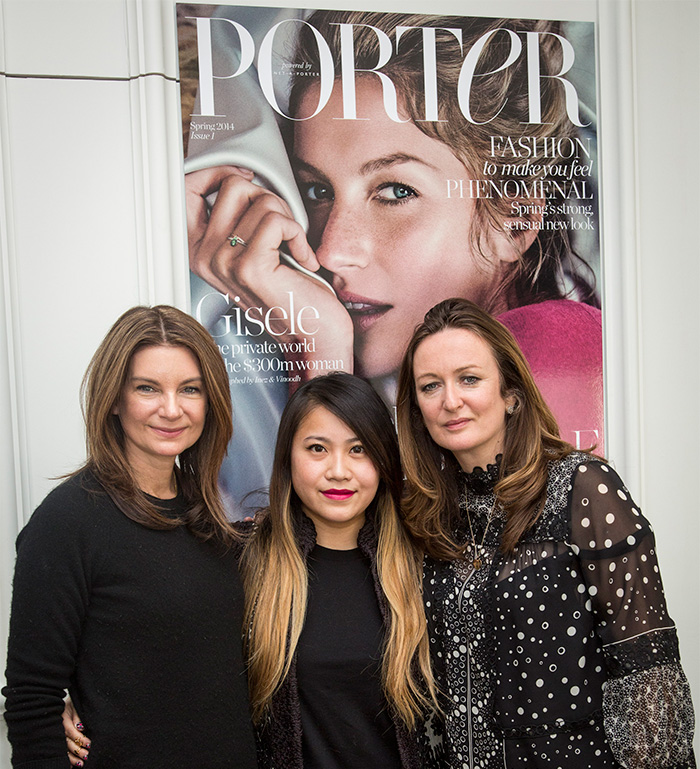 Last month, PORTER magazine, the first independent consumer magazine published by THE NET-A-PORTER GROUP, hosted a breakfast to celebrate the launch of its first issue during NYFW. At the breakfast I had the honor of meeting Natalie Massenet (Founder & Executive Chairman of NET-A-PORTER) and Lucy Yeoman (Editor-in-Chief of PORTER), they walked us through the global magazine for and about women, PORTER celebrates fashion alongside art, culture, beauty and travel.
PORTER is defined by, read by and features the PORTER woman and her culture, wherever she is in the world. The magazine is about uniting, inspiring and celebrating international, stylish and incredible women. Under the leadership of Editor-in-Chief Lucy Yeomans, PORTER brings together world-class editors, writers, stylists and photographers to deliver a unique global print magazine, and also – in the digital edition and mobile experience, powered by NET-A-PORTER – the ability to shop and discover more about all that has inspired you within the magazine.
PORTER will be published six times a year, there will be one edition published globally in English. Check out the magazine if you haven't yet, it's pretty amazing!
Natalie Massenet, Founder & Executive Chairman, says: "With the launch of PORTER I feel like we have come full circle at The NET-A-PORTER Group. The founding idea for this business was about launching a shoppable magazine online, inspired by the incredible glossy magazines we have grown up with. PORTER is the fulfilment of many years of thinking and dreaming. When I met Lucy Yeomans, I felt that she and Tess Macleod-Smith, our now Head of Group Publishing, could uniquely deliver on our shared vision. We leveraged their incredible expertise together with the infrastructure of The NET-A-PORTER Group and its 13 years of experience. When we put our minds together we created this extraordinary magazine. I love PORTER – she is the woman I admire, respect and dream of being."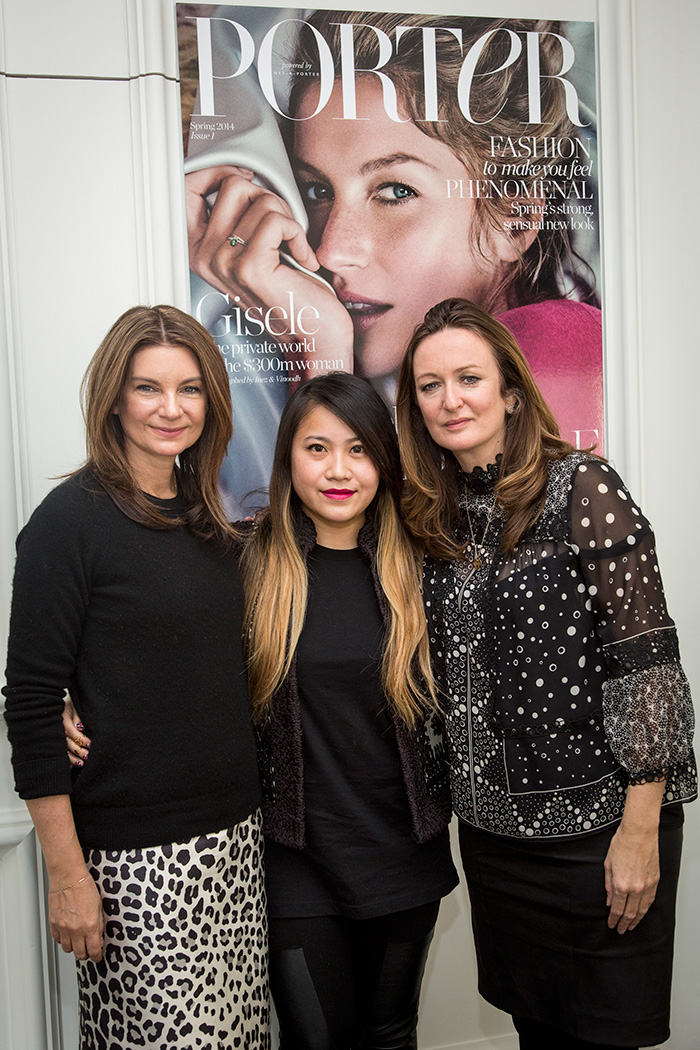 Photos courtesy of PORTER
$39.0 BUY IT NOW 0hr 0mins

$45.0 BUY IT NOW 0hr 2mins

$39.0 BUY IT NOW 0hr 2mins

$159.89 BUY IT NOW 0hr 3mins

$249.89 BUY IT NOW 0hr 4mins

$444.88 BUY IT NOW 0hr 5mins

$300.0 BUY IT NOW 0hr 5mins

$365.89 BUY IT NOW 0hr 5mins
disclaimer
Categories: fashion fashion week new york fashion week nyfw outfits