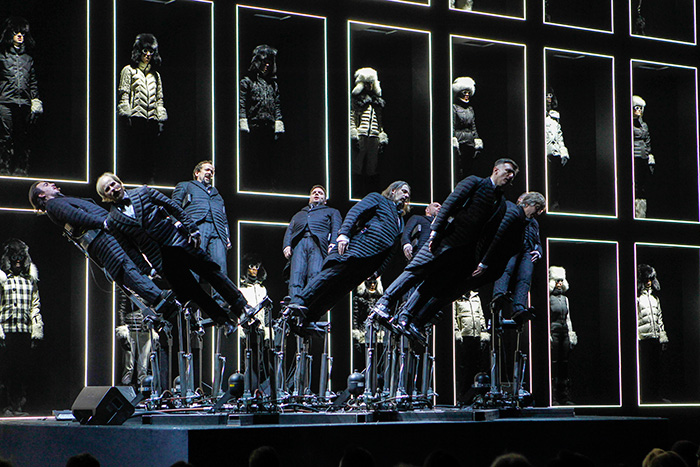 Every season Moncler Grenoble puts on one of the most amazing presentations during NYFW, this season is no different. Moncler Grenoble transformed the the stage of Hammerstein Ballroom with 60 men and women choristers dressed ski looks lined up in a structure on several levels. In the front and center, there are 9 male singers of the Pendulum Choir and its orchestra conductor dressed in down-filled morning suits, elevated on hydraulic platforms that oscillated the singers in different directions.
Absolutely stunning performance, you'll have to be there to truly experience it but if you weren't here's a video of the performance and the full 48 looks for both women and men.
More photos after the jump…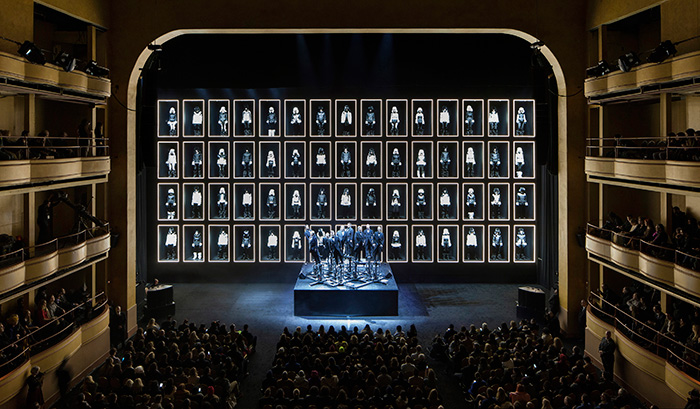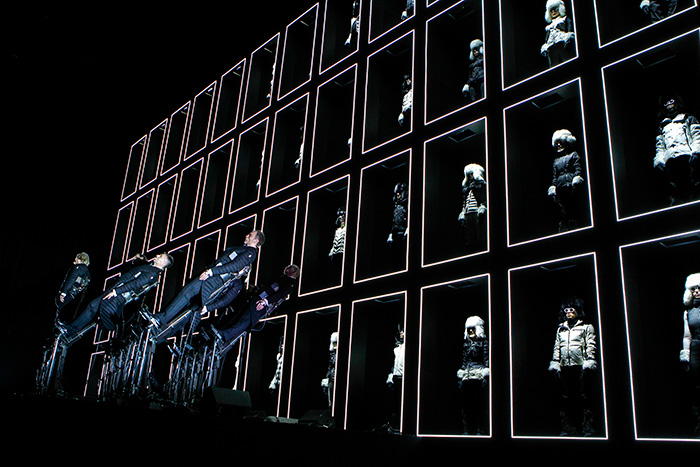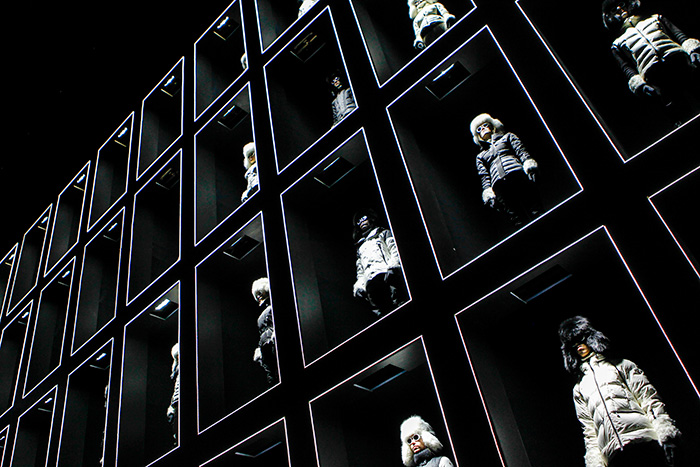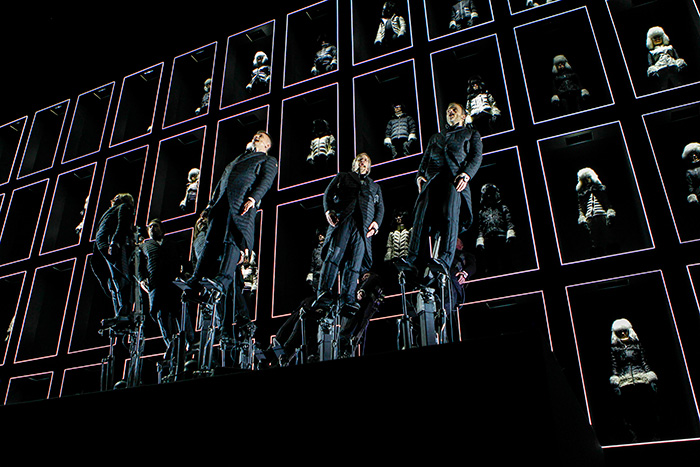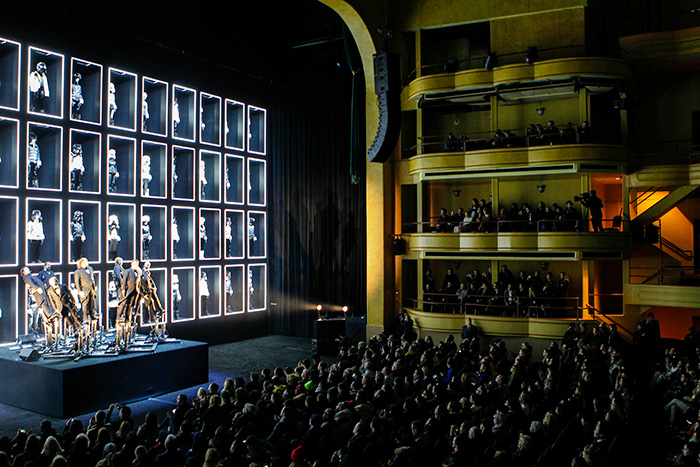 —-
WOMENSWEAR: For the womenwear range, the aesthetic impact is increasingly sophisticated. The long and short fur has become the hallmark of the season on both jackets and knitwear, with the latter made increasingly strategic. It sees a blend of baby alpaca with technical yarns, and hand-made models. Next winter's cult will be all-in-one suits and tie-dye fur in graduated colours, ranging from intense hues on the background to absolute black. The stretch quilting reworks the tight embossing of skiwear from the '60s. The forms are still close-fitting, with an elegantly retro feel.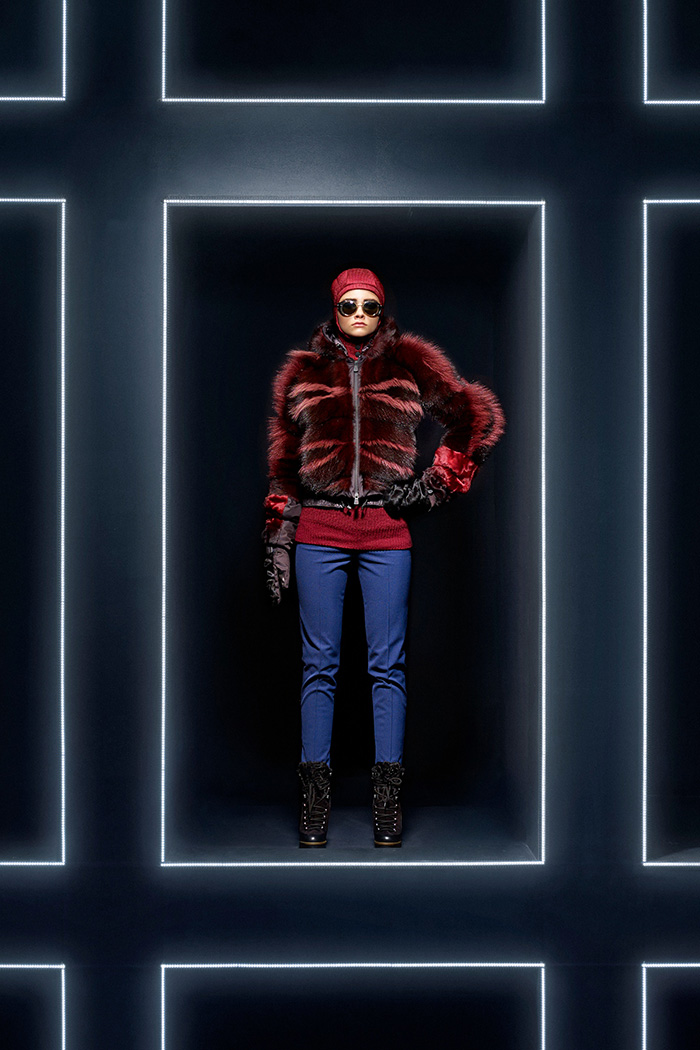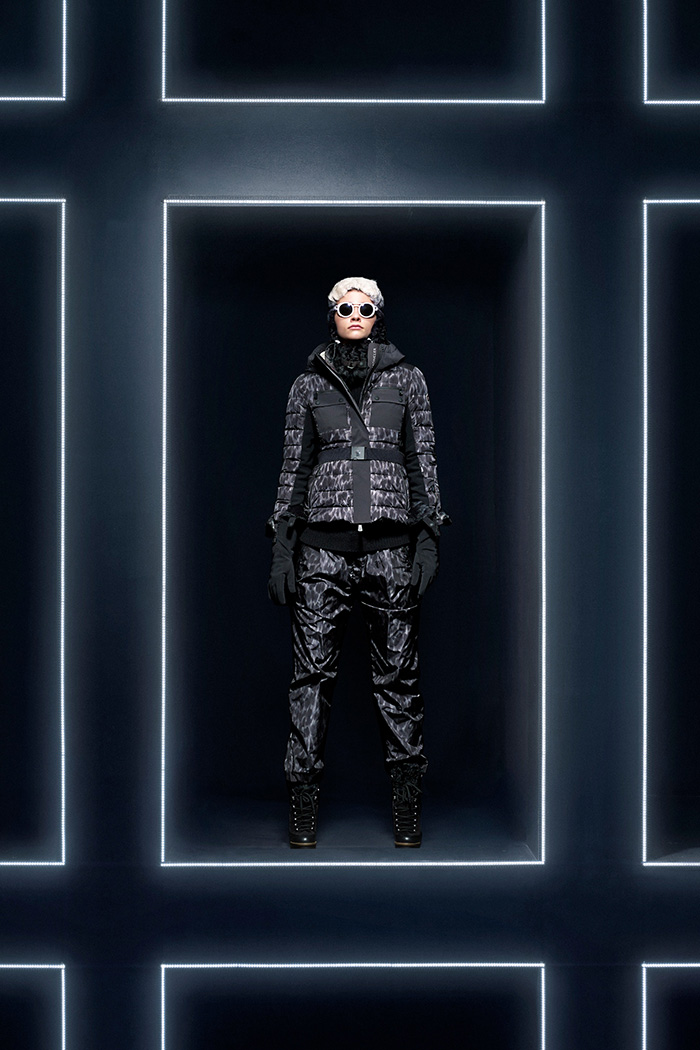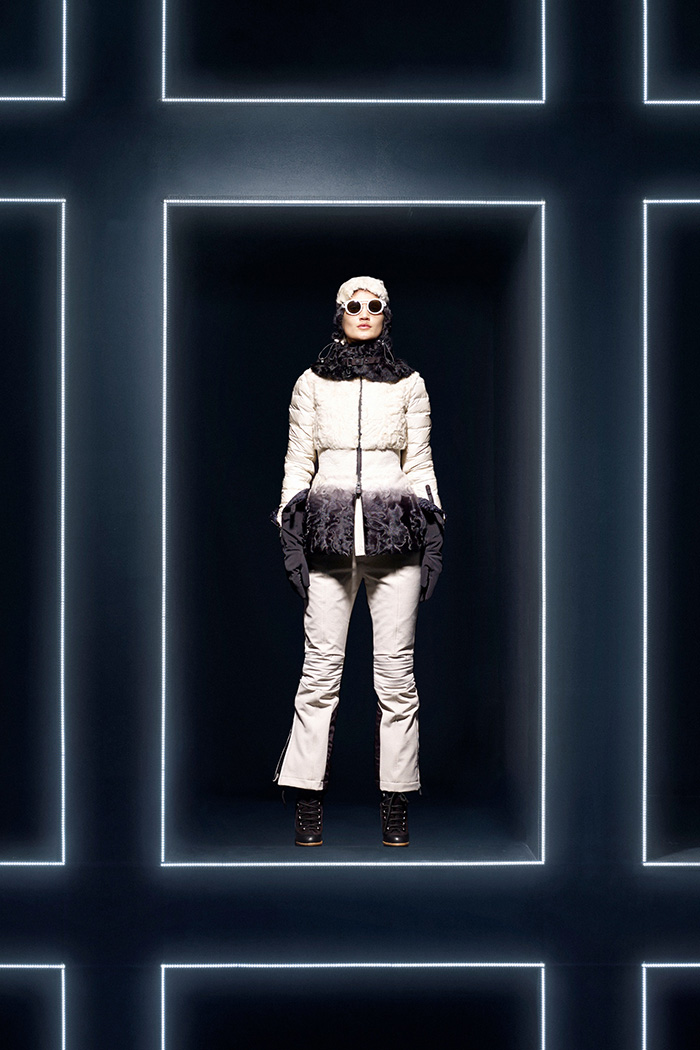 Categories: fashion fashion week mbfw mens new york fashion week nyfw
Tags: fall 2014fashionfashion weekmensmoncler grenoblenyfwwomens