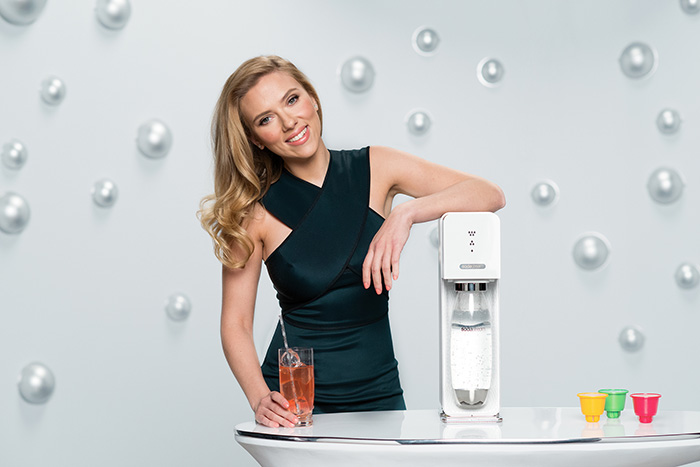 Right now it's all about Super Bowl XLVIII, are you anticipating to see the game or all the cool commercials? With the launch of the commercial Super Bowl spot and tapping Scarlett Johansson as their first-ever Global Brand Ambassador in a multi-year deal, SodaStream is ready to change your mind about carbonated drinks. SodaStream products are environmentally friendly, cost effective, promote health and wellness, and with over 100 different SodaStream drink options, there is a flavor for everyone.
"This Super Bowl commercial is such a huge platform – being able to do something that's really flashy and eye-catching, it's fun! It's really a whole new world for me." – Scarlett Johansson, SodaStream Brand Ambassador
Here's the first look at the Super Bowl commercial featuring ScarJo wearing a black Stella McCartney dress, the "Sorry, Coke & Pepsi" uncensored spot. The censored version that will be airing, at Super Bowl XLVIII on Sunday, February 2nd.
What do you think of ScarJo's Super Bowl commercial? Tell us in the comments after the jump…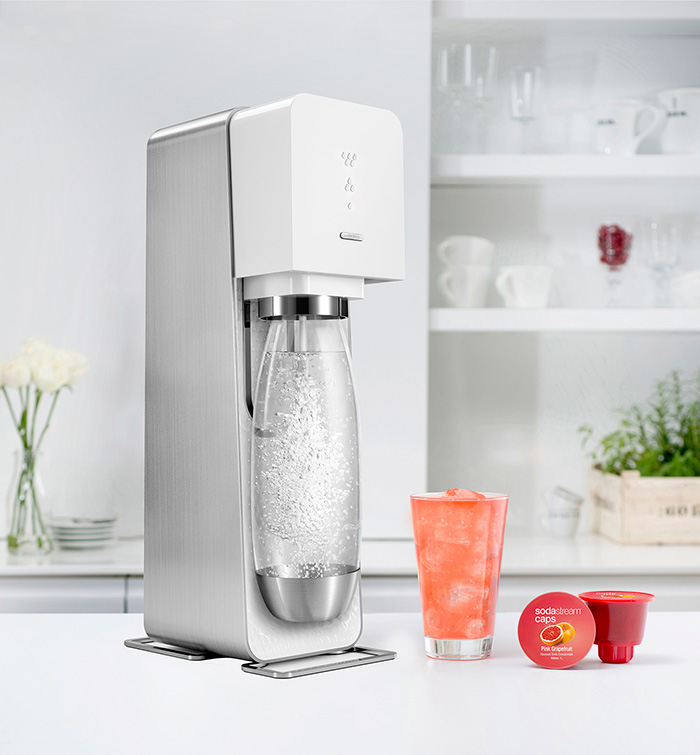 Photos courtesy SodaStream
Shop the post…
$73.4 BUY IT NOW 0hr 4mins

$140.0 BUY IT NOW 0hr 21mins

$14.0 BUY IT NOW 0hr 23mins

$139.0 BUY IT NOW 0hr 26mins

$20.0 BUY IT NOW 0hr 37mins

$100.0 BUY IT NOW 0hr 49mins

$83.31 BUY IT NOW 0hr 50mins

$30.0 BUY IT NOW 0hr 58mins
disclaimer
Categories: celebrities eats