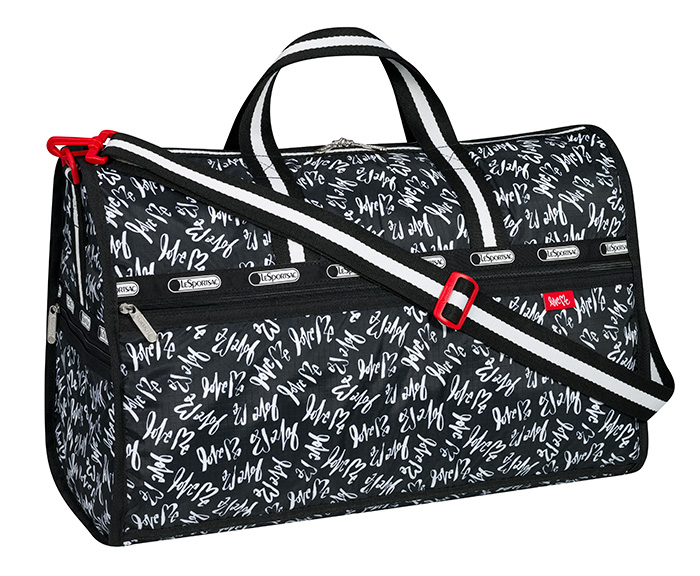 I love LeSportsac bags, it's super durable and cute but most importantly lightweight for traveling. LeSporstac announced their latest collaboration with artist Curtis Kulig best known for his Love Me, just in time for Valentine's Day! The Artist Edition series consists of three prints that feature Kulig's eponymous Love Me.
The 14-piece collection includes LeSportsac's classic weekender bag and voyager backpack. The prints and style names created for this collection were inspired by NYC street names such as Bleeker, Bowery, Lafayette to name a few. Featuring sketches of globes, shoes, and bikes – this print was designed to be placed accurately on both styles, making it a first for LeSportsac. Lastly, for the first time LeSportsac created a fold up poncho and matching umbrella! The poncho retails for $53 and the umbrella retails for $37.
The collection ranges from $20 to $114 and is available in all LeSportsac stores and lesportsac.com from February 2014.