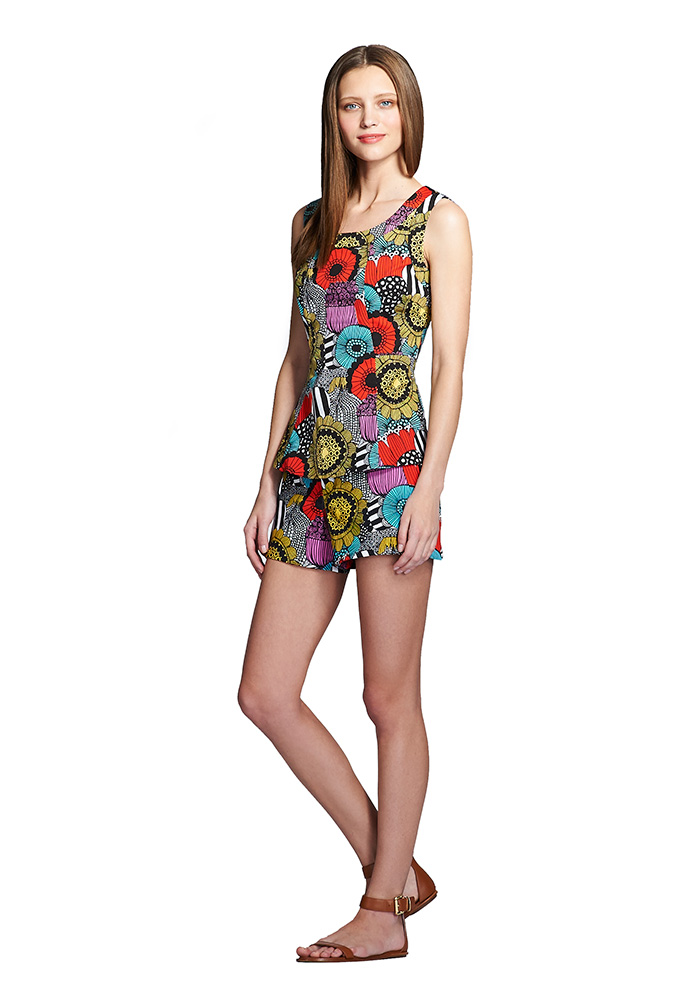 Banana Republic and Finnish fashion and design house Marimekko announce the Banana Republic Marimekko Summer 2014 Collection – a limited-edition capsule that uniquely marries Banana Republic's modern, American style with some of Marimekko's most iconic textile designs. The 25-piece collection includes a range of dresses, separates and accessories which launches exclusively at select Banana Republic locations worldwide and online beginning May 20, 2014.
The collection's featured patterns, created by three of Marimekko's storied designers, each tell a unique story through distinctive prints. From intriguing landscapes and folk-inspired art, to circular dots that dance in a single file, the prints splash the capsule with bright hues alongside classic black and white.
Apparel includes petites and will range in price from £39.50 (tank top) – £85.00 (dress); accessories range from £39.50 (clutch) – £75.00 (shoes). Here's the first look, stay tuned for the full lookbook soon!
Photo courtesy of Banana Republic
Categories: fashion