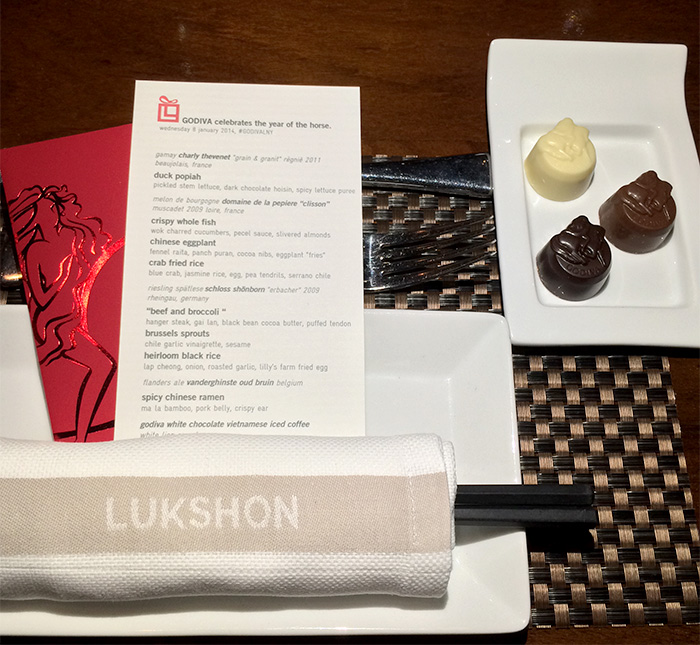 Legendary Belgian chocolatier GODIVA announced earlier this month the launch of its "Year of the Horse" collection in the US in celebration of Lunar New Year. To celebrate this special launch, GODIVA hosted a dinner at Lukshon in LA with unlimited chocolates from the collection and Lunar New Year-inspired dishes Chef Sang Yoon created in partnership with Chef David Funaro of GODIVA. The dinner was so yummy!
"Year of the Horse" collection, are perfect for sharing during this special holiday. The collection features three exceptionally delectable chocolate pieces that contain ingredients popular with Asian consumers, such as pears, cherries and pineapples. The pieces, which are sold as a part of a selection of Lunar New Year gift boxes, include:
• Dark Caramel Pear – crunchy caramel pear ganache made with a blend of Venezuela milk chocolate and Santo Domingo dark chocolate and a touch of vanilla, enrobed in dark chocolate
• Milk Cherry Almond – crunchy almond praline blended with Vanuatu-origin chocolate, sour cherry and a hint of honey, enrobed in milk chocolate
• White Pineapple Macadamia – sweet Dominican Republic white chocolate ganache blended with nutty macadamia cream and fruity pineapple, enrobed in white chocolate
"The 'Year of the Horse' chocolate pieces were developed for the Asian market with the Asian consumer in mind," said David Funaro, Senior Chef Chocolatier at GODIVA. "For Lunar New Year, we wanted to create pieces that are reflective of foods commonly eaten during the holiday and that are symbolic of 'luck' and 'unity' in the Asian culture."
The GODIVA "Year of the Horse" collection is available as a $50 gift and a $120 luxury gift box at GODIVA boutiques nationwide. They will be in stores and online for a limited time only until January 31st. Visit GODIVA.com for more information and for store locations.
Dinner at Lukshon on January 8th…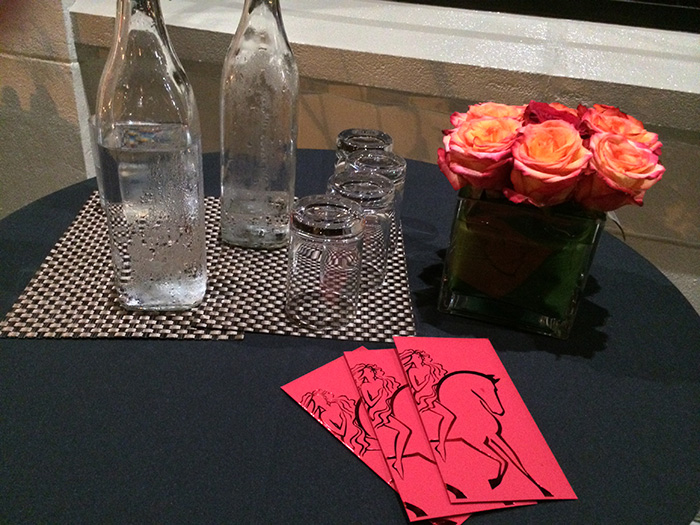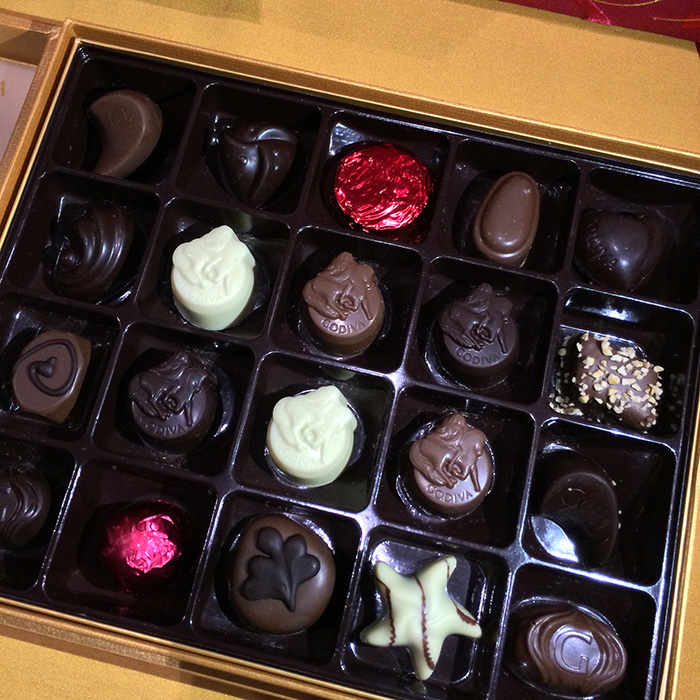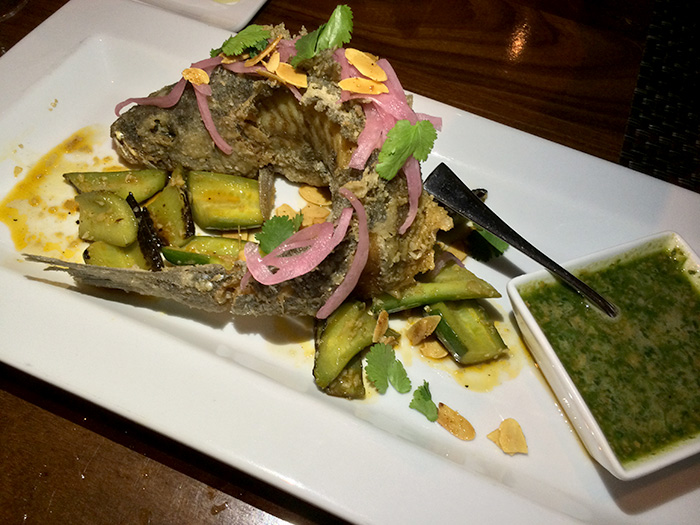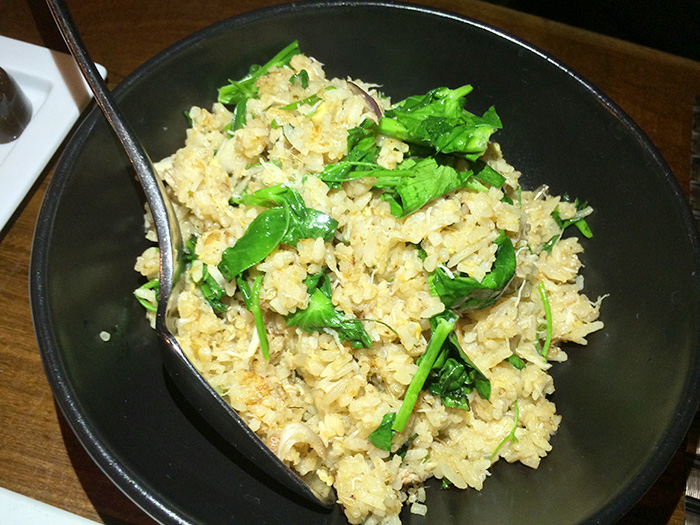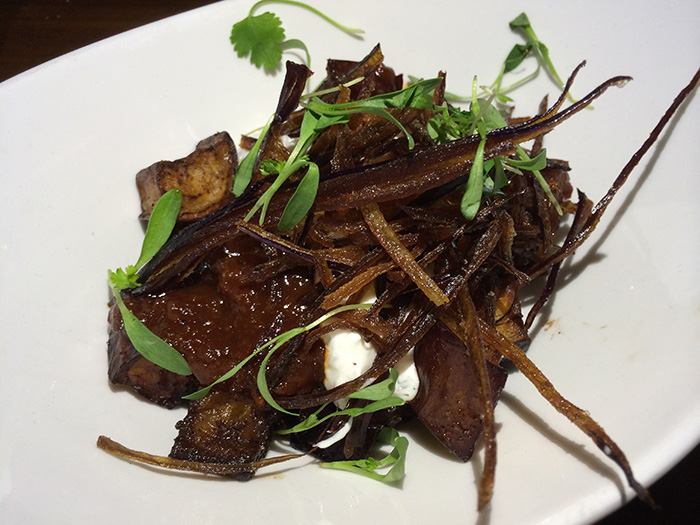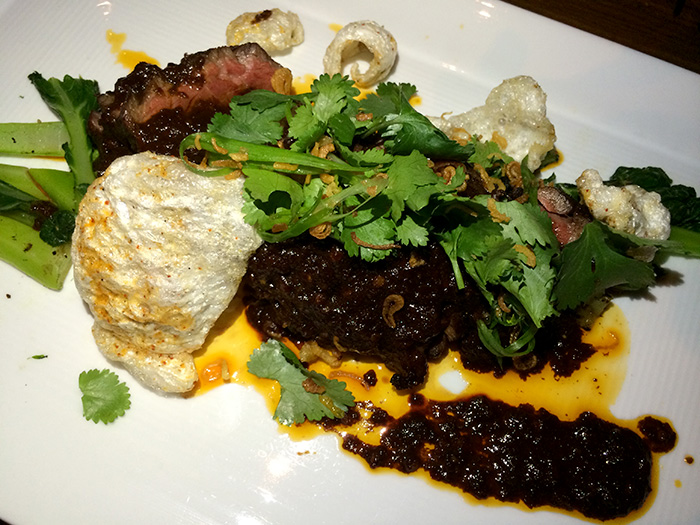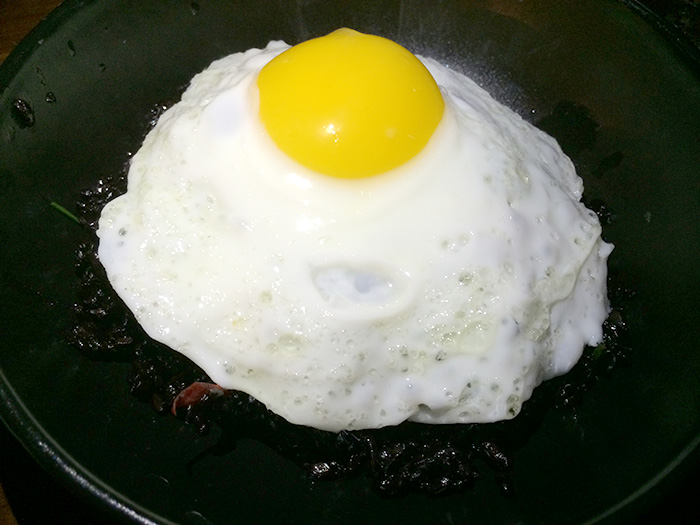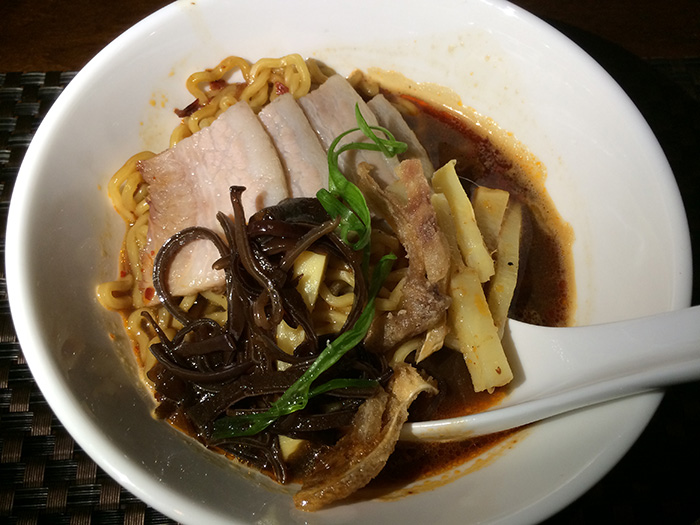 Categories: eats los angeles travel