Jia Hua Collection
I'm a big fan of H&M and love the H&M Design Awards collections, for 2014 they've just announced their eight finalists. Each finalist has been chosen from design schools around the world as one of the most promising talents of their generation.
The finalists have each won €5,000 (approx. USD 6,800), and will now present their work to an international jury that will determine the winner of the competition. The winner will receive €50,000 (approx. USD 68,000) and the chance to present winning collection on January 28th during Mercedes-Benz Stockholm Fashion Week. The winner will also develop pieces from the winning collection to be sold at selected H&M stores this fall.
This year's H&M Design Award 2014 jury includes designer Erdem, actress Michelle Dockery, and style expert Michelle Harper, as well as Serena Hood, executive fashion editor of Vogue UK, Sara Maino, senior fashion editor of Vogue Italy, Ann-Sofie Johansson, H&M's head of design, and Margareta van den Bosch, H&M's creative advisor.
Super exciting collections, can't wait to find out who will win and release a collection with H&M! Who's your fave?
Find out more about the finalists after the jump…
THE FINALISTS
JIA HUA – Chinese-born Jia, 25, studied in the MFA program at Parsons in New York. Jia's collection was inspired by artists such as Dan Flavin, Mickalene Thomas and Caroline Larsen. She mixes traditional craft techniques with contemporary sportswear and combines different materials, such as chiffon with sporty meshes.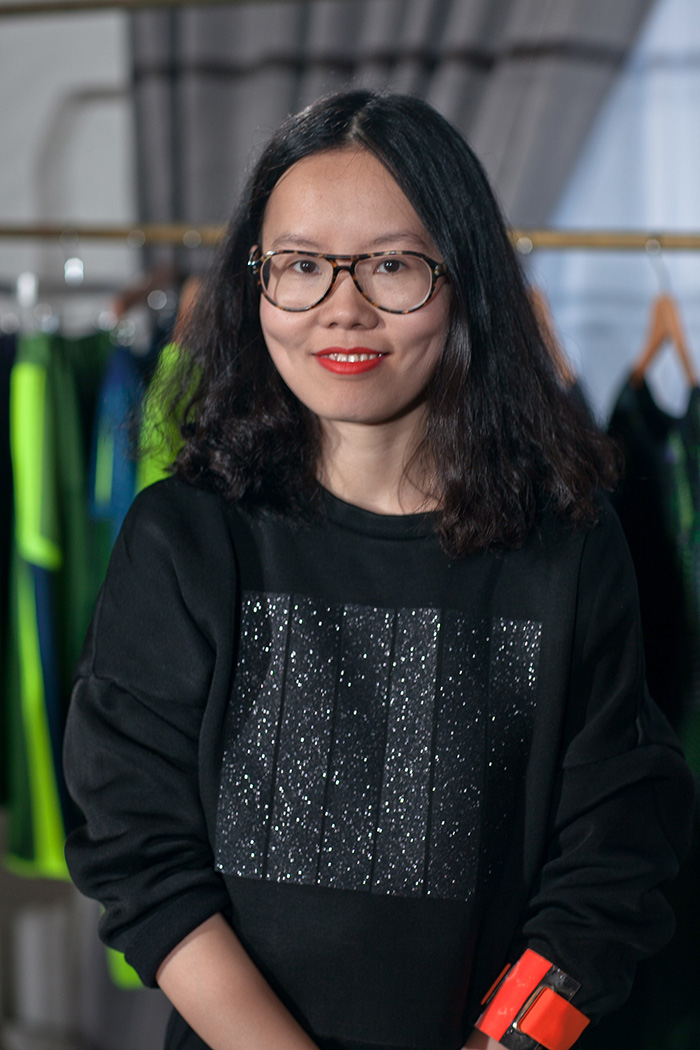 —-
EDDY ANEMIAN – 24-year-old Eddy is from Saint Chamond in France and is currently studying at La Cambre in Brussels. For the H&M Design Award 2014, he presented his fourth-year collection, inspired by Tilda Swinton in the movie I Am Love and the French painter Ingres.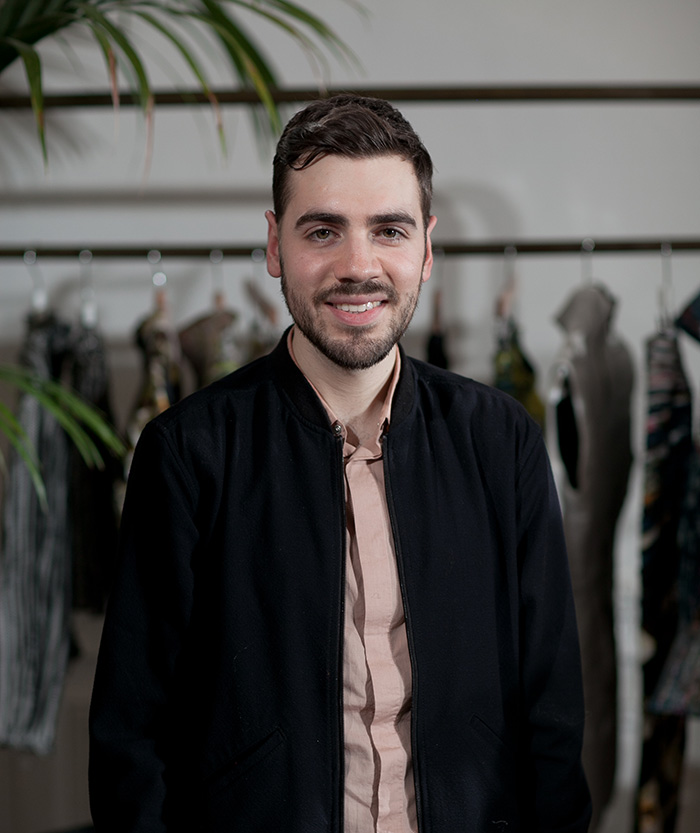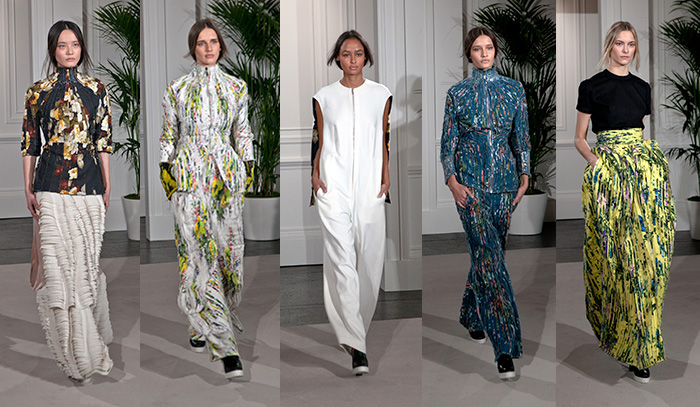 —-
CAMILLA BLASE WOODMAN – Camilla, 26, was born in Bristol in the UK, and studied knitwear at the Royal College of Art in London. Her collection takes inspiration from the dystopian vision of the future found in the 1988 movie They Live, resulting in graphic metallic knits matched with fuzzy knits inspired by white noise.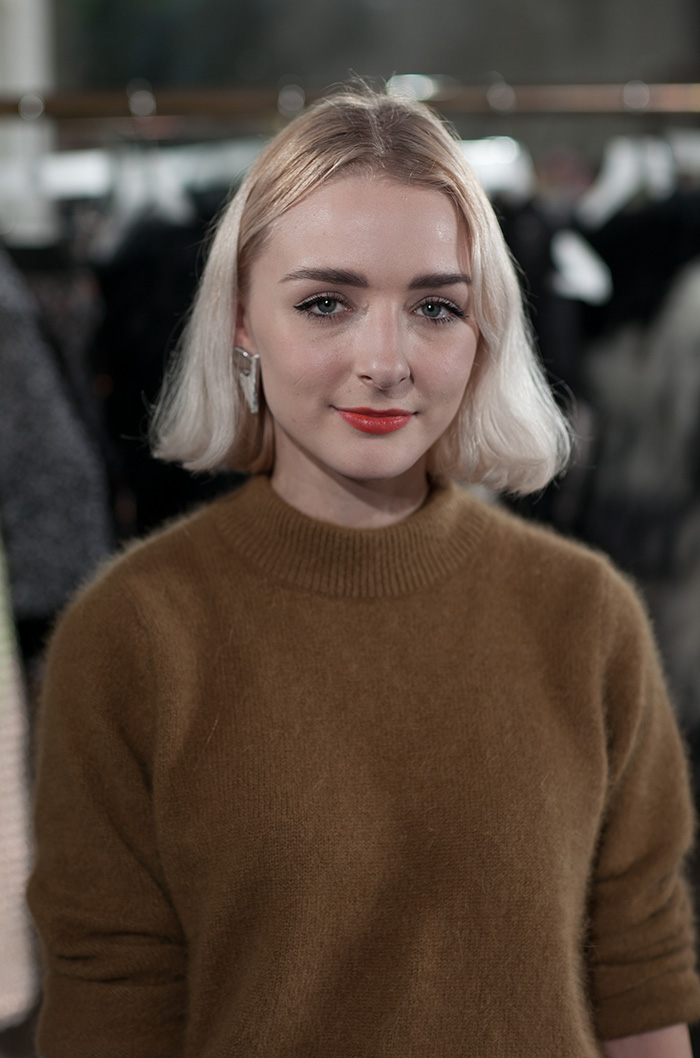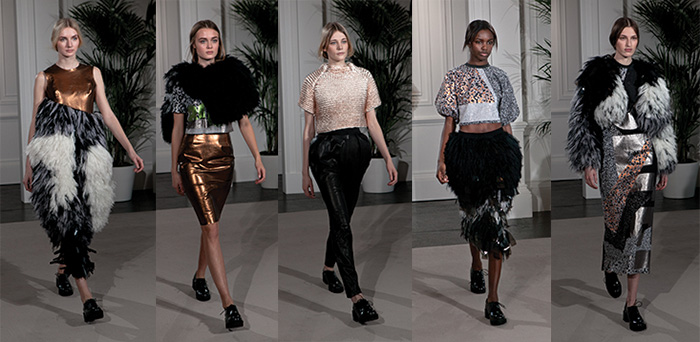 —-
DEVON HALFNIGHT LEFLUFY – Originally from Vancouver, Canada, 29-year-old Devon recently graduated from the Masters year at the Royal Academy in Antwerp. His luxury streetwear for men has already been stocked by stores such as Opening Ceremony and RA.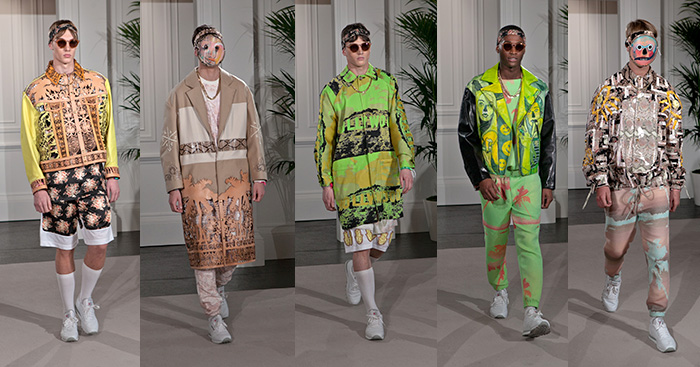 —-
XIAO LI – 26-year-old Xiao Li is from China and studied for her MA at the Royal College of Art in London. Her interest is in garments of the future, with a focus on wearability. Her techniques include combining silicone with knits to create innovative fabrics and making molds of her knit fabrics.