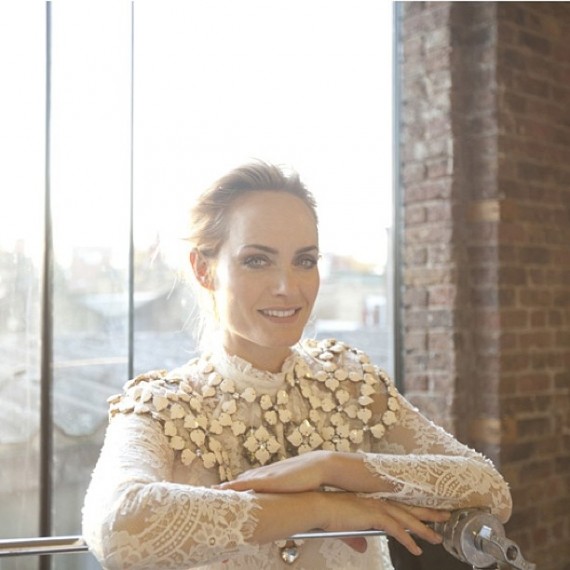 A couple of weeks ago I posted that supermodel Amber Valletta is the new face of H&M's 2014 Conscious Campaign, now here's a look at the behind-the-scenes video from the photo shoot. Also, for this year's Conscious Exclusive collection, H&M is working in collaboration with the sustainable fashion and design site Ever Manifesto, which shares H&M's commitment to a more sustainable future for fashion. The Conscious Exclusive campaign will also feature Elizabeth Von Guttmann and Alexia Niedzielski of Ever Manifesto.
H&M is launching two new collections for 2014 – Conscious and Conscious Exclusive – in store April 10th. The Conscious collections contain key fashion pieces, each made from more sustainable materials, such as organic cotton, Tencel and hemp and recycled materials. The Conscious Exclusive collection features and intricately detailed pieces done with more sustainable materials, taking a mix of flamenco and bohemia as inspiration. Conscious Exclusive will be available in 150 selected H&M stores worldwide, as well as online.
"I'm very excited to work with the H&M Conscious campaign, because we share the same values about sustainability. This collection shows that you can be as mindful about people and the environment as fashion conscious. I simply love the designs and the fact that all the pieces are made from organic, recycled and cellulose fabrics shows that you don't need to compromise fashion for sustainability anymore," says Amber Valletta.
Check out the video after the jump…
Categories: celebrities fashion h&m