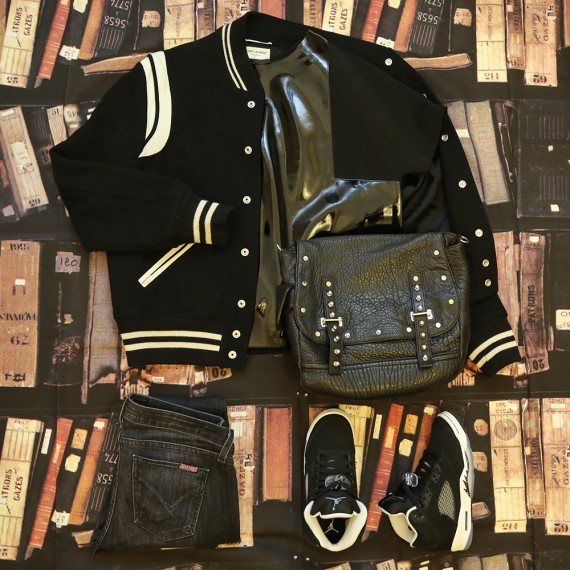 Saint Laurent Varsity Jacket, H&M Patent Leather Top, Hudson Super Skinny Jeans, Rebecca Minkoff Logan Backpack, Air Jordan V Oreo Sneaker
I was running around all day today so didn't get a chance to take outfit photos, so opted on an outfit grid (peep my Instagram). I kinda like laying out the pieces, pretty neat. Your thoughts?
Rocked an all black and white outfit today, wearing my new 'Oreos' with my fave Saint Laurent Varsity Jacket- matchy matchy. Hope everyone has a great weekend!
Shop the look…
Tags: outfits