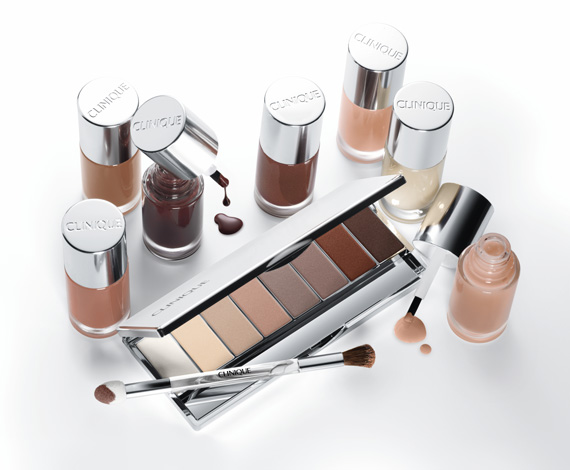 If you love your basics, you'll love Clinique's limited edition 16 Shades of Beige Collection consisting of nail enamel and eye shadows in perfectly paired neutral hues. The collection features a beautiful shade range that complements all skin tones.
The All About Shadow Naturally Pretty 8 shade palette is an essential palette of eight soft-to-smoldering shadows, which allows women to create different looks that compliment every skin tone. The palette contains a range of neutral hues from the lightest beige to the deepest chocolate. All About Shadow Octet retails for $36.
Clinique's new 8 limited edition A Different Nail Enamel for Sensitive Skins shades offer a perfect complement for all skin tones. Select the shade closest to skin's tone for a truly nude look that helps visibly elongate and lengthen the look of fingers. Available in Room Service, Peek a Boo I See You, Birthday Suit, Pajama Party, Tickle Me, Do Not Disturb, Chocolate on my Pillow, and Nighty-Night. Each bottle retails for $12.50.
More info after the jump…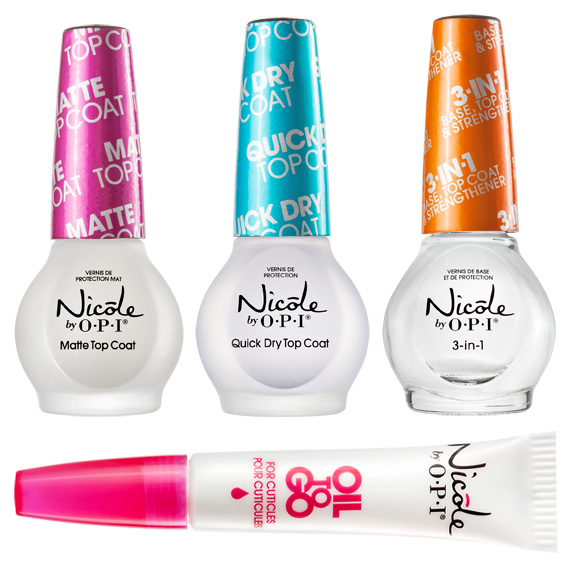 Nicole by OPI announces four new Top Coats & Treatments for 2014 – the line includes Oil to Go; 3-in-1 Base, Top Coat & Strengthener; Quick Dry Top Coat; and Matte Top Coat. These treatments will be available January 2014 for $7.99 each.
Packaged in a leak-proof tube, Oil to Go keeps cuticles soft and smooth on the go. 3-in-1 Base, Top Coat & Strengthener encompasses nail care must-haves in one convenient bottle. Matte Top Coat can be layered over any Nicole by OPI hue to instantly transform shiny finishes to matte. Quick Dry Top Coat reduces drying time and adds shine and protection.
—-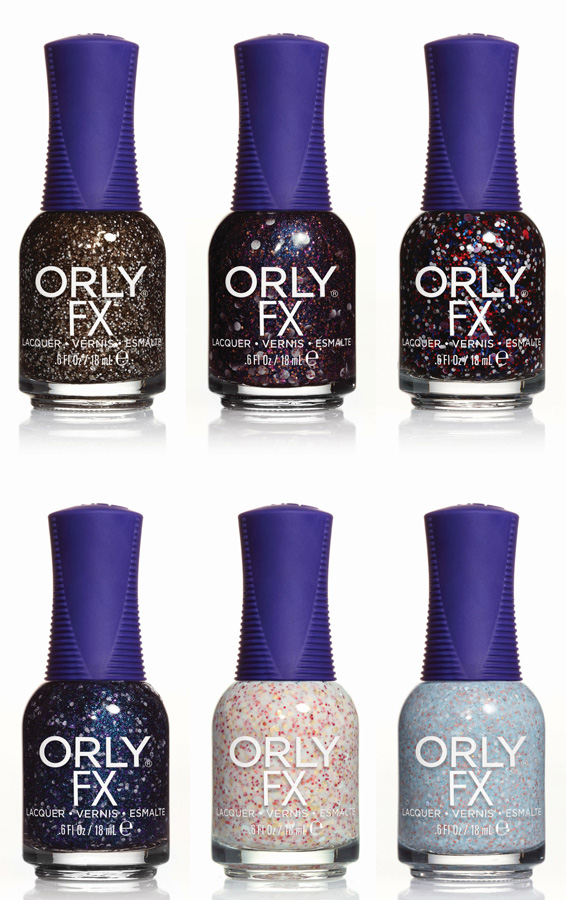 For Spring 2014, Orly launches the Galaxy FX collection inspired from constellations, lacquers are uniquely formulated with a Black Space Base or Milky White Base, and dusted with an array of glitters, creating a multi-dimensional, celestial finish. With six galactic shades to choose from.
The six lacquers in the Galaxy FX Collection include:
Gravity Bound Black Jelly Base with White, Purple and Blue Glitter
Milky Way White Jelly Base with Silver Holo and Bronze Glitter
Star Trooper Black Jelly Base with Gold, White and Silver Glitter
Intergalactic Space Black Jelly Base with Purple, Silver, Blue and Bronze Glitter
Starburst White Jelly Base with Bronze, Red and Orange Glitter
Black Hole Black Jelly Base with Red, Blue and White Glitter
The Galaxy FX Collection will be available starting January 2014 for $10 each.
—-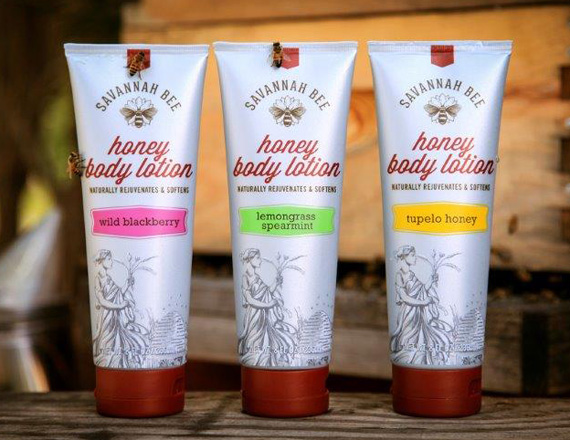 We all know the benefits of honey and love our skin to be smooth as honey. Savannah Bee Honey Body Lotions use high quality, natural oils: coconut, sunflower, sesame, safflower and argan. These pure oils combined with certified organic aloe vera leaf juice provide potent hydration. The emulsifiers in our formulas are naturally derived and contain no harmful ethoxylates. Pure Savannah Bee honey adds gentle moisturizing and softening properties. With the sweet and earthy bouquets of Lemongrass-Spearmint, Tupelo Honey, and Wild Blackberry you'll bee so smooth. All lotions use all-natural ingredients, no parabens, petroleum or animal testing.
Categories: beauty