PUMA just announced a new partnership with Solange Knowles, she has been named a creative consultant for the brand and has recently art directed a collection of footwear inspired by Brazil. As part of this relationship Solange lends her creative talents to PUMA's Women's Lifestyle category for the Girls of Blaze Disc Collection.
The Girls of Blaze Disc Collection will be released by PUMA in February 2014, inspired by the sights and sounds of Brazil. With all eyes on Brazil in 2014 for the world's largest soccer event, Solange celebrates the nation's spirit with this collection. She enlisted four up-and-coming designers to put their own creative spin on PUMA's Disc Blaze style. Gerlan Marcel of GERLAN JEANS; visual artist, musician, and photographer Hisham Baroocha; and Darlene and Lizzy Okpo, design team for the women's wear collection William Okpo, have each created their own colorful interpretation of the PUMA Disc.
More photos and info after the jump…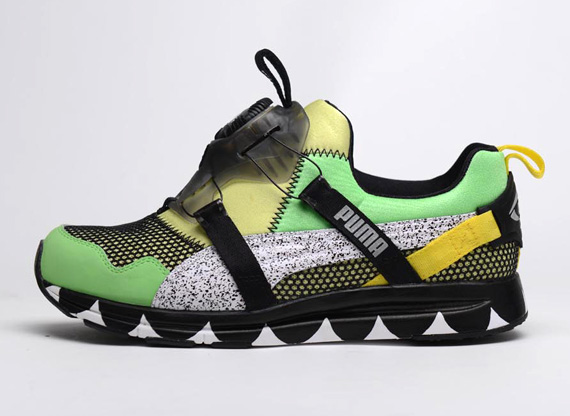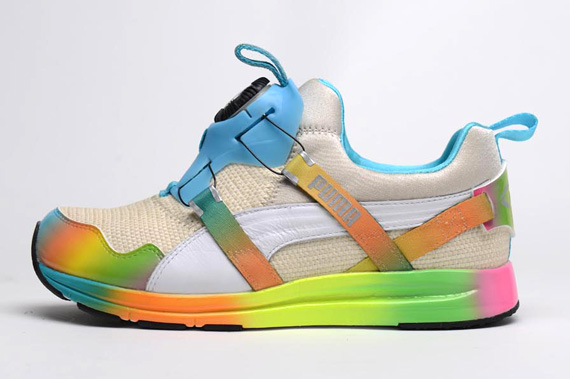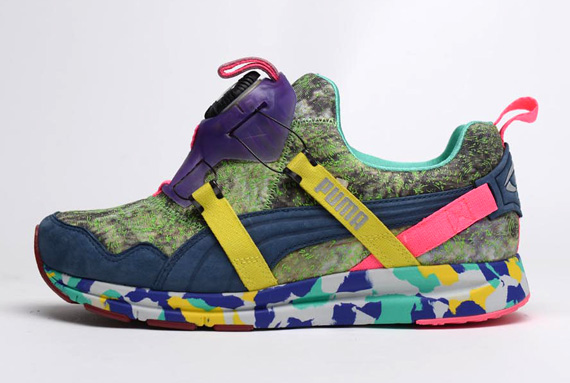 The style that was chosen for the Girls of Blaze Disc Collection was selected by Solange as it is one of her favorite heritage running styles. The PUMA Disc Blaze was first introduced in 1992 as the world's first laceless running shoe, just turn the Disc's dial and the internal wires tighten the upper to maximize fit and comfort. In the 90's, the Disc proved to be head-turning and record breaking on the track. Today, the Disc is back and making an impact on the lifestyle side with clean lines, and street style. This season marks the first time it is available for women.
$72.9 BUY IT NOW 1hr 50mins

$28.8 BUY IT NOW 3hr 41mins

$55.96 BUY IT NOW 6hr 20mins

$89.0 BUY IT NOW 6hr 22mins

$49.99 BUY IT NOW 6hr 27mins

$300.0 0 bids 6hr 30mins

$47.25 BUY IT NOW 7hr 9mins

$40.0 BUY IT NOW 7hr 11mins
disclaimer
Categories: celebrities fashion kicks