Brands are keeping us fashionistas busy with all these designer collaborations, next up is the Meadham Kirchhoff for Topshop capsule collection set to launch on November 21st in London. According to WWD, "the collection for Topshop was inspired by the idea of a band or a gang which we named 'The Cherrys,'" said Edward Meadham and Benjamin Kirchhoff in a statement. "The overall aesthetic was influenced by Marilyn Manson and the Spooky Kids, Kembra Pfahler and glam rock. It is an enormous and all encompassing collection which will offer a myriad of choice for any customer to adapt or reject as they see fit."
The collection features 89 pieces, with a wide range of dresses, separates, jackets including bold printed jackets, dresses in whimsical prints, and graphic shirts as well as accessories, footwear and jewelry including 70s style platform boots with cartoon faces, star pendant necklaces and pink studded chokers.
The collection launches in Topshop stores internationally on November 21st, with prices ranging from 4 pounds or $6.43 for socks, to 750 pounds or $1,205 for a Mongolian jacket. Hopefully topshop.com will stock some, so cute!
More photos after the jump…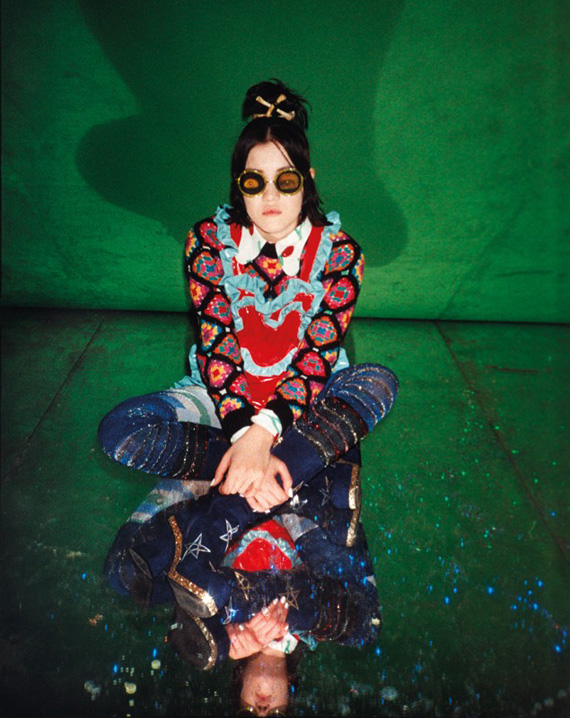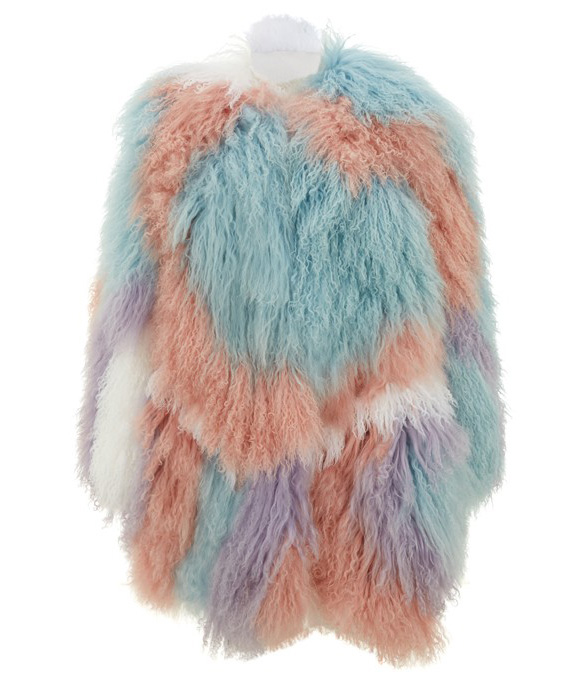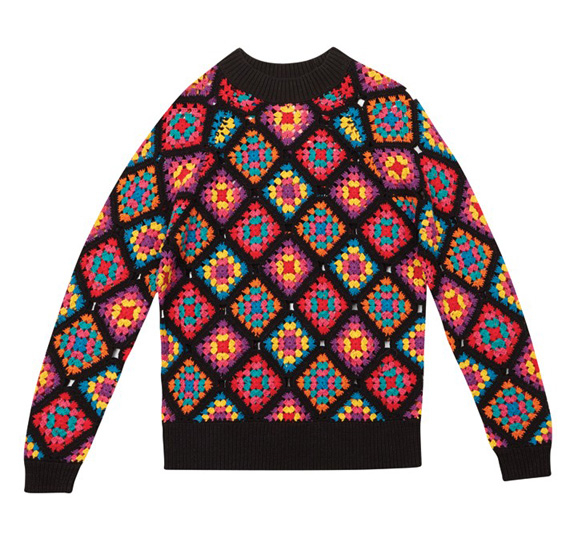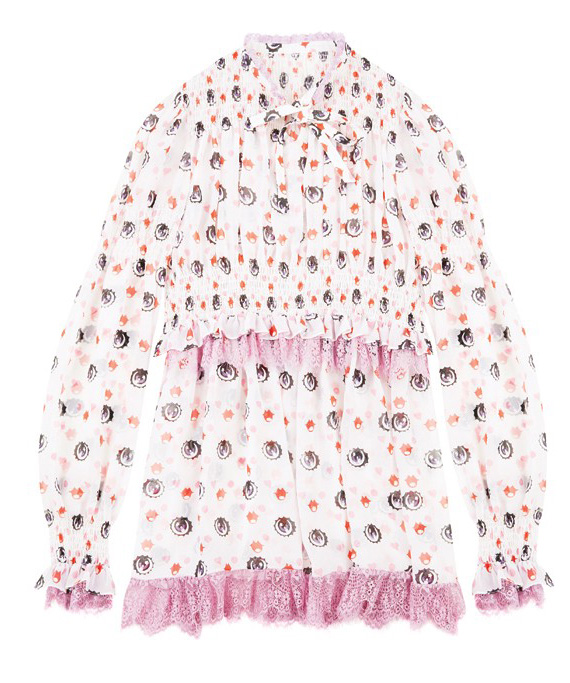 Categories: fashion shoes topshop
Tags: collaborationlimited editionMeadham Kirchhoff for Topshoptopshop