I was recently introduced to a new jewelry brand called Liberty United, created by serial social entrepreneur Peter Thum, founder of Ethos Water and Fonderie47. The company strives to reduce illegal gun violence in the United States by putting forth 25% of proceeds from each piece of the Liberty United jewelry collection towards funding anti-violence and advocacy programs.
All of the jewelry in the Liberty United collection incorporates the melted down metal from destroyed illegal guns and bullet shell casings, also featuring the serial number of a destroyed weapon on each piece. The first collection was designed by Giles & Brother by Philip Crangi and Pamela Love will be releasing her collection with Liberty United for holiday. Top tier jewelry designers will continue to collaborate with Liberty United to create re-imagined and exclusive product.
Giles & Brother worked with Liberty United to create a unique collection that is not only reminiscent of Giles' edgy aesthetic, but also in line with Liberty United's ideals; the spike jewelry designs for Liberty United are made with recycled gunmetal and bullets. The unisex collection consists of two bracelets, a necklace and a ring, which will be available in combinations of bullet casings & brass, gunmetal & steel, and gunmetal & sterling silver.
I love the concept of the brand and the accessories look amazing. We all should support and reduce illegal gun violence! Check out the collection after the jump…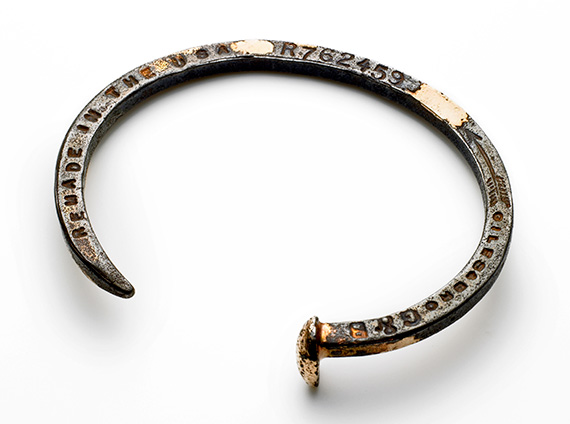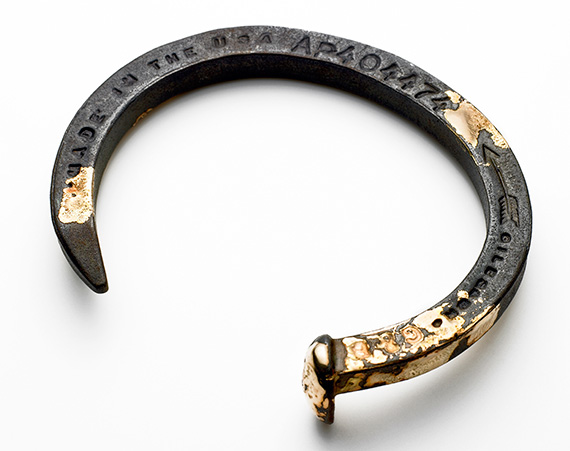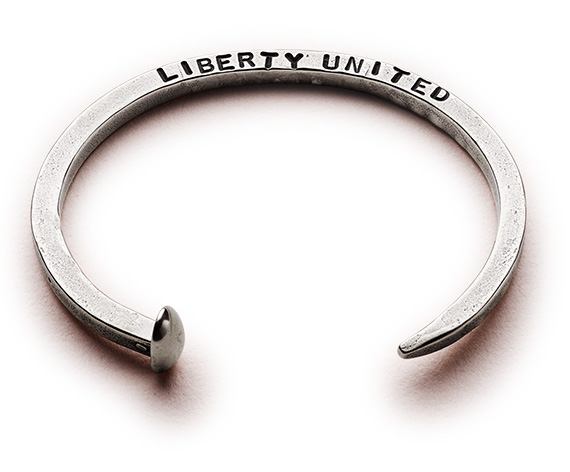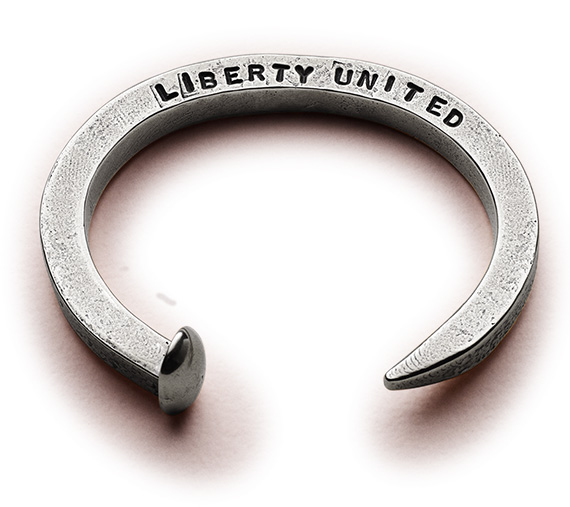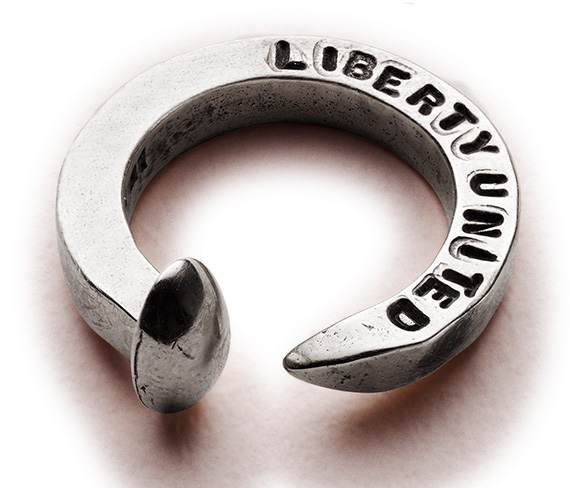 Categories: fashion jewelry/accessories
Tags: accessoriescollaborationGiles & Brotherjewelryliberty united