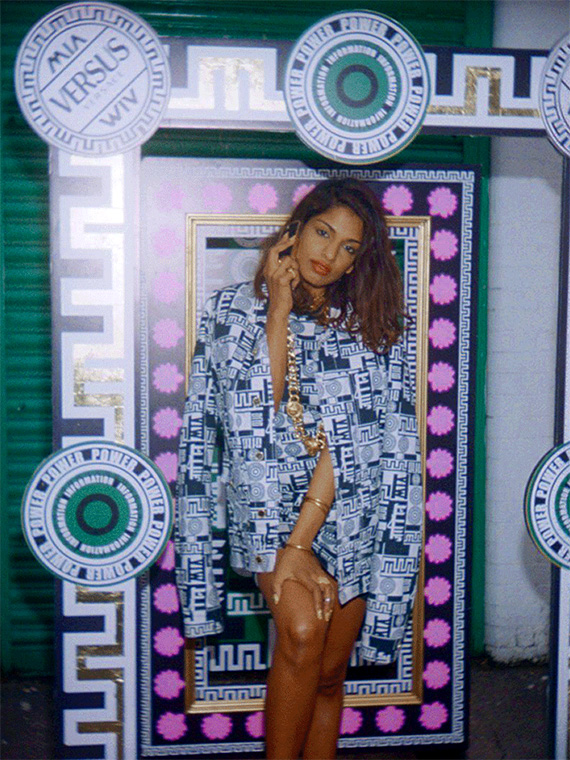 Versus Versace has tapped Grammy-award winning artist M.I.A. to launch a 19-piece capsule collection inspired by the bootleg Versace merchandise she found in London markets as a teenager. The collection for both men and women features kaleidoscopic prints mishmashed with famous Versace emblems, from the Versace logo to the interlocking Greek key on T-shirts, printed jeans, silk shirts, jersey dresses and military-inspired outerwear.
The capsule collection is the latest collaboration for the new Versus Versace, which lives online for the digital generation. The launch will be accompanied by a digital GIF campaign featuring images of M.I.A. and friends wearing the collection on East London markets, shot by Mexican photographer Jaime Martinez.
M.I.A. x Versus Versace will be available online and in select stores and versusversace.com on October 16th. More photos after the jump…
"I love the energy of the street, so when M.I.A. suggested we use bootlegs of Versace, I thought it was such an incredible idea. The collection is everything that I love about the new Versus Versace – it's fast, loud, unafraid, and brings together the worlds of music and fashion. I can't wait to see people wearing the collection." Donatella Versace

"It's always been part of the M.I.A. culture – to talk about bootlegs, and people that sell them or make them. When I was approached by Versace, it seemed like a good idea to take that and reverse the cycle. Versace designs have always been bootlegged, now it's Versace bootlegging the bootleg for the bootleggers to bootleg the bootleg. This is to keep that cycle going." M.I.A., whose new album Matangi is released November 5.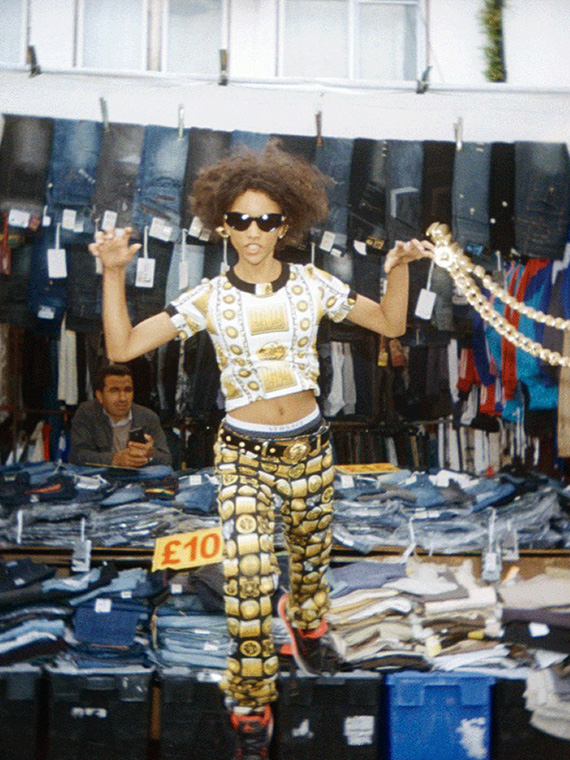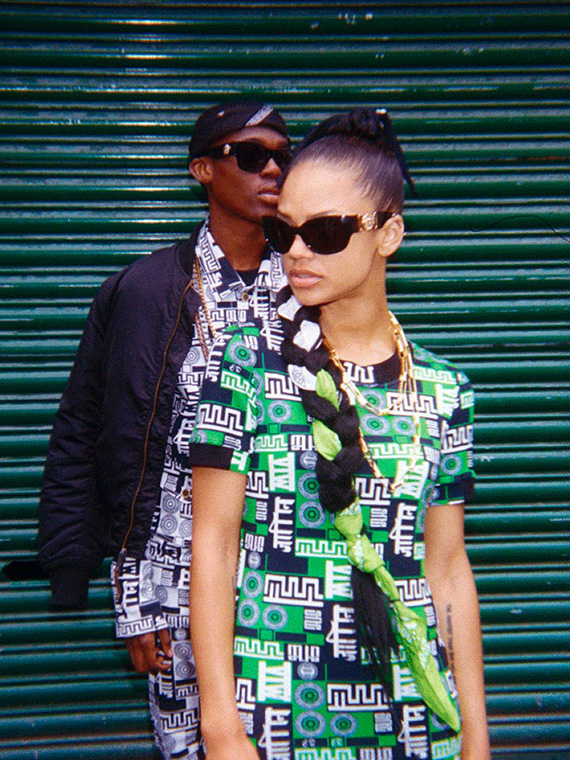 Categories: celebrities fashion