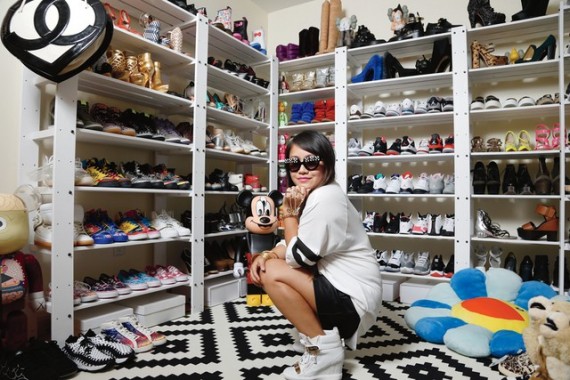 Photo by John Aquino 
Footwear News stopped by my bf's house in Brooklyn a couple weeks ago, where I have a dedicated shoe closet, to get a peek of my shoes and to do a feature. I was honored to have them over as I'm a big shoe freak (like you can't tell), it was really fun chatting with them about shoes and how the addiction started. My shoe closet can only hold a certain amount of shoes and shoes always gets swapped around, it's nearly impossible to showcase my entire collection. But I really do love spending time in there, which gurl doesn't love shoes?!
To read the full article, pick-up a copy of the latest FN (volume 69, no.29) or read it in full on WWD. Many thanks to Footwear News for the feature.
3.1 Phillip Lim 'Weirdo' T-Shirt, Zara Faux Leather Shorts, Giuseppe Zanotti Wedge Sneaker, Prada Flowered Sunglasses, H&M Skeleton Ring/Bracelet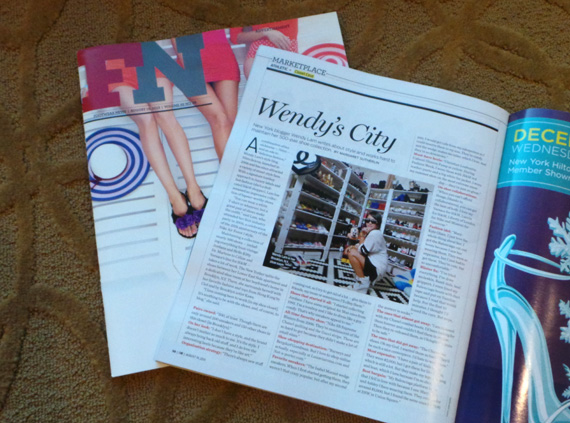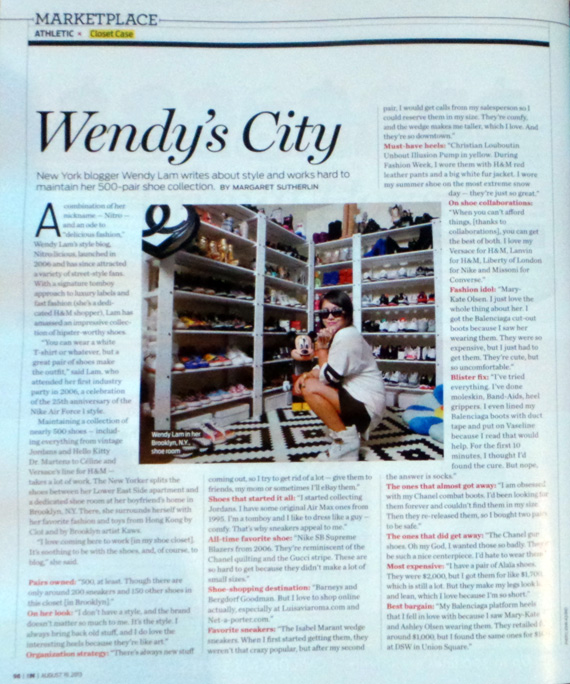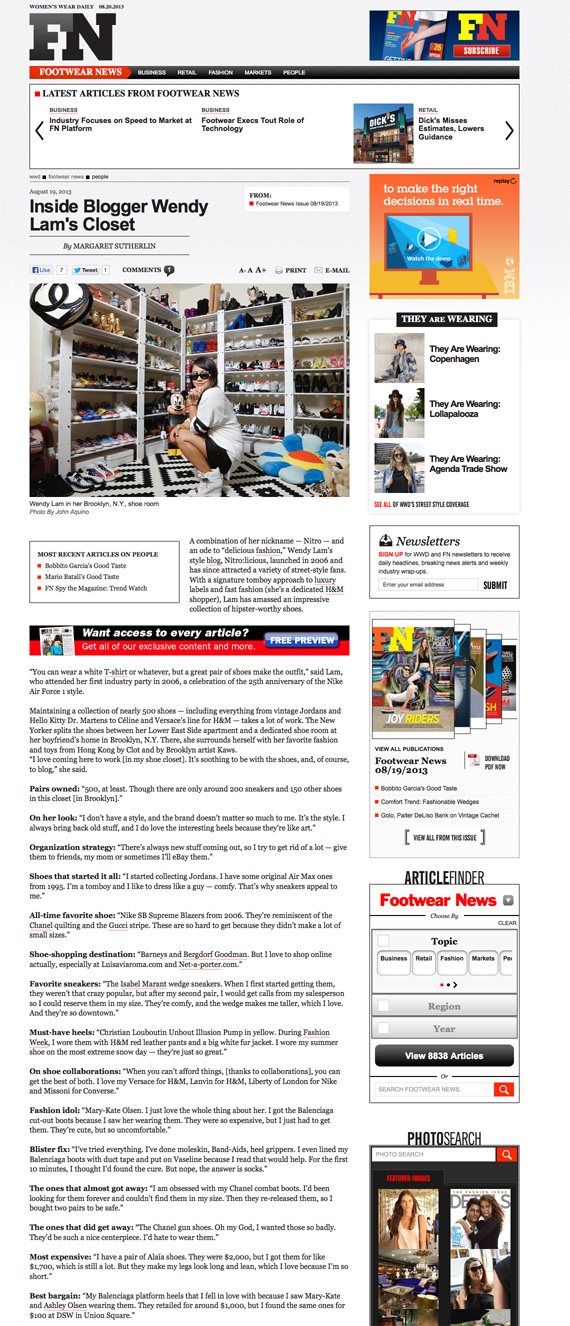 Categories: fashion kicks outfits press shoes