HTC tapped one of my favorite actors, Robert Downey Jr., in its latest ad campaign for its Change brand platform which embodies the message that HTC inspires innovation by standing for "anything you want it to". Robert Downey Jr. has signed a two-year deal with HTC to star in the ad and also working closely with HTC's global agency 171 Worldwide (WPP Group) to shape its creative direction, putting change at the core of HTC's brand by offering a variety of unique interpretations of the HTC acronym.
Shot on location in Miami and directed by Hungry Man's Bryan Buckley, and featuring music composed by Beacon Street Studios in Los Angeles the first on-air ad creative will be supported by HTC's biggest multi-channel social media, TV, print, outdoor and in-store campaign to date, and will be followed by KSP feature-led activity focused on the innovations of the award-winning HTC One smartphone family.
This commercial is part of the first of three phases in HTC's new brand platform, beginning with this ad campaign that highlights the brand with a playful take on what HTC means to different people. The second phase will feature executions that highlight how HTC innovations have changed the face of the mobile industry, and the final phase will focus on how HTC products empower individuals to drive change in their own lives.
Check out the commercial and behind-the-scenes after the jump…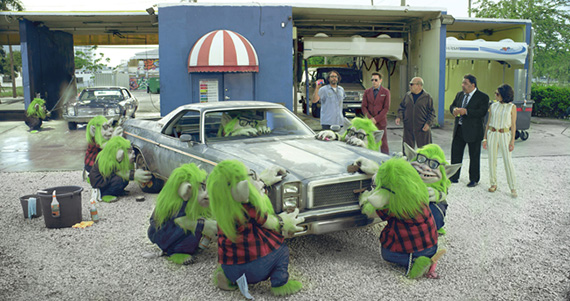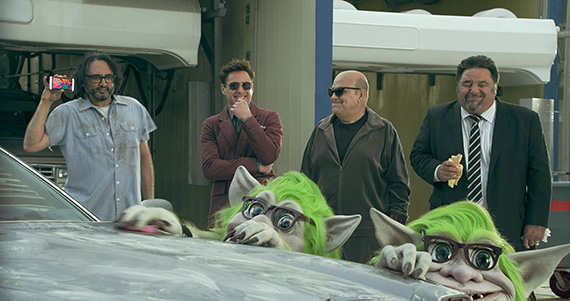 $14.0 BUY IT NOW 0hr 1mins

$4.99 BUY IT NOW 0hr 1mins

$15.99 BUY IT NOW 0hr 1mins

$15.99 BUY IT NOW 0hr 1mins

$9.23 BUY IT NOW 0hr 9mins

$9.0 BUY IT NOW 0hr 11mins

$8.39 0 bids 0hr 13mins

$9.23 BUY IT NOW 0hr 13mins
disclaimer
Categories: celebrities gadgets