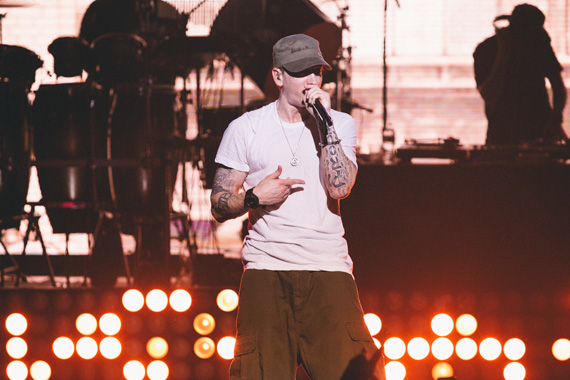 For those that follow me on Instagram, already know that I was at Basketball City @ Pier 36 last night for Eminem's private concert to celebrate Casio G-Shock's 30th Anniversary. I had the pleasure of watching Em perform last year at the kick-off event and was super excited to see him again last night. He performed for an hour to some of his hits including "Criminal", "Lose Yourself", "Wont Back Down", "Cleaning Out My Closet" and "Love The Way You Lie"! He definitely knows how to get the crowd pumped, love him! Thanks G-Shock for such an amazing night!
Casio G-Shock celebrated their 30th anniversary with a press conference featuring special guests James Marsden, Jessica Stam and Brook Lopez, where three exclusive timepieces were presented: MTG, Rangeman and GDX6900, along with a range of new Baby-G watches for the ladies.
Eminem's limited edition G-Shock 30th anniversary timepiece was also shown, the GDX6900MNM-1 timepiece, available this December, takes the newly-revamped XL-6900 watch face and personalizes it with Eminem iconology. The limited edition GDX6900MNM-1 Eminem men's watch will retail for $180, releasing December 2013 through selected department stores and fashion boutiques, key jewelers, and the G-SHOCK NYC Soho store.
More photos after the jump…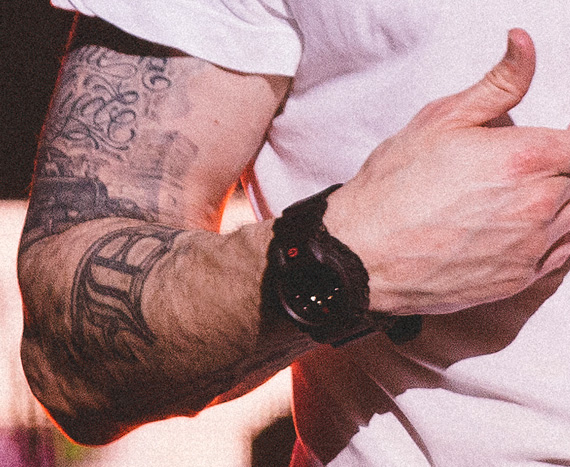 —-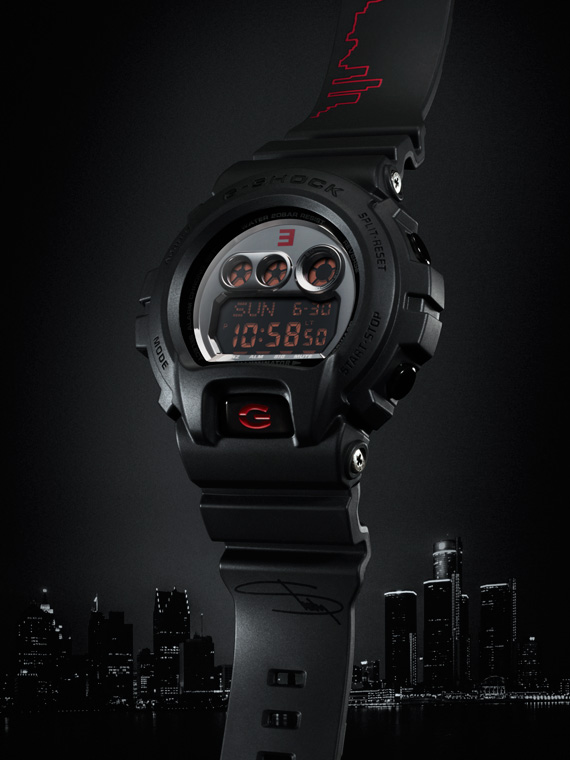 Available in matte black with black dial and black reverse LCD, the GDX6900MNM-1 harkens to Eminem's darker past in the crumbling city of Detroit, the skyline of which is printed in bold red on the upper watch band. The watch face and band loop sport the reverse "E" from his stylized moniker EMIN?M, while the watch case back and lower watch band are personalized with an autograph of his alter ego, reading "Shady". This attention-grabbing watch also has the rugged functionality that sets the G-SHOCK brand apart, with Shock Resistance, 200M Water Resistance, Auto LED Super Illuminator, 5 Daily alarms with Flash Alert, 48-City World Time, and Multi-Home settings for worldwide touring.
—-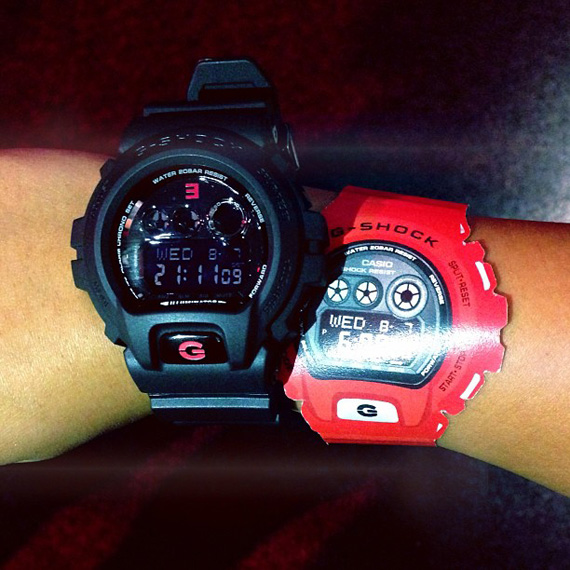 Loving the Eminem x G-Shock watch, so dope! via my Instagram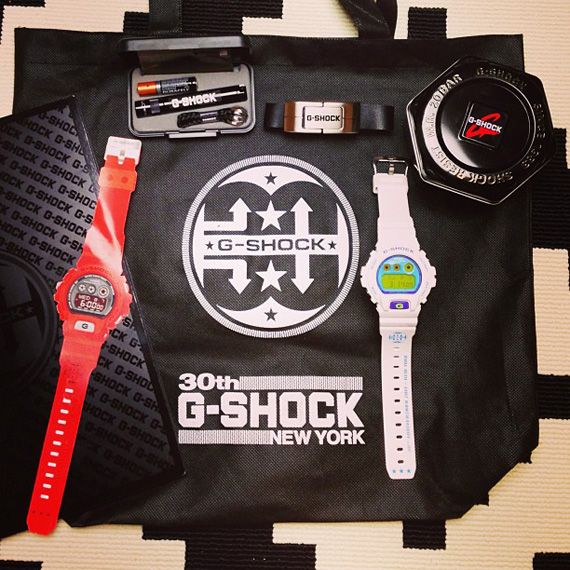 G-Shock 30th Anniversary Swag Bag, thanks G-Shock! via my Instagram
$1000.0 BUY IT NOW 0hr 34mins

$5000.0 BUY IT NOW 17hr 52mins

$444.99 0 bids 22hr 31mins

$278.0 BUY IT NOW 6hr 12mins

$350.0 BUY IT NOW 9hr 28mins

$469.99 BUY IT NOW 10hr 0mins

$859.99 BUY IT NOW 1hr 19mins

$700.0 BUY IT NOW 6hr 48mins
disclaimer
Categories: celebrities entertainment/events fashion jewelry/accessories mens