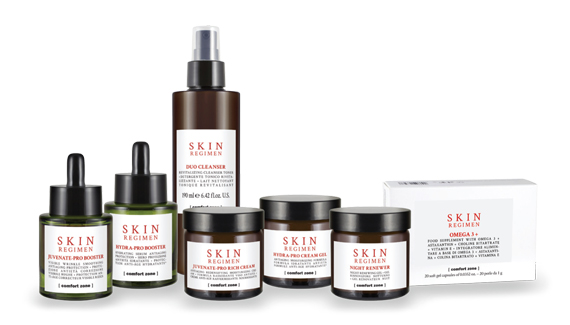 I just recently learned about a new skincare brand, Skin Regimen, from leading Italian skincare brand, [comfort zone]. Founded by Dr. Davide Bollati, and sister brand to the Davines haircare range, the new, luxe collection includes 6 products that address skin aging in a comprehensive and results-oriented way. Skin Regimen covers the needs of both younger skin with first signs of aging as well as very mature, deeply wrinkled, depleted skin.
There are 4 main processes related to our lifestyle that can contribute to accelerating or contrasting aging:
– INFLAMMATION excessive immunity response caused by unbalanced lifestyle consequence: compromised skin health and beauty, visible irritation, sensitivity.
– OXIDATION free radicals attack caused by stress, smog, smoke and metabolic reactions consequence: skin cellular unbalance, wrinkles.
– GLYCATION sugars attack caused by junk food consequence: collagen and elastin damage, loss of tone and elasticity.
– METHYLATION compromised cell replication caused by lack of exercise consequence: skin damage and diseases.
More info after the jump…
Skin Regimen
One of the great innovations of the line is the ingenious way it came to life. Knowing how crowded the skincare sector is – especially products that address skin aging – Dr. Davide Bollati looked at the product development process from a "skin, soul, science" perspective. To do so he brought together a cross-functional, multi-disciplinary committee of scientists and wellness practitioners to examine the causes of accelerated skin aging. After two years of intense research, robust dialog among the scientists, and product testing this exceptional group of experts came up with the Skin Regimen collection. In tandem they also developed a comprehensive lifestyle approach for healthy living that includes recommendations for diet, exercise and supplements. The end result is Skin Regimen, a highly advanced skincare line that corrects and prevents the existing signs of aging, prolongs youthfulness and enhances overall well-being. Read more on: skinregimenguide.com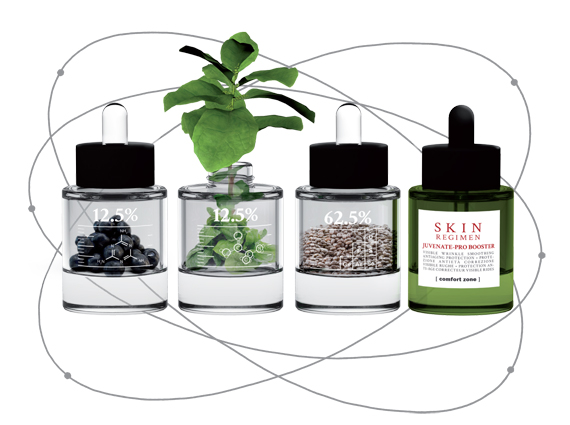 —-
M·A·C Veluxe Pearlfusion Shadow
It's eye shadow innovation like you've never seen before. A versatile powder that brings out the pigment's pure and true colour. The result is a glamorous, creamy and lightweight hybrid offering two distinctive effects: applied wet for a super saturation of colour that glistens with metallic brilliance, or dry for sheer coverage with a soft, sparkling finish. Six palettes feature five complementary shades that glide on and blend beautifully for infinite day-to-night looks: Pinkluxe, Bleuluxe, Pastelluxe, Greenluxe, Smokeluxe and Brownluxe.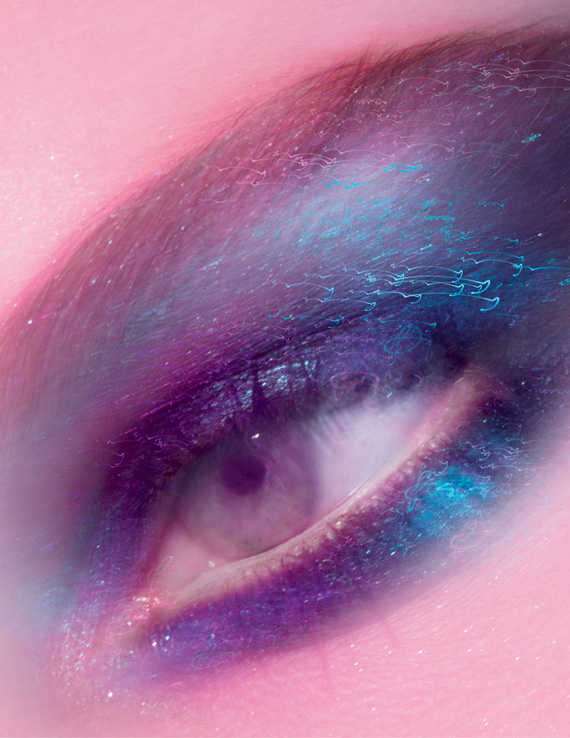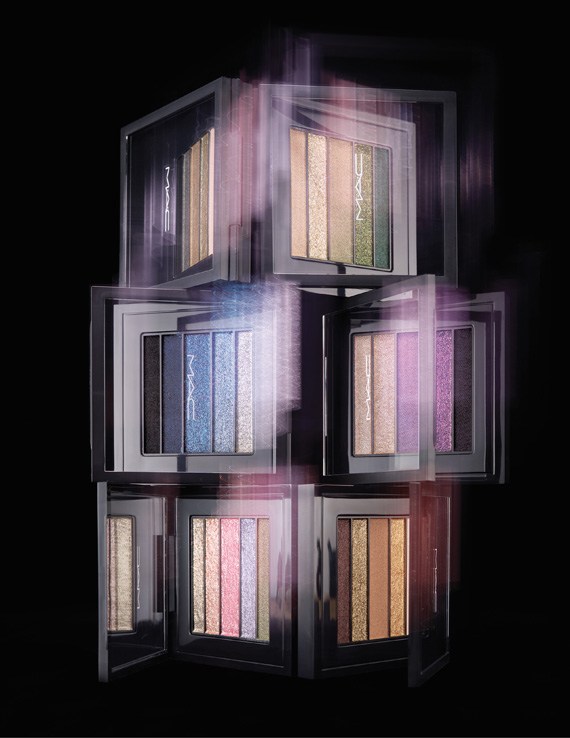 VELUXE PEARLFUSION SHADOW $40.00 US/$47.50 CDN
Pastelluxe
Greenluxe
Brownluxe
Smokeluxe
Pinkluxe
Bleuluxe


BRUSH $25.00 US/$30.00 CDN
275 Medium Angled Shading
—-
Oscar de la Renta – Something Blue Candle
Oscar de la Renta's first bridal fragrance Something Blue is now available in a timeless scented candle so you can enjoy this magical and unforgettable scent all throughout your home. Stephanotis, the signature note of Something Blue, is a beautifully fragrant flower grown in Mr. de la Renta's beloved country garden. Something Blue features notes of sparkling mandarin and linden blossom followed by a romantic heart of stephanotis, lily of the valley and a kiss of lychee, warming to an irresistibly sultry finish with notes of bourbon vanilla and white musk.
The perfect summer scent, Something Blue is a fragrance designed to make every woman, and home, feel and look beautiful.
Eau de Parfum Spray 3.4 oz / 100ml $115
Eau de Parfum Spray 1.7 oz / 50ml $85
Scented Candle 7.0 oz / 198g $65
Available at: Saks Fifth Avenue, saksfifthavenue.com, Oscar de la Renta boutiques, & oscardelarenta.com, Bloomingdales & Bloomingdales.com
—-
Murad Cleansing Oil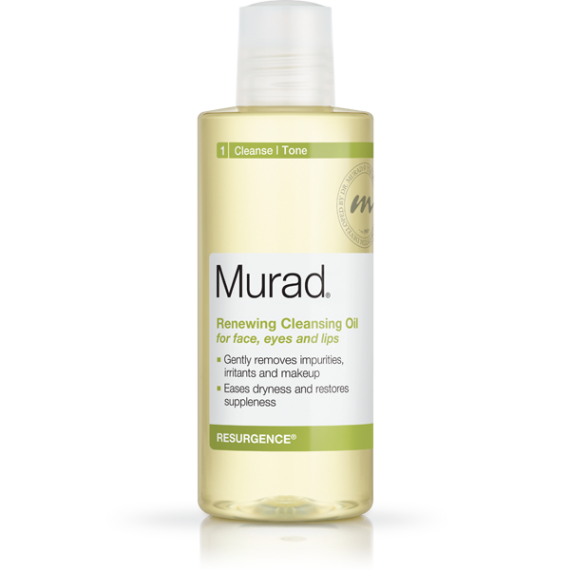 Murad's Renewing Cleansing Oil is a doctor developed, non-comedogenic cleanser that's formulated with a powerful blend of natural botanical oils to gently remove impurities, irritants and makeup, while delivering essential moisture to revitalize and restore dull, dry, lackluster skin.
How it works:
· Botanical blend of Grape Seed, Pomegranate Seed, Sunflower Seed Oils and Olive Fruit Extract cleanses and hydrates to help replenish skin's essential moisture
· Jojoba and Licorice help to improve dry, cracked skin
· Sweet Almond Oil provides the optimal level of moisture to soothe and soften the skin
Renewing Cleansing Oil for face, eyes and lips (6.0 FL. OZ., $32.00) is available on Murad.com, at Sephora, Ulta and leading salon and spa locations nationwide.
—-
In The Mood
In The Mood launches 3 new shades of color-changing nail polish just in time for summer. The color changes based on body temperture but the coolest thing is that the nail tips are quite often different temperature from the nail beds resulting in multi-hued mani. Each bottle retails for $8, shop it at themoodpolish.com.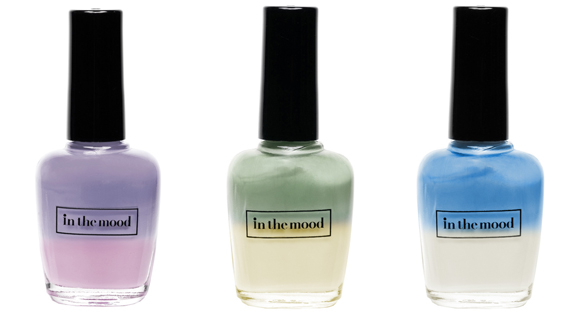 —-
Orly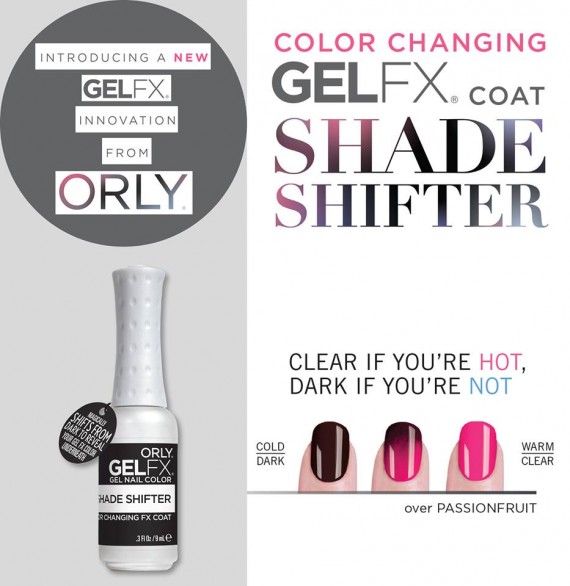 Shade Shifter is the new color-changing coat from ORLY available in salons only. How does it work? Apply two coats of Shade Shifter over any of the ORLY Gel FX shades and wait to be amazed. If you're warm, the Shade Shifter becomes clear, revealing the Gel FX color underneath. If you're cool, the Shade Shifter formulas works exclusively with the ORLY Gel FX formula to transform the manicure to a darker hue.

The Mash Up collection includes a mix of hyper-brights and high-attitude hues that blur the line between energetic and outrageous. Please let us know if you are interested in hi-res images or additional information on this collection.
—-
Nicole by OPI
Nicole by OPI launches its Tink collection, featuring six new limited edition shades inspired by everyone's favorite fairy, Tinker Bell, including a brilliant glitter gloss and vibrant shades of tangerine, coral, fuchsia, pink and lime green.
This limited edition collection will be available July 1, 2013 for $7.99 each at select Walgreens locations nationwide.

How Fairy Nice of You! – This sweet pixie pink gives me wings.
Tink's in the Pink – This happy fuchsia makes me, well…happy!
Sweet on Pete – This lime green is the "key" to Pete's heart!
Fairy Fairy Quite Contrary – Not, it's NOT orange…it's tangerine. So there!
Half Charming / Half Alarming – This coral is perfect when you're feeling unpredictable.
Pixie Glitter – This clear gloss is sprinkled with tiny rainbows.
$90.0 BUY IT NOW 9hr 30mins

$20.0 BUY IT NOW 14hr 19mins

$50.59 BUY IT NOW 14hr 45mins

$15.0 0 bids 16hr 47mins

$300.0 BUY IT NOW 17hr 52mins

$21.99 BUY IT NOW 1hr 21mins

$52.71 BUY IT NOW 4hr 7mins

$91.54 BUY IT NOW 6hr 26mins
disclaimer
Categories: beauty
Tags: beautyin the moodmac cosmeticsmakeupmuradnail polishnicole by opiorlyskin regimen