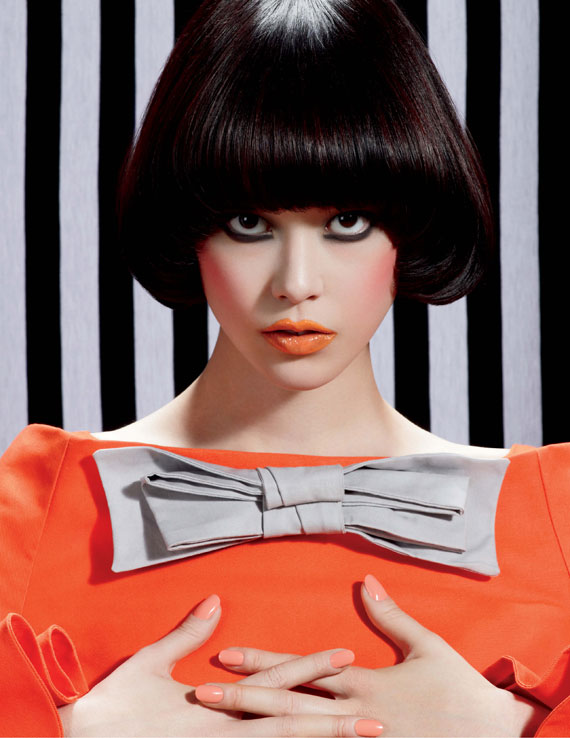 Time for a beauty roundup, lots of new beauty products I'd like to try or introduce to you guys! We all love trying new products right? In this roundup you'll read about the latest from Dolce & Gabbana, MAC Cosmetics, essie, Kiehl's and Salon Perfect. Take your pick and see what works best for you.
More info after the jump…
MAC All About Orange
If you love orange, then this is your collection. MAC launches a new collection, All About Orange, for all your orange dreams. The collection will be available online May 30th, and in stores in from June 6, 2013 through July 22, 2013.
Orange. Its vibrant energy and modern edge ignites fashion and beauty big time in Korea, Asia and the world. It's one of the new global super shades that pops with sizzle and cool sophistication. M·A·C loves a colour with international impact and has translated the trend into a makeup collection for face, lips and nails. From Nail Lacquer in Sweet Pop to sizzling Tangerine Dream Lipstick – it's an homage to orange.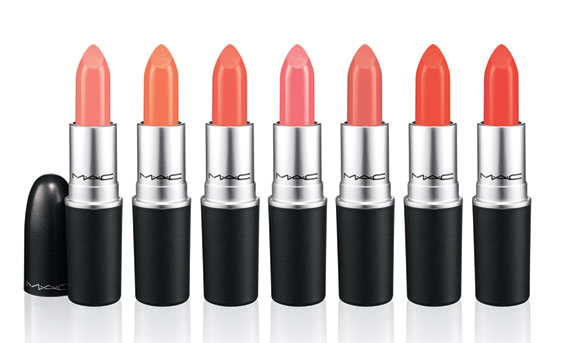 Lipstick $15.00 US/$18.00 CDN
Razzledazzler light cream peach (lustre)
Sweet & Sour soft peach cream (cremesheen)
Tangerine Dream warm orange cream (lustre)
Flamingo light milky bright coral (lustre)
Sushi Kiss mid-tone coral cream (satin)
Tart & Trendy bright neutral orange cream (lustre)
Neon Orange bright clean orange (amplified)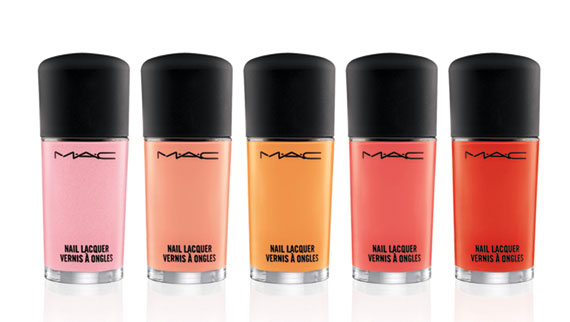 Nail Lacquer $16.00 US/$19.00 CDN
Ke Ai soft pink frost (frost)
Sweet Pop peach cream (cream)
Fiestaware mid-tone orange coral (cream)
Morange bright cream orange (cream)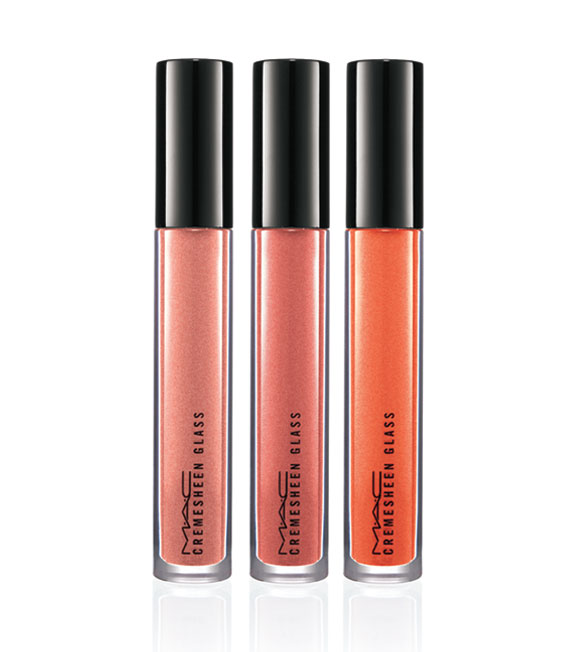 Cremesheen Glass $20.00 US/$23.00 CDN
Double Happiness frosted light nude (cremesheen)
Imperial Light frosted light peach (cremesheen)
Rising Sun frosted bright orange (cremesheen)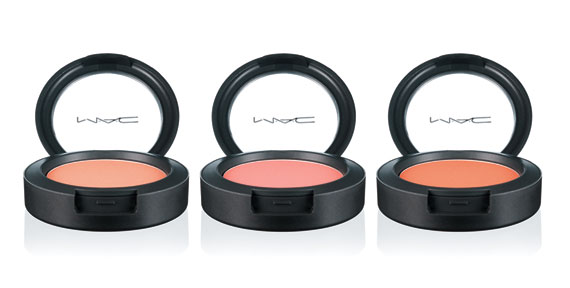 Powder Blush $21.00 US/$25.00 CDN
Honey Jasmine soft warm coral (satin)
Royal Sunset soft cool peach (satin)
Immortal Flower bright peach (satin)

Eye Shadow X 4 $40.00 US/$47.50 CDN
Rainy Season
Arctic Grey frosted mid-tone gray (lustre)
Courtly Grey matte cool gray (matte)
Typographic asphalt black (matte)
Rainy Season light warm gray frost (satin)
—-
Dolce & Gabbana Perfect Matte Liquid Foundation and Perfect Matte Concealer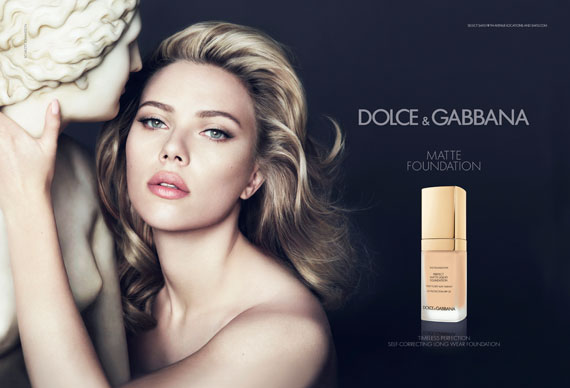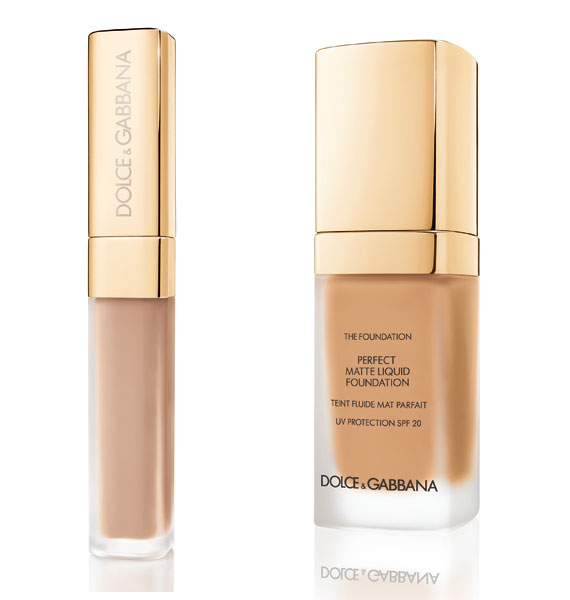 Everyone wants flawless skin and to help women achieve that, Dolce & Gabbana launched two new products: Perfect Matte Liquid Foundation and Perfect Matte Concealer. The breakthrough formula features the innovative Matte Adapt Complex that self-corrects signs of imperfections to uphold an impeccable complexion. The special formula with SPF 20 stays perfect all day long.
The spectrum of Perfect Matte Liquid Foundation's 15 pale to dark shades offers a soft, natural looking matte coverage with long-lasting benefits. Perfect Matte Concealer comes in 6 shades to cover every skin tone and seamlessly complement the foundation.
For the ad campaign, photographers Mert & Marcus capture the classic beauty of Scarlett Johansson. Poised with bare shoulders, she embraces a neoclassic sculpture. Her complexion as flawless as the artwork she's touching; her impeccable skin radiates with timeless perfection.
Perfect Matte Liquid Foundation and Perfect Matte Concealer are available exclusively at select Saks Fifth Avenue locations, SaksFifthAvenue.com and Sephora.com.
—-
Kiehl's Skin Rescuer Stress-Minimizing Daily Hydrator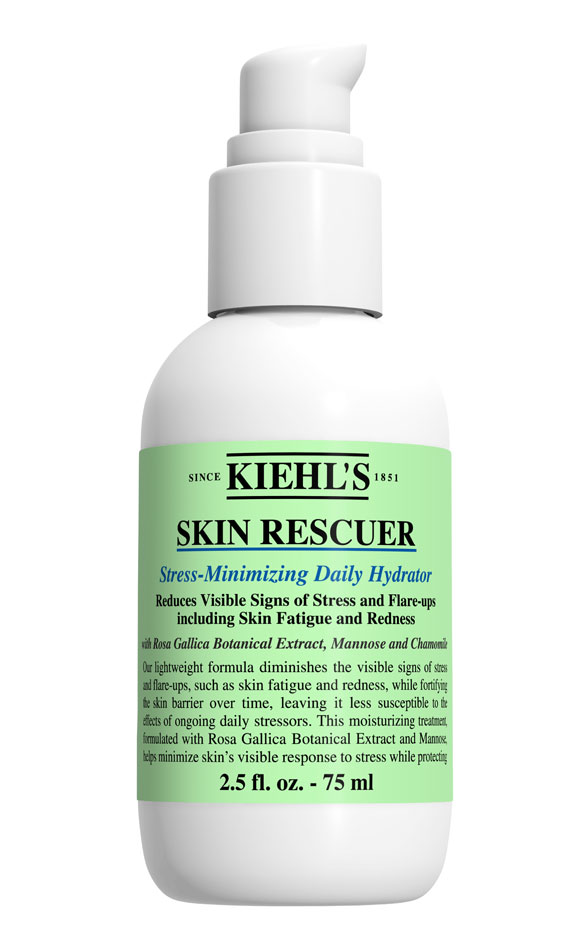 According to Cynthia Ackrill, MD and Fellow of The American Institute of Stress, "Stress is responsible for 70-90% of doctors' visits—it contributes to and can even mimic all serious diseases. Its effects are particularly harsh on the skin, causing premature aging and advancing the symptoms of every common skin condition from sensitive skin, to eczema and psoriasis, rosacea, and chronic dry skin."
As I mentioned before I love Kiehl's products and think they're really effective, they introduced a new product, Kiehl's Skin Rescuer Stress-Minimizing Daily Hydrator recently and it sounds pretty promising. Utilizing highly efficient ingredients Mannose and Rosa Gallica, this facial formula helps address and reduce skin's visible response to stress. Kiehl's Skin Rescuer actively works to minimize the visible signs of stress with key ingredients that limit the release of stress signals and promote a healthy, strong skin barrier. This result is that skin becomes less vulnerable to the signs of stress.
Available at kiehls.com for $40.
—-
Kiehl's Skin Tone Correcting & Beautifying BB Cream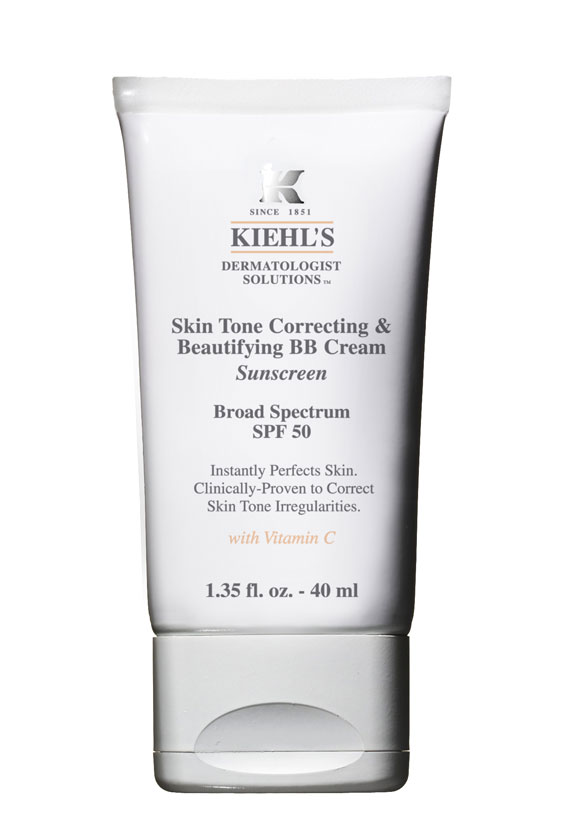 Kiehl's just launched a BB Cream! Available in four shades of Skin Tone Correcting & Beautifying BB Cream, now available on Kiehls.com and will be available at Kiehl's stores June 1st.
In a beauty market saturated with BB formulas, Kiehl's drew on its historic skincare expertise to address one major concern: skin tone correction. Kiehl's formulation is a true BB cream, one that conceals imperfections while providing continuous treatment that helps reduce skin discoloration.
Kiehl's Skin Tone Correcting & Beautifying BB Cream offers lightweight, yet buildable coverage, developed with amino acid-coated natural mineral pigments. Their formula conceals imperfections while working to correct skin discolorations reduces the appearance of pores and fine lines while providing all-day hydration and broad-spectrum SPF 50 protection. The formula is available in: Fair, Fair/Light, Light, and Medium. Kiehl's Skin Tone Correcting & Beautifying BB Cream is $37.
—-
essie Summer 2013 Collection
essie launches a new Summer collection "inspired by breezy chiffon cover-ups and cashmere pastel evening looks, these six shades make the perfect wardrobe for any journey." This collection made for women in a sunshine state of mind (raises hand!), loe the fun and bright colors.
Shades include: Naughty Nautical (teal), The More The Merrier (lime green), Sunday Funday (tangerine), Full Steam Ahead (lilac), The Girls Are Out (fuchsia) and Rock The Boat (periwinkle blue).
The collection will be available in June 2013 and retails for $8/bottle.
—-
Salon Perfect Neon Collision for Summer 2013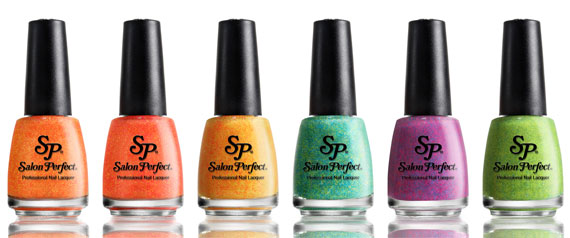 Summer is here and let the bright colors on your nails reflect the weather! Salon Perfect launches a new collection called Neon Collison. The collection feature neon matte fine glitter in a clear base of six eye-catching shades that offer complete coverage in 2-3 coats. Or give nails a blast of nail art by using any Salon Perfect Neon Collision shade as a one-coat layering polish, or blend two shades to create an easy ombré look.
The Salon Perfect Neon Collision collection includes: Bang (Orange and yellow), Exploded (Reddish orange and yellow), Jolt (Yellow and orange), Kaboom (Turquoise and yellow), Shocked (Hot pink and turquoise) and Zapped (Yellow and turquoise).
The Salon Perfect Neon Collision will launch in June exclusively at Walmart stores nationwide as part of a limited edition promotional display. Individual shades will retail for $3.98.
$55.39 BUY IT NOW 1hr 47mins

$38.99 BUY IT NOW 3hr 9mins

$60.95 BUY IT NOW 8hr 34mins

$49.99 BUY IT NOW 12hr 24mins

$22.99 BUY IT NOW 13hr 8mins

$99.77 BUY IT NOW 16hr 27mins

$36.95 BUY IT NOW 2hr 28mins

$40.0 BUY IT NOW 12hr 32mins
disclaimer
Categories: beauty
Tags: beautydolce & gabbanaessiekiehlsmac cosmeticsmakeupnail polishsalon perfect