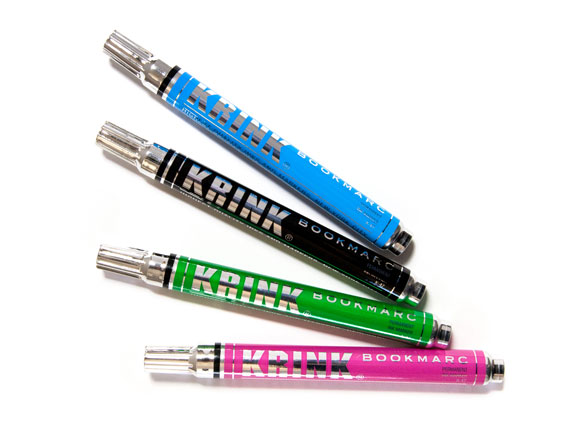 Marc Jacob's Bookmarc and Krink partnered on a selection of the highest quality markers and paint pens. Consisting of 3 products in an array of colors, this capsule collection is exclusively available at marcjacobs.com and Bookmarc boutiques worldwide. The collection features the K-60 Paint Marker ($14), K-12 Paint Marker ($9) and K-47 Permanent Ink Marker ($8). Pretty cool!
K-60 Paint Marker $14.00
Available in 6 colors, the classic K-60 paint marker employs a squeezable body to give you incredible flow control. This innovative and best-selling marker uses a broad, round tip to provide consistent coverage for large areas.
K-12 Paint Marker $9.00
The K-12 comes in a compact body style that makes it a perfect fit for your pocket. Designed with a small, metal ballpoint, this marker is ideal for creating fine lines and small details. The K-12 is available in 3 colors.
K-47 Permanent Ink Marker $8.00
The K-47's durable, fine-point tip delivers striking color in smooth, even strokes and its valve-action nib allows for efficient use and effectively controls the ink's flow. The K-47 is available in 4 colors.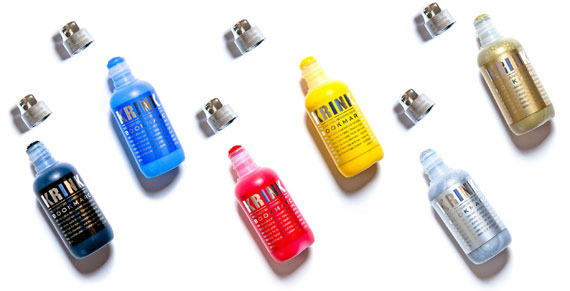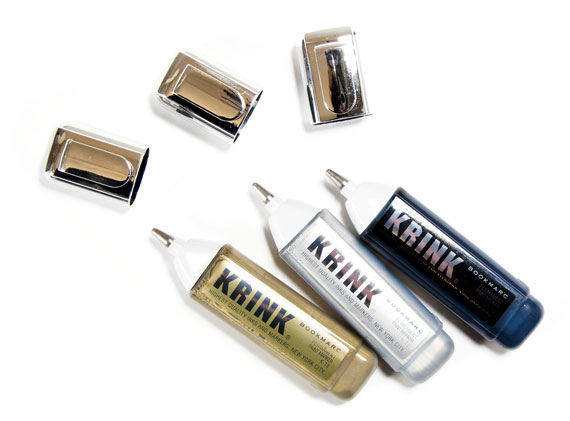 Categories: art/design fashion