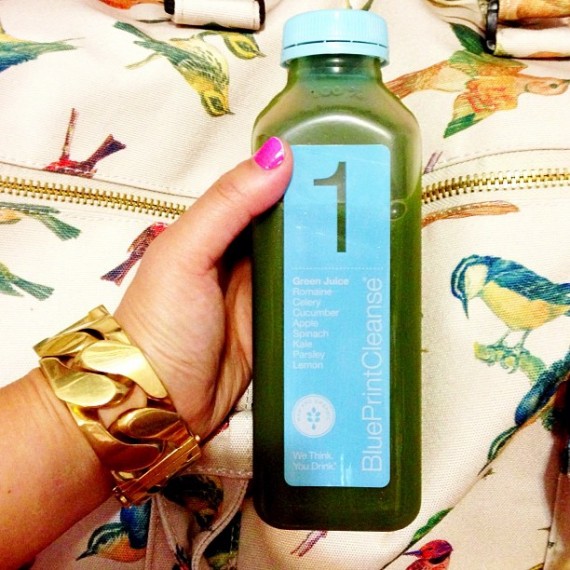 I've been thinking about doing a juice cleanse forever but never thought I'd survive on just juice so I put that thought away until I came back from my long trip from Asia. After traveling for a long period and eating out and going out late everyday I felt bloated and fatigue from all the bad food I ate. Last month I finally decided to try a 3-day cleanse with BluePrintCleanse to help my body detoxify and purify itself. The juices are all 100% USDA certified organic fresh fruit and vegetable juices hydraulically pressed, so you get the good stuff
Since it was my first time on a juice cleanse, I went with BluePrintCleanse's beginners cleanse, Renovation. Ordering the juices were easy, placed an order online with the date I want to start and the package was delivered the day/night before (depending on the time frame you choose). I actually didn't really follow the directions and didn't prepare before my cleanse, the day before I still ate my meals as usual. For me, it didn't effect me at all but that varies with everyone.
Read more after the jump…
The first day came and I was quite nervous, I made up a schedule to drink the juices every 2 hours, it was actually easier than thinking of what to eat for lunch and dinner. Follow the numbers on the juices and you're good (no cheating!). I have to be honest, drinking juice #1 (green juice) was a bit brutal, as I don't eat anything raw (not even salads) so the flavor was hard to swallow. I sucked it up and gulped the entire bottle in one sitting. I was really full, not a surprise since it was a 16 fl oz bottle of liquid. Around 2 hours after my first juice I still wasn't hungry and also did not crave any snacks or food (which in my opinion was a good thing) but I knew I had to drink it to be on schedule for the rest of the day. Juice #2 (p.a.m.) was pretty good, it was easy to drink. Drank juice #2 with no problems but after the second juice, I started to pee frequently, it was the kind that you couldn't really hold. It was intense but I think it's a good thing to rid all the toxins in my body. After juice #2 I was feeling pretty good, didn't have any cravings and I was really surprised I wasn't hungry and I had a boost of energy. My friend was on a juice cleanse at the same time as me but she told me she was hungry most of the time, so everyone's body is different. When juice #3 came along I was dreading it because it was green juice again, drank about half the bottle and I was full already, drank until 90% was gone and left the rest. I asked BP customer service they said that's ok if you can't finish the entire bottle but drink most of it. The peeing was still frequent, lucky I was at the office all day.
Half the day has gone by and I've already drank three juices, I was feeling good and not one bit hungry or had any cravings. It's a good thing because I snack too much when I'm at the office. Then on to juice #4 (spicy lemonade), it's my favorite out of the six, I can seriously drink that all day long! Another 2 hours passed and it was time for juice #5 (c.a.b.), carrot/apple/beet, not my favorite drink but it was tolerable. Again, couldn't finish this drink since I was really full to begin with. Anyone that tried juice cleanses feel the same as me? Never hungry and can't drink the full 16 fl oz? When 8pm came along it was time for my last juice, #6 (cashew milk), it's double the calories and had cashew bits in the juice. The juice felt a bit weird at first gulp because of the cashew bits but got easier when I used a straw. After 15 minutes, I had to pee a few times before the urges went away. Luckily I didn't have to pee when I went to bed, no waking up for the bathroom and I definitely felt like I had a better sleep. Day one was complete and I felt good and proud of myself! There was no urges to snack or wanting to chew on something, and I loved that I had a boost of energy levels and a good night sleep.
Day 2 and 3, was pretty much the same routine and feeling but what was different was my friends asked me to go out for dinner and the movies. I brought my 3 juices with me in my BP cooler bag with ice packs to keep them cold. I thought I'd be in trouble when I see people eat in front of me, to be honest there was no temptations at all. I drank my juice while they ate their soup dumplings. I felt good and proud of myself for not cheating. One mistake I made was drinking a juice before a 2 hour movie, it was near impossible to hold in my pee within those 2 hours, so be sure not to do that if you're on the cleanse (lol)!
Overall, throughout the three days I made sure to drink lots of water and kept hydrated since I was peeing quite frequently. I felt like I had less bloating and puffiness, slept better and had more energy. After the cleanse, I felt really good and was surprised I stuck through it and it was definitely easier than I expected. Days after the cleanse, I ate less and had a more healthy diet, I felt like my stomach shrink and I got full faster and did not have snacking urges which was one of my main problems. I challenged myself and succeeded! I don't think I'd want to do a juice cleanse for more than three days but I'd most likely try level 2 (Foundation) in the near future.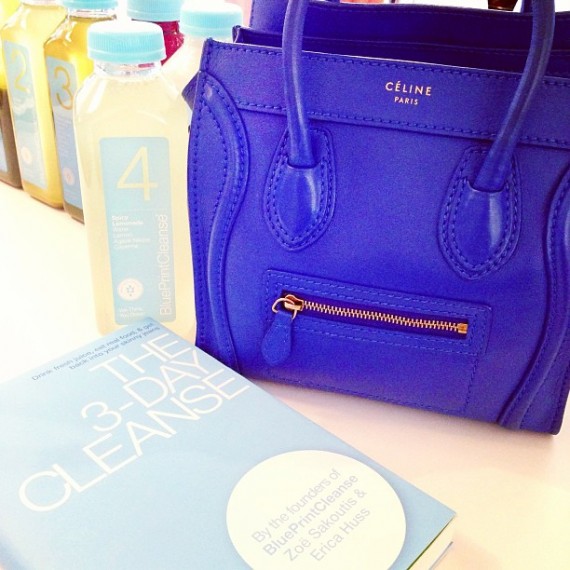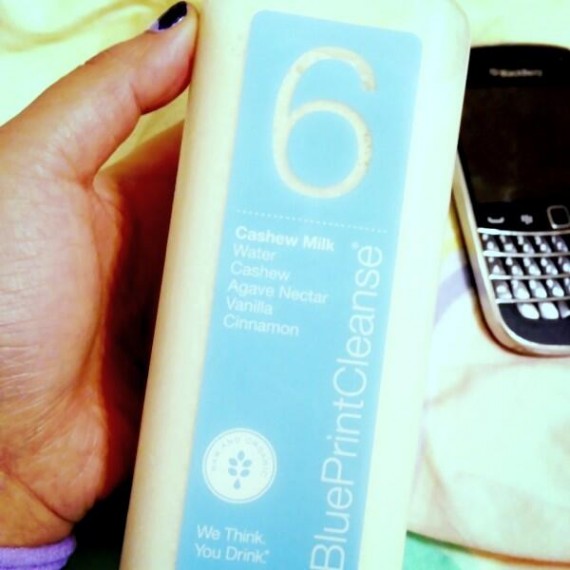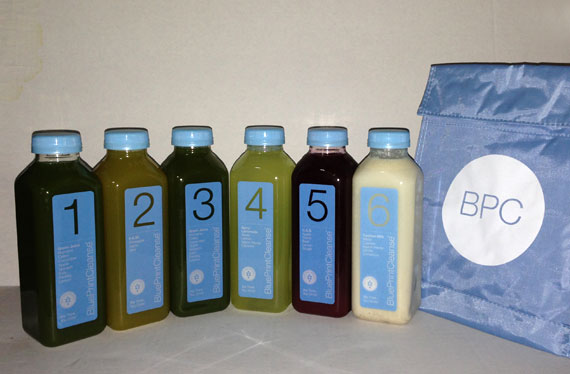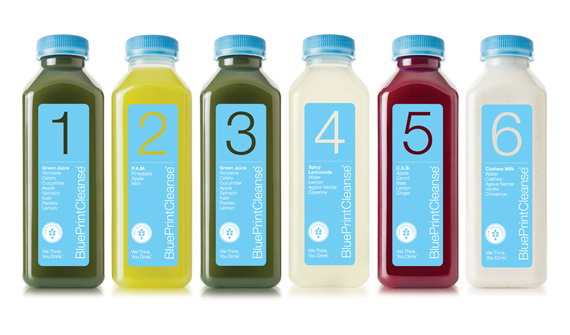 Renovation Cleanse:
The Renovation Cleanse fills you up with six delicious juices per day—a combination of creamy cashew nut milk with vanilla and cinnamon, combination fruit juices like pineapple & mint, refreshing lemonades with agave nectar and nourishing green juices.
Caution: The Renovation Cleanse has been referred to as "a gateway cleanse," as it may encourage you to experiment with the next two levels of the BluePrintCleanse. This "Class-A" cleanse will leave you addicted to feeling amazing and wanting more.

This cleanse is designed for the absolute beginner—the "I'll have my martini with a side of steak, please" type—and for that we applaud you. Typically the renovating type is one who could stand to lose a few pounds, or perhaps a few more than a few. You like to indulge, sometimes in excess—a few extra drinks here, a few extra smokes there, but hey, who's counting? Maybe you have a family history of health issues. Point is you're a real person, who is about to feel real results.

Cleanse Levels:
Renovation: The beginners cleanse. If you are new to juicing, you can easily start here and work your way up.
Foundation: A great middle of the road option for those who like to work hard and play hard.
Excavation:  A deeper dig for the for the extra conscious, experienced cleanser.
Categories: beauty