If you follow me on Instagram or Twitter, you already know that I did a shoot with G by GUESS a few weeks ago for their summer collection. I was super excited to work with the team on this project, got to Yotel to get pampered and ready for the video shoot early in the morning. I wish I had a personal hair stylist and makeup artist with me daily, it's the best feeling not having to get ready in the morning. Loves it!!
The shoot was about me styling one key summer piece from the G by GUESS summer collection into two looks that go from day to night. The white dip-dye skinny jeans immediately caught my eye as the color transition is quite interesting and it's such a good staple for summer! The first look I styled was what I would wear for daytime shopping and the second look is a fun night out with my boyfriend.
Some of my favorite picks from the G by GUESS summer collection are the Trespasser Denim Jacket (love the subtle floral-print against the denim), Janie Faux-Leather Jacket (this vegan leather jacket can be worn from day to night, goes with everything), Statice Print-Back Sweater Tank (the racerback sweater tank seems normal in the front but the back is an all-over floral print which is super cute), Callia Mixed-Media Top (this top features mixed fabrics with an asymmetrical design which makes the black top more interesting), Sunglasses with Rhinestone G (a gurl can never have too many pairs of sunglasses, right?) and the Havana Sandal (love the cork-inspired platform wedge with a pop of neon pink, perfect to wear with skinnies). Cute stuff right?!
Stay tuned for next week's video where you can see all the details. Can't wait! Also stay tuned for the 15% off code to shop the G by GUESS site, I'll be posting it next week!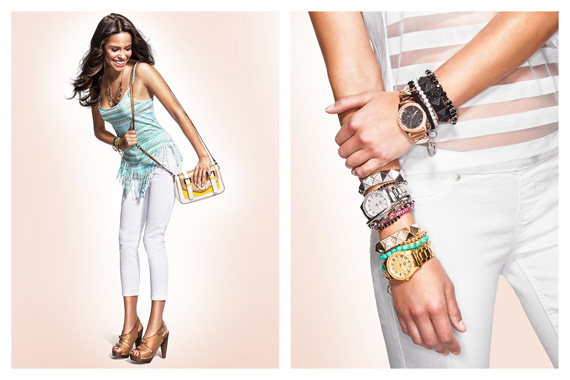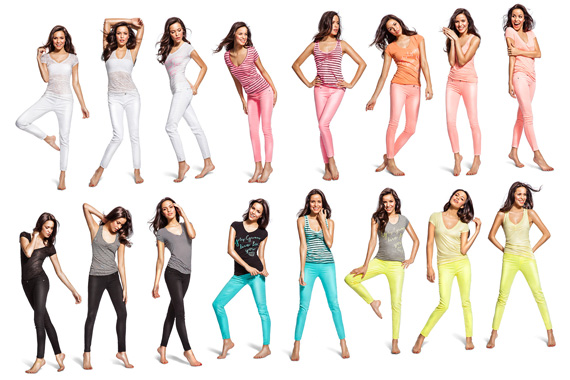 Disclosure: This post is sponsored by G by GUESS and Style Coalition
Categories: denim fashion outfits