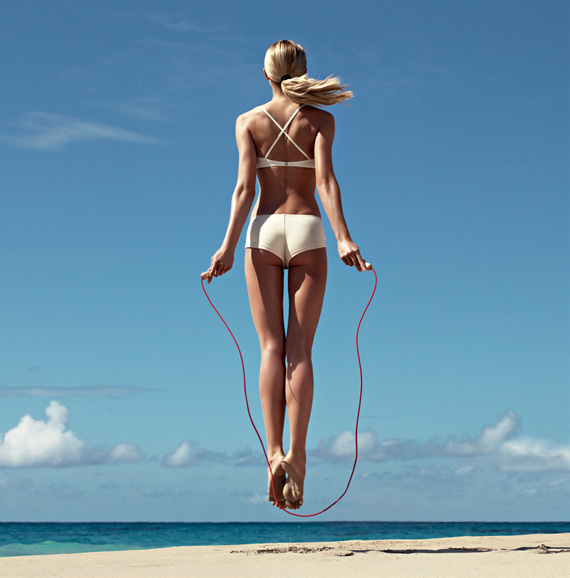 To celebrate the launch of Clarins' new Body Lift Total Cellulite Control, Clarins and Barry's Bootcamp are giving women the at-home tools they need to look and feel their best. Together, they have developed a series of unique video tutorials available on Clarins YouTube Channel that combine simple, fat-burning exercises developed by International Celebrity Fitness Expert, Joey Gonzales, with the application of Clarins new Body Lift Cellulite Control – the first product of its kind to both prevent and correct cellulite.
The goal is to help women feel confident and fabulous in time for Memorial Day, with the ease of a program available right on a computer, tablet or smartphone. The first video will be available on Monday, April 29th, with subsequent videos on each Monday for the following three weeks in May.
Summer is just around the corner and I'm sure a lot of you guys, me included, are trying to get fit for that bikini bod. Definitely will be checking these videos out and the Body Lift Total Cellulite Control sounds promising!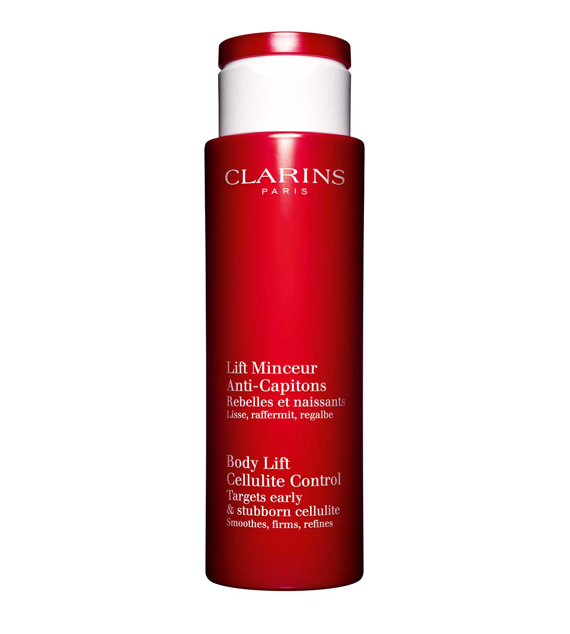 Body Lift Cellulite Control – Prevents & corrects the appearance of cellulite
Clarins breaks the vicious cellulite cycle with the first slimming treatment that prevents and corrects cellulite at every level. Body Lift Cellulite Control traps fatty tissue, stimulates circulation and thus encourages the elimination of excess water and lipids. It slows down the multiplication of fat cells to prevent the formation of new cellulite and reduces the volume of existing fat cells so cellulite is minimized.
The Innovation
• Prevents the appearance of new cellulite – slows down the multiplication of fat cells
• Corrects existing cellulite – slows the process of storing fatty acids to reduce the appearance of cellulite
• Improves skin firmness – stimulates collagen production
• Reshapes, lifts and tones skin
• Hydrates and softens skin
$6.99 BUY IT NOW 0hr 10mins

$23.94 BUY IT NOW 0hr 10mins

$35.0 BUY IT NOW 0hr 10mins

$36.55 BUY IT NOW 0hr 12mins

$20.0 BUY IT NOW 0hr 13mins

$72.99 BUY IT NOW 0hr 19mins

$10.99 BUY IT NOW 0hr 21mins

$24.9 BUY IT NOW 0hr 23mins
disclaimer
$6.99 BUY IT NOW 0hr 10mins

$23.94 BUY IT NOW 0hr 10mins

$35.0 BUY IT NOW 0hr 10mins

$36.55 BUY IT NOW 0hr 12mins

$20.0 BUY IT NOW 0hr 13mins

$72.99 BUY IT NOW 0hr 19mins

$10.99 BUY IT NOW 0hr 21mins

$24.9 BUY IT NOW 0hr 23mins
disclaimer
Categories: beauty