I'm sure by now you know I'm obsessed with eyewear, I have countless pairs and am always adding new and unique ones to my collection. I'm pretty sure some of you have heard of Bangkok-borned eyewear and jewellery designer Moo Piyasombatkul before since Lady Gaga, Rita Ora, Fan Bing Bing, are fans of her sunglasses. While I was in Hong Kong, I met up with my friend Marissa from The Collectives and she brought me a pair of Moo's Baroque Eyes and I was immediately smitten. The porcelain "brows" is unique and creates a special facial expression, and depending on the wearer it can be dramatic or subtle. Really chic and stylish!
Baroque Eyes was inspired by "new antique" concept by Marcel Wanders, an interior designer. The aim for Moo's eyewear collection is to create something unique and memorable with sophisticated sensibility. Porcelain was used because of its purity of white and it's also fragile, which is representing luxury, clean and delicacy.
Definitely worth checking out, love it! Moo's Eyewear is currently available through personal orders on her Facebook page, Farfetch.com, Sunglasscurator.com and The Collectives in Hong Kong.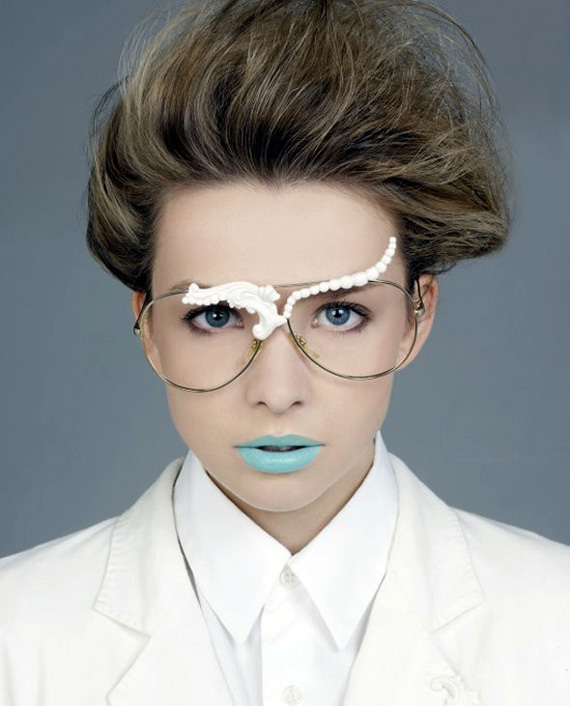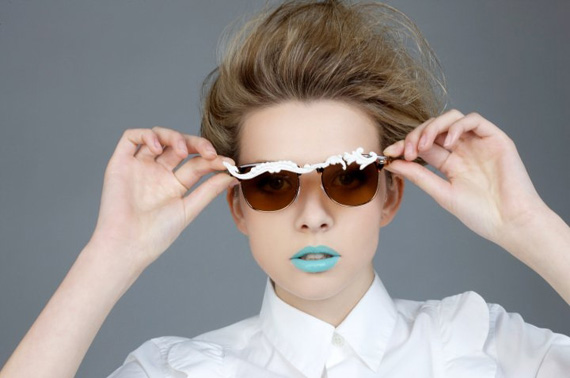 Categories: fashion sunglasses