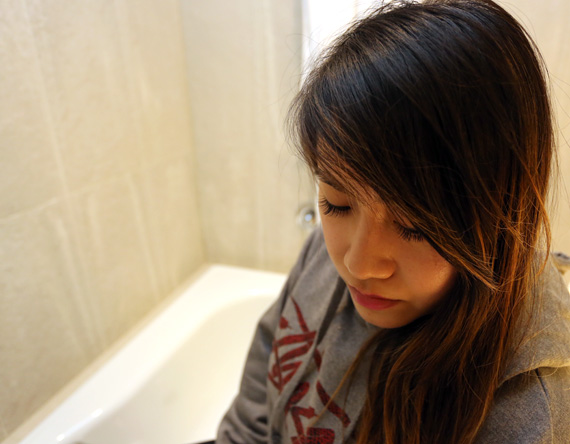 So I've been addicted to getting eyelash extensions for awhile now and while I'm in Hong Kong, Browhaus HK invited me in to get a Lash in Bloom treatment. I'm very picky with who does my eyelash extensions because I've heard many horror stories from my friends in NYC and Hong Kong but since I've been going to Browhaus in New York, I knew I would be in good hands at the Hong Kong location. All their therapists gets the same training in Singapore so I knew what I was going to get.
The individual synthetic lashes are attached to your real lashes one by one to give you a fuller, longer, more durable lashes. You can choose the length and how curly you want it (I believe there's 2-3 curl levels) and it takes about 1-2 hours to apply. You can go for the more dramatic look or go for an everyday natural look. These false eyelash extensions typically lasts 2-4 weeks depending on each person and can be tuned-up anytime you feel you need them.
I love getting up in the morning and not having to apply mascara, once I wake up I'm ready to go saves me so much time when I have eyelash extensions on. I'm not sure if I can live without them now, I wish my lashes are naturally that thick, curly and long! A bit high maintenance but definitely worth it. If you haven't tried it, definitely give it a try! I love mine!
Browhaus Hong Kong
G/F, 17 Lyndhurst Terrace
Central, Hong Kong
Tel: +852 28450886