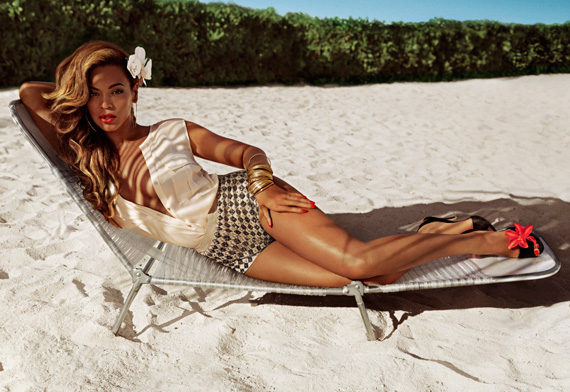 Photos courtesy of H&M
How amazing does Beyoncé look in H&M's new summer 2013 ad campaign? Beyoncé will appear in television and print ads featuring pieces from the H&M summer collection. The print and outdoor billboards introduce "Beyoncé as Mrs. Carter in H&M", the idea that all women can be all things: strong, vulnerable, sensual, maternal, fun, flirtatious. The campaign images were shot in Nassau in the Bahamas by photographers Inez van Lamsweerde and Vinoodh Matadin, while the commercial was directed by Jonas Åkerlund. The commercial highlights the opposing nature of the four basic elements and will be available to view online in its entirety, with edited versions for TV. The commercial also features a new song from Beyoncé, Standing On The Sun, which will be available worldwide online and hm.com beginning May.
"I've always liked H&M's focus on fun and affordable fashion. I really loved the concept we collaborated on to explore the different emotions of women represented by the four elements – fire, water, earth and wind. It was a beautiful shoot on a tropical island. It felt more like making a video than a commercial," says Beyoncé.
The summer campaign features swimwear and beachwear pieces as well as a tie-dye bikini from this summer's H&M for Water collection. 25% of sales from the H&M for Water collection will be donated to H&M for WaterAid. The clothing will be available beginning May in H&M stores worldwide and online.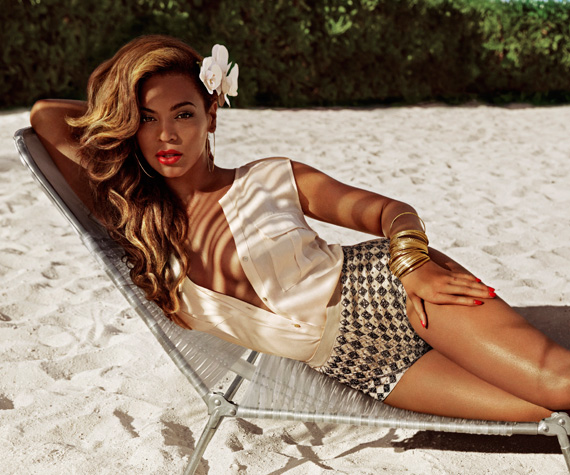 $59.9 BUY IT NOW 1hr 8mins

$11.5 BUY IT NOW 5hr 12mins

$19.99 BUY IT NOW 8hr 34mins

$24.99 BUY IT NOW 8hr 45mins

$59.99 BUY IT NOW 9hr 8mins

$29.99 BUY IT NOW 9hr 18mins

$29.99 BUY IT NOW 9hr 28mins

$40.0 BUY IT NOW 10hr 29mins
disclaimer
Categories: celebrities fashion h&m