Today G-Star announces the new Spring/Summer 2013 ad campaign: The Art of RAW. The campaign captures the G-Star fascination with the many facets of RAW in unexpected combinations, as seen in the Skeleton Dog art object within the campaign and the artist collaboration with electronic dance music producer Skrillex. The Skeleton Dog is so cool, so need one for display. And my dog def needs that denim piece in his wardrobe!
The G-Star Spring/Summer 2013 campaign centerpiece is an animated video showcasing the denim manufacturing process. From cotton to yarn, from the dying process to weaving the warp and weft, each step is important in creating a qualitative denim fabric. The video supports the G-Star passion of this beautiful fabric and shows the exploration for new denim horizons. Super cool video, artfully done and the music by electronic dance music producer Skrillex is amazing. Check out the campaign after the jump…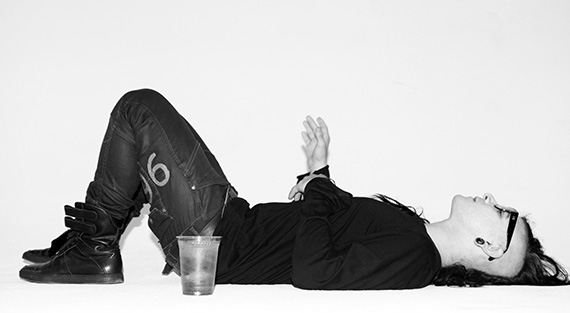 Accompanying the Art of RAW video is a custom created track created by electronic dance music producer Skrillex. He is a natural fit for the artist collaboration; RAW talent, self-made digital music pioneer and genuine fan of the G-Star Elwood denim. Currently Skrillex is packing stadiums with his signature sound, "a mixture of dubstep, electro-house and fidget," in the words of the producer. G-Star appreciates Skrillex as a RAW talent who has developed in a range of disciplines, from lead-singer, to solo artist, to producer with his own record label.
The video, ending with the G-Star signature Skeleton Dog, celebrates a passion for denim craftsmanship and its unlimited possibilities. Known for innovating 3D design in denim, G-Star and the brand's designers continually seek to pioneer new construction techniques, fabric treatments and denim creations through experimentation with the RAW Art Series, including the Skeleton Dog centerpiece. By looking outside and beyond the world of fashion, G-Star is able to uncover and apply new concepts within the medium of modern denim.