OMG love this new MAC Archie's Girls collection, love ARCHIE! The collection is super cute, love the artwork on the packaging too.
Betty and Veronica – the names alone are a vivid four-colour flashback to an era of sweet, comic book innocence. Their eternal love triangle, with all-American freckle-faced Archie, is legendary in its teen tension, tight sweaters and two-toned saddle shoe charm. Girl-next-door blonde Betty vs. vivacious, spoiled rich-girl, brunette Veronica, an epic rivalry, now in two contrasting M·A·C colour collections, packaged in exclusively designed cases.
The collection will be available online January 30, 2013, in NYC M·A·C Stores January 31, 2013 and all other locations February 7, 2013 to April 4, 2013. Can't wait to get my hands on it! Love.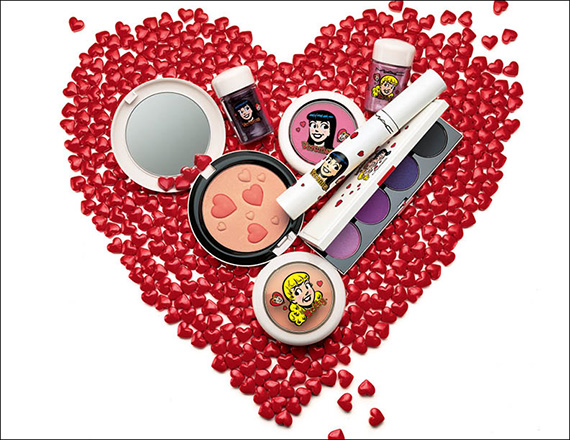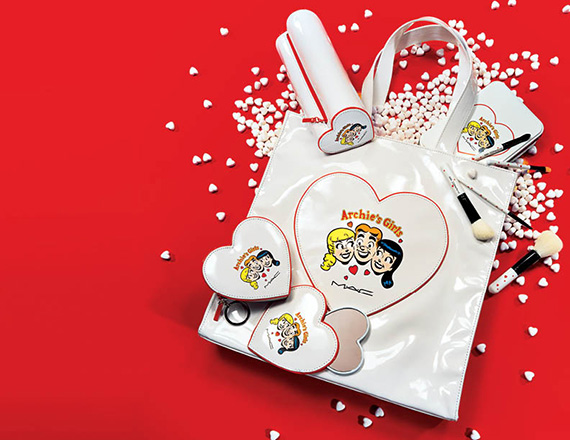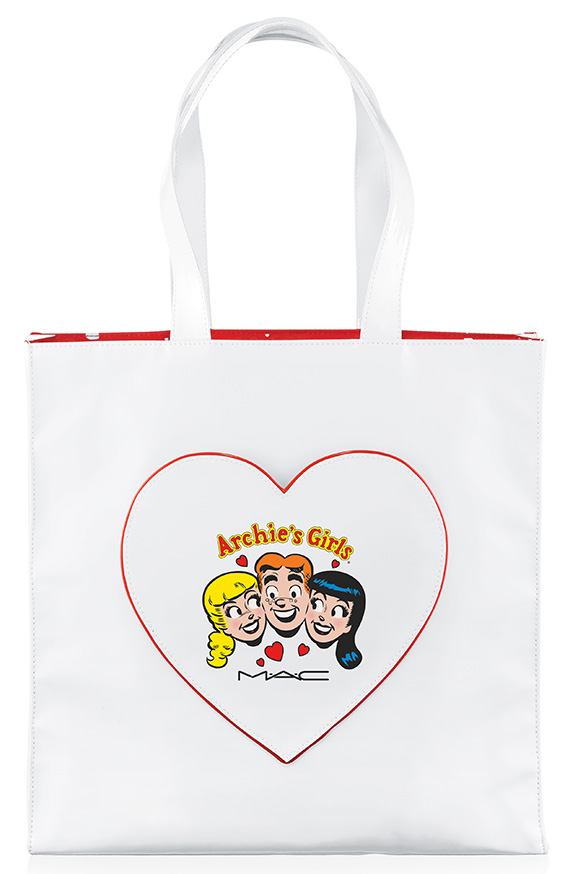 YOURS FOREVER TOTE (ONLINE ONLY) $49.50 US/$59.50 CDN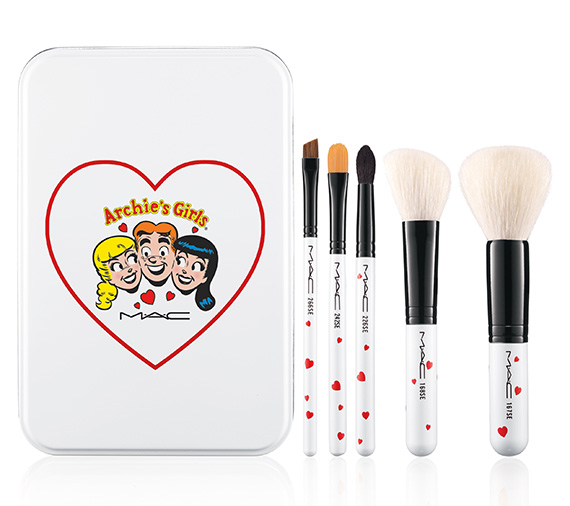 ARCHIE'S GIRLS BRUSH KIT $49.50 US/$59.50 CDN
266SE Small Angle Brush
226SE Small Tapered Blending Brush
242SE Shader Brush
168SE Large Angle Contour Brush
167SE Bronzer Brush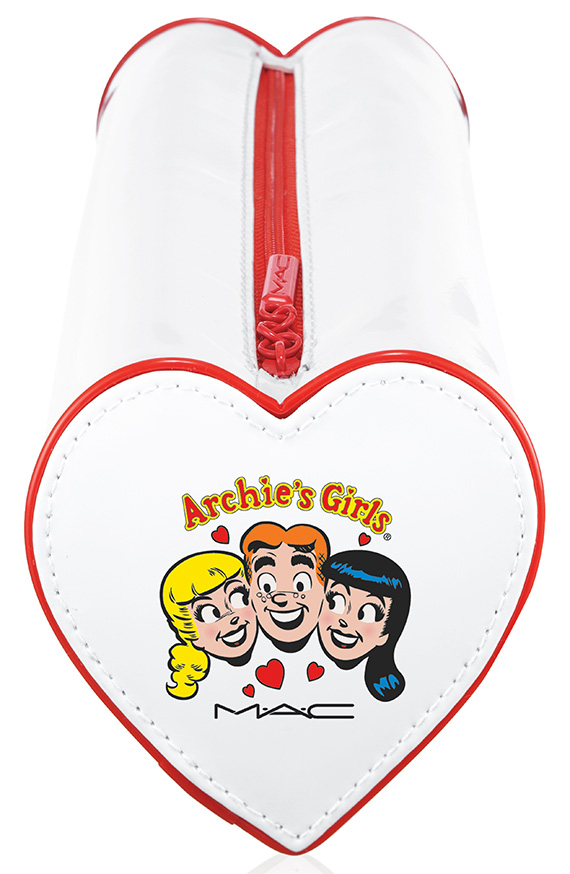 JUST A FLIRT MAKEUP BAG $38.00 US/$45.00 CDN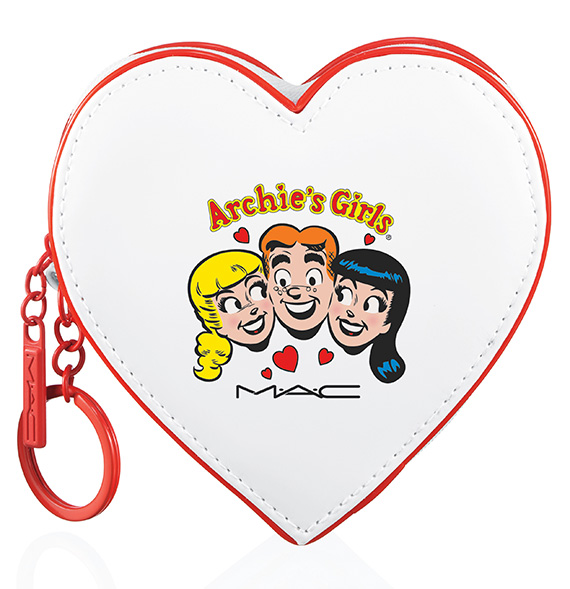 JINGLE JANGLE COIN PURSE $32.00 US/$38.50 CDN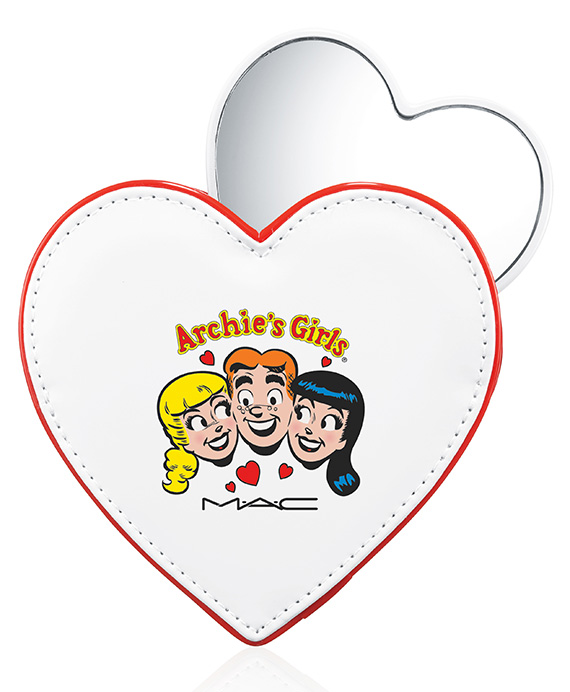 YOUNG HEARTS MIRROR (ONLINE ONLY) $25.00 US/$30.00 CDN

LIPSTICK $16.50 US/$20.00 CDN
Girl Next Door Vivid blue pink (lustre)
Betty Bright Light vibrant peach (satin)
Oh, Oh, Oh Sheer brown plum (lustre)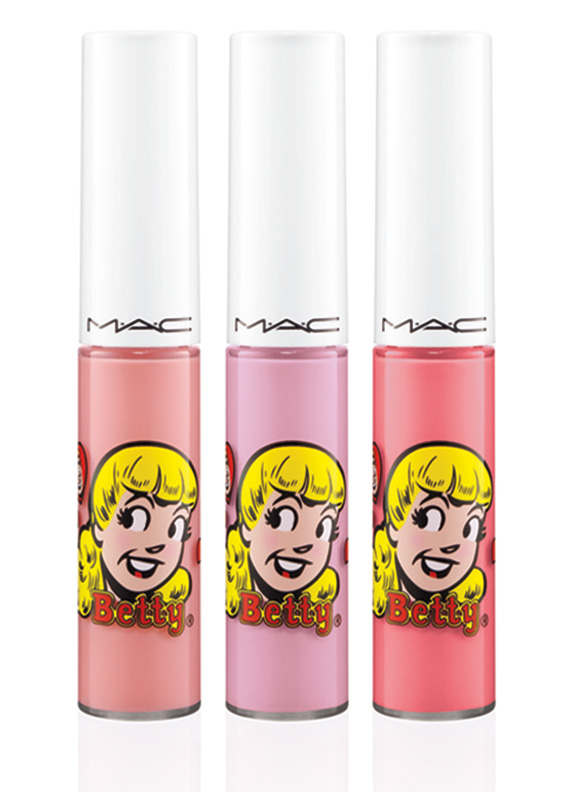 LIPGLASS $16.50 US/$20.00 CDN
Summer Sweetheart Light peach
Stay Sweet Light lavender pink
Kiss & Don't Tell Bright coral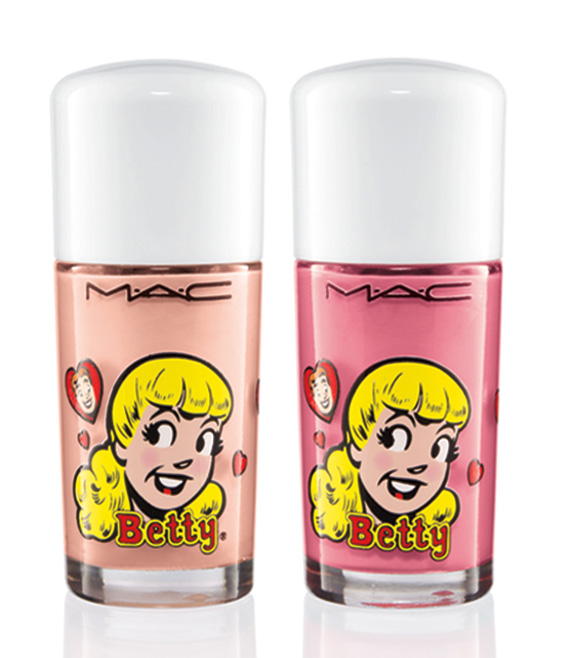 NAIL LACQUER $17.50 US/$21.00 CDN
Pep Pep Pep Light peach nude
Comic Cute Bright coral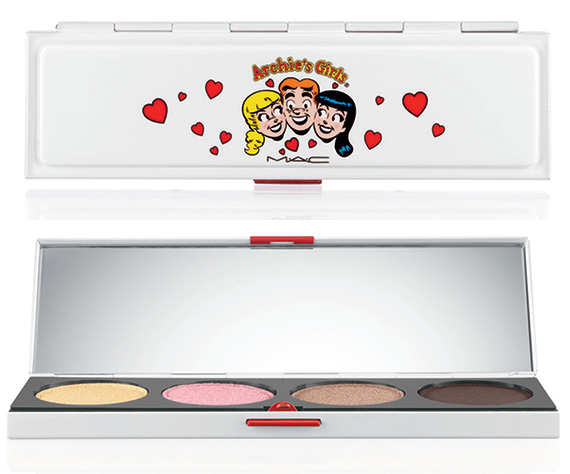 EYE SHADOW X4: CARAMEL SUNDAE $44.00 US/$52.00 CDN
Caramel Sundae Mid-tone warm tan (satin)
Cheryl Chic Light coral pink (frost)
Dreammaker Pale frosty yellow (frost)
Showstopper Dark, cool-toned brown (matte)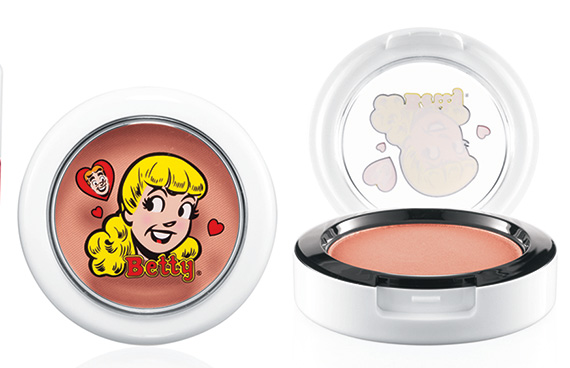 POWDER BLUSH $22.00 US/$26.00 CDN
Cream Soda Light neutral coral (satin)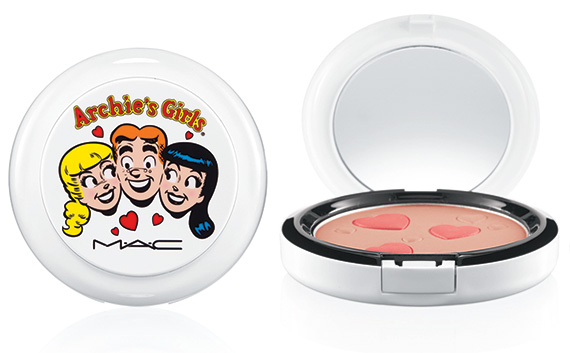 PEARLMATTE FACE POWDER $30.00 US/$35.00 CDN
Flatter Me Golden peach base
(Shell Pearl Beauty Powder) with coral hearts
(Foolish Me Powder Blush)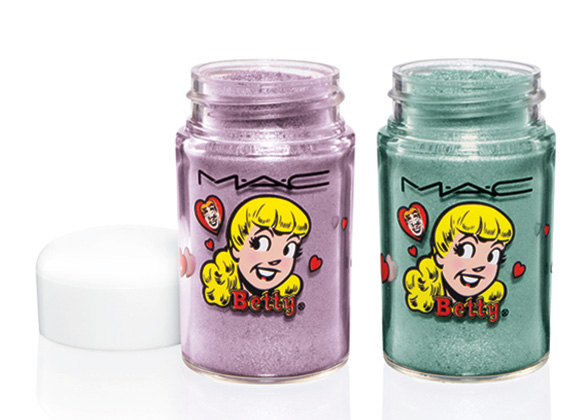 PIGMENT $23.00 US/$27.50 CDN
Cheers My Dear Light lavender (frost)
Lucky In Love Shimmering light blue green (frost)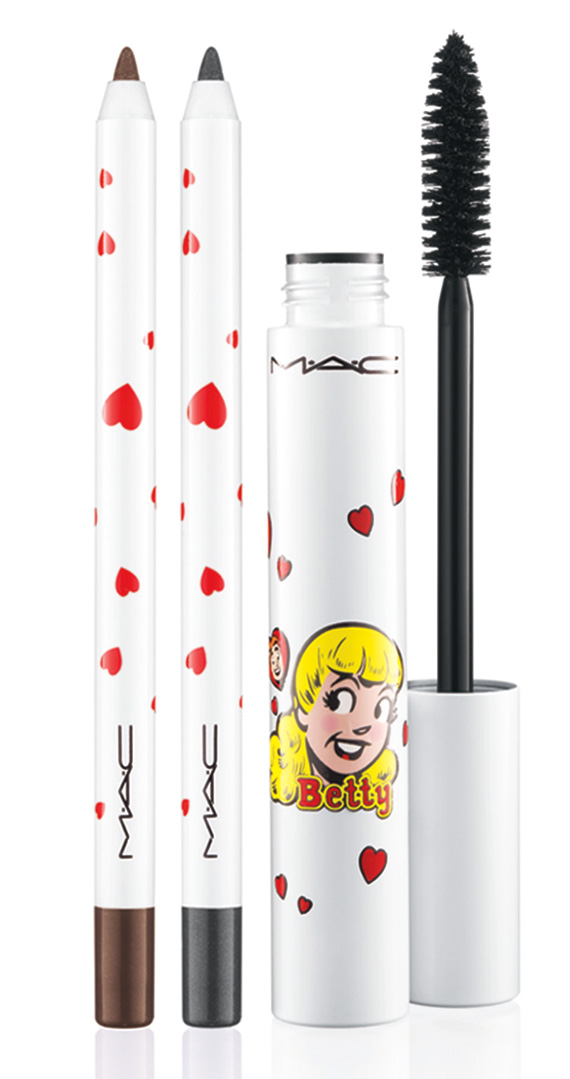 PEARLGLIDE INTENSE EYE LINER $16.50 US/$20.00 CDN
Lord It Up Bronze with pearl
Black Swan Black with gold pearl
OPULASH $17.50 US/$21.00 CDN
Optimum Black Saturated intense black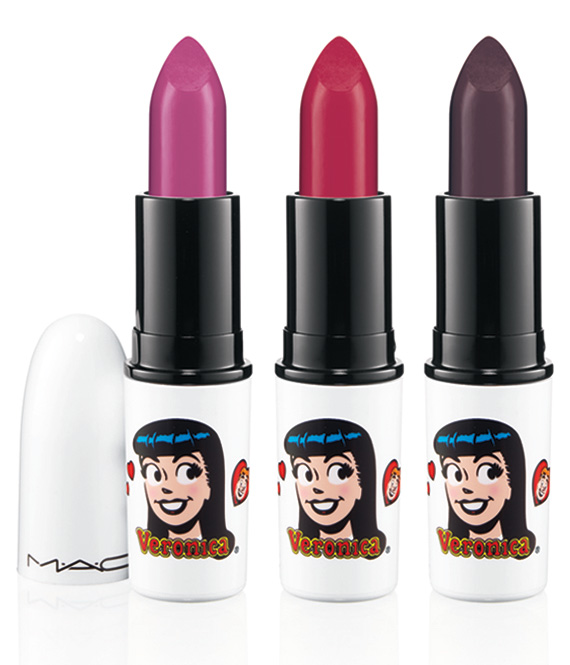 LIPSTICK $16.50 US/$20.00 CDN
Daddy's Little Girl Mid-tone pink violet (satin)
Ronnie Red Bright Red (matte)
Boyfriend Stealer Deep blackened plum (cremesheen)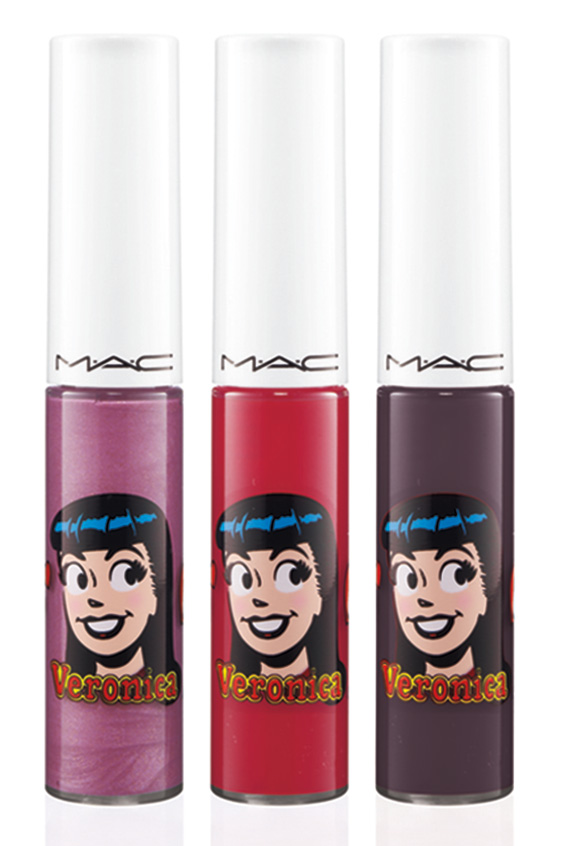 LIPGLASS $16.50 US/$20.00 CDN
Mall Madness Mid-tone pink violet
Strawberry Malt Bright red
Feelin' So Good Deep blackened plum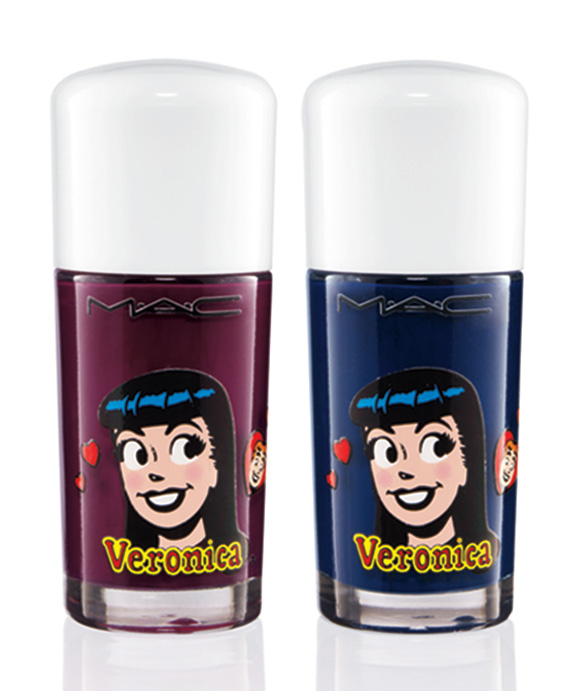 NAIL LACQUER $17.50 US/$21.00 CDN
Past Curfew Deep berry
Double Trouble Deep navy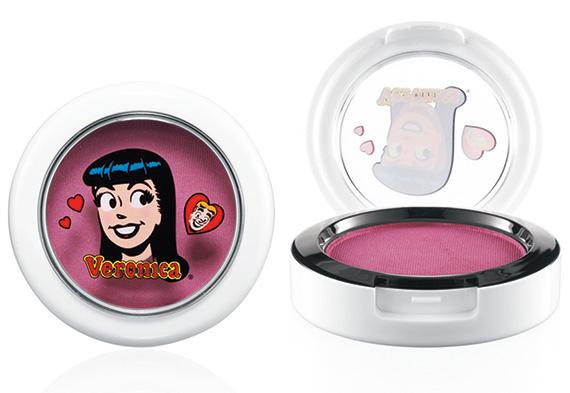 POWDER BLUSH $22.00 US/$26.00 CDN
Prom Princess Mid-tone violet pink (satin)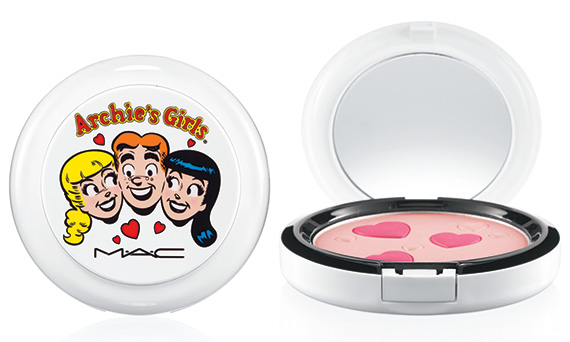 PEARLMATTE FACE POWDER $30.00 US/$35.00 CDN
Veronica's Blush Silvery pink base
(Frankly Scarlet Powder Blush) with deep pink hearts
(Play It Proper Beauty Powder)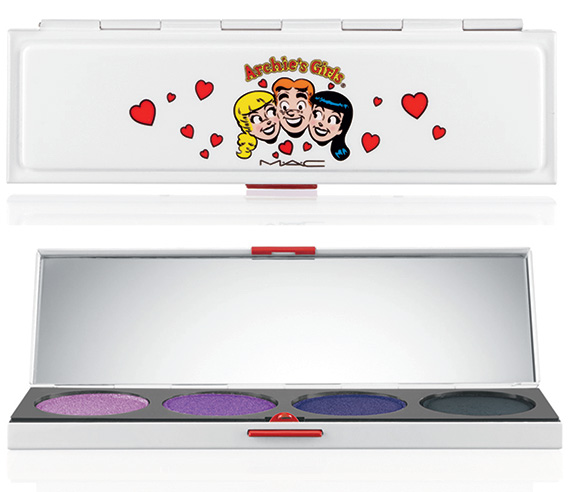 EYE SHADOW X4: SPOILED RICH $44.00 US/$52.00 CDN
Spoiled Rich Rich purple (frost)
Ron Ron Run Deep navy (satin)
Pin-Up Purple Mid-tone orchid (frost)
Gravel Charcoal (matte)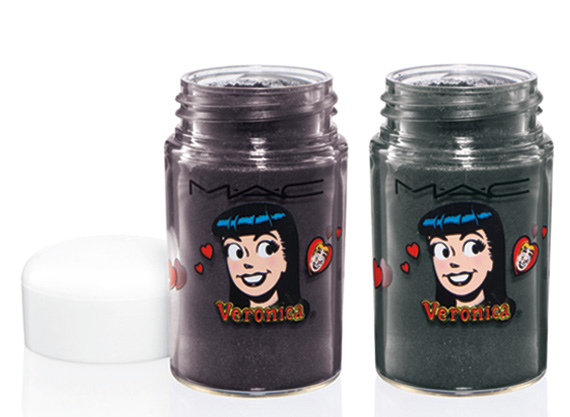 PIGMENT $23.00 US/$27.50 CDN
Black Poodle Blackened pink (frost)
Magic Spells Blackened teal (frost)

PEARLGLIDE INTENSE EYE LINER $16.50 US/$20.00 CDN
Petrol Blue Deep navy with pearl
Designer Purple Violet with pearl
OPULASH $17.50 US/$21.00 CDN
Bad, Bad, Black Saturated intense black with extra volumization
Categories: art/design beauty
Tags: archiemac cosmetics