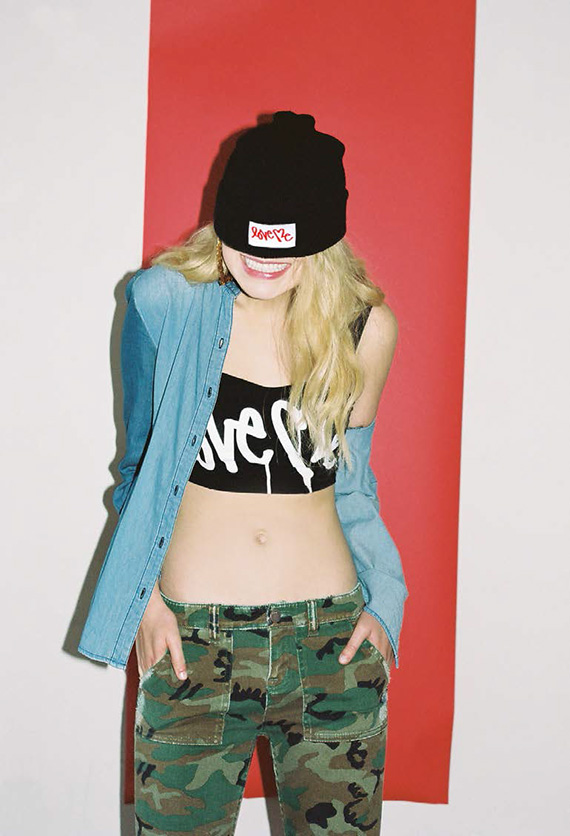 Who loves Curtis Kulig's work? I do! Found throughout the streets and rooftops of Los Angeles, New York, Paris and Tokyo, Love Me has become more than an honest expression, it is Kulig's most renowned symbol. Super excited about the Love Me by Curtis Kulig for Urban Outfitters collection.
The 30-piece product collaboration launching exclusively at Urban Outfitters and urbanoutfitters.com beginning January 28th, features a mix of athletic, 90's inspired attire and home accessories ranging from $19 for the Love Me beanie and $99 for the Love Me wall vinyl.
In addition to the much anticipated Love Me collection, Kulig will be curating House of Hearts, a Pop-Up Shop and Polaroid Show at Urban Outfitters Space 15Twenty in Los Angeles beginning February 1st- with a live performance by Sky Ferreira and DJ sets by Aska from ESP. The two week Pop-Up will run until February 15th featuring limited edition Love Me product, exclusive collaborations from Urban Outfitters and Vans, as well as one of a kind pieces from Kulig's favorite friends.