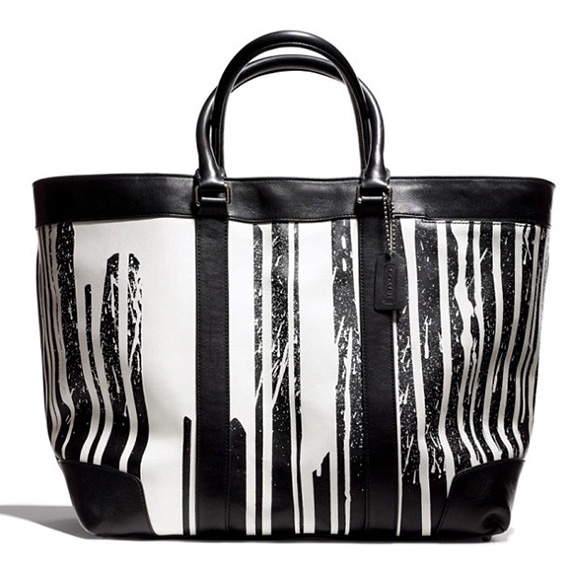 Photos courtesy of Coach
I personally really like Krink and love his work featuring his iconic drip aesthetic. A collaboration that I never envisioned but is so happy that is happening is the Coach collaboration with Krink. Krink is a street-art phenomenon based in Brooklyn, the brainchild of KR, a.k.a. Craig Costello.
According to the press release, the Coach Men's design team worked closely with Costello to make the Krink Collection as true to his artwork as possible. The drips were painstakingly reproduced through a special 30-step silk-screen process that captured their subtle nuances, depth, texture and richness. It was important to Costello that the spontaneous nature of his style be represented. Each item, bathed in a  ifferent color from the Krink palette, has a sense of motion from the combination of blurs, splatters and solid lines.
The Krink Collection will be featured in select Coach stores around the world and on Coach.com starting March 2013. I simply can't wait, so cool! This black and silver Krink Weekend Tote matches my Krink x Incase laptop case oh so perfectly, need! More photos after the jump…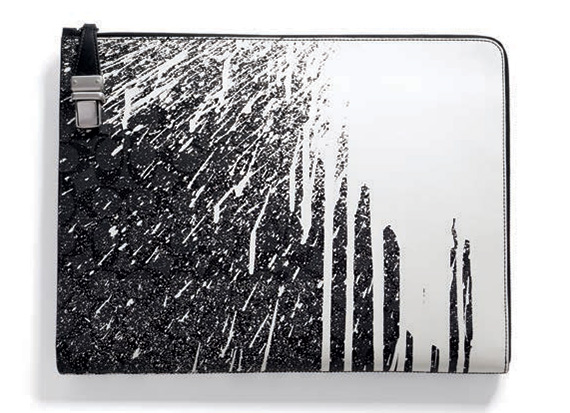 Krink Portfolio, $298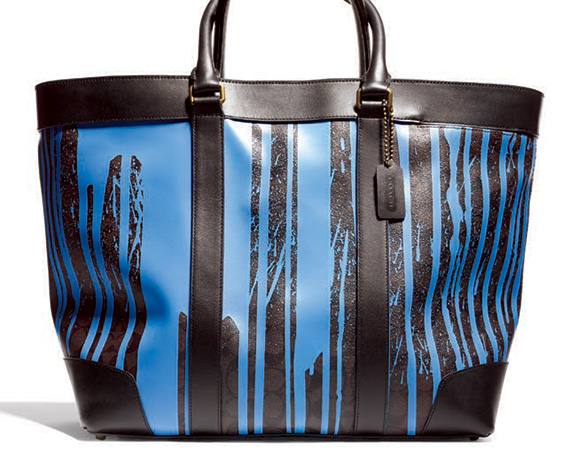 Krink Weekend Tote, $798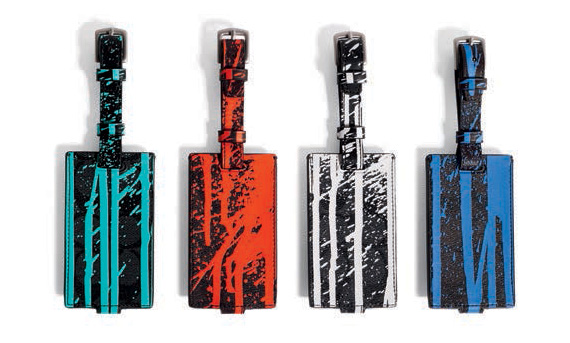 Krink Luggage Tag, $98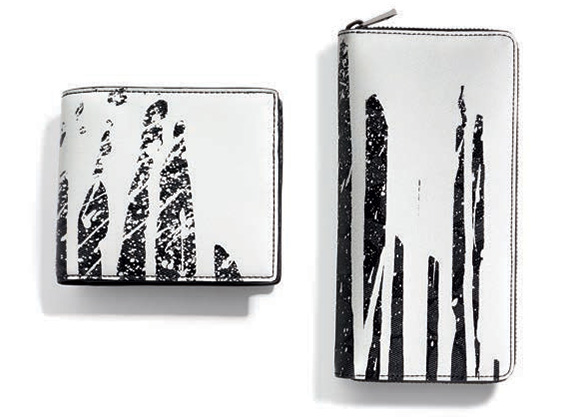 Krink Double Bill Fold Wallet, $168. Krink Accordion Wallet, $298.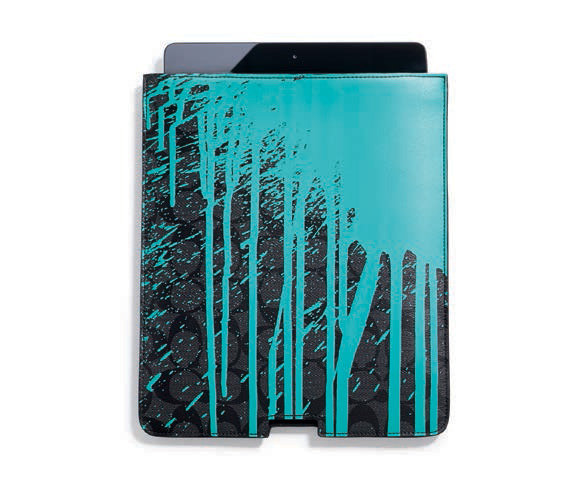 Krink iPad Sleeve, $228
Categories: art/design fashion handbags jewelry/accessories mens
Tags: coachcollaborationkrink