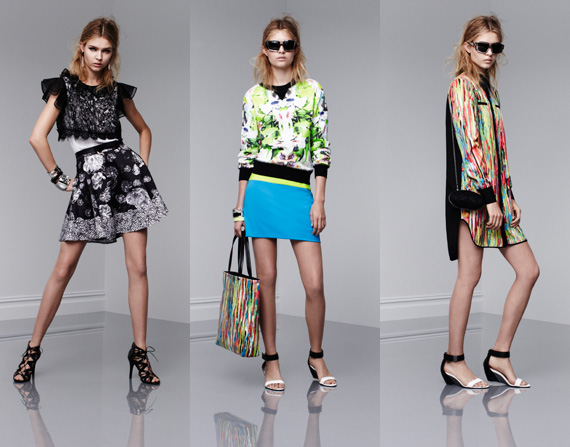 Photos courtesy of Target
Since the first look of the Prabal Gurung for Target collection I've been dying to see the full collection. Finally, here's the full lookbook including prices!
The Prabal Gurung for Target collection was inspired by a tender love story, offering women's apparel and accessories suitable for all occasions from the initial crush, to the first kiss, to everlasting love. Ranging in price from $19.99 to $199.99 for apparel and $12.99 to $39.99 for accessories and shoes, Prabal Gurung for Target will be available February 10, 2013 through March 23, 2013 at all Target stores and Target.com.
Looking good, I can't wait to get my hands on the collection! Do you like?

Look 1
Sleeveless blouse in First Date print, $26.99 Pleated skirt with lace in Sulfur Spring, $29.99 Lace miniaudiere in black, $34.99 Floral earrings in Dresden Blue, $14.99** Bangle in Nolita print/Sulfur Spring, $16.99 Bangle in First Date print/Dresden Blue, $16.99 Bangle in Calypso Coral print/black, $16.99 Wedge sandals in black/gray/white, $29.99** *Belt by Prabal Gurung **Target.com exclusive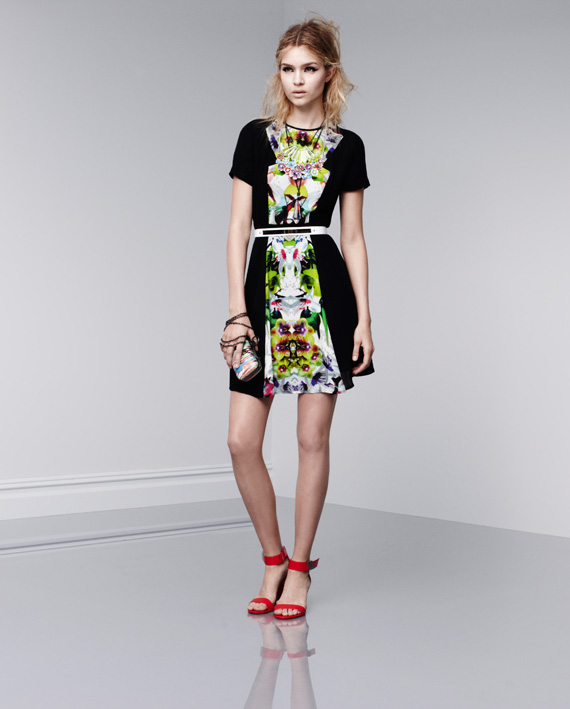 Look 2
Short-sleeve dress in First Date print/black, $39.99 Miniaudiere in Nolita print, $34.99 Floral necklace in multicolor, $39.99** Crystal teardrop pendant necklace in black, $19.99 Crystal teardrop necklace in black, $39.99 Wedge sandals in Apple Red, $29.99 *Belt by Prabal Gurung ** Target.com exclusive

Look 3
Sweatshirt in First Date print, $29.99 Pencil skirt in Dresden Blue/Sulfur Spring, $29.99 Tote in Nolita print, $39.99 Bangle in Nolita print/Sulfur Spring, $16.99 Bangle in First Date print/Dresden Blue, $16.99 Bangle in Calypso Coral print/black, $16.99 Wedge sandals in black/gray/white, $29.99** *Sunglasses by Prabal Gurung **Target.com exclusive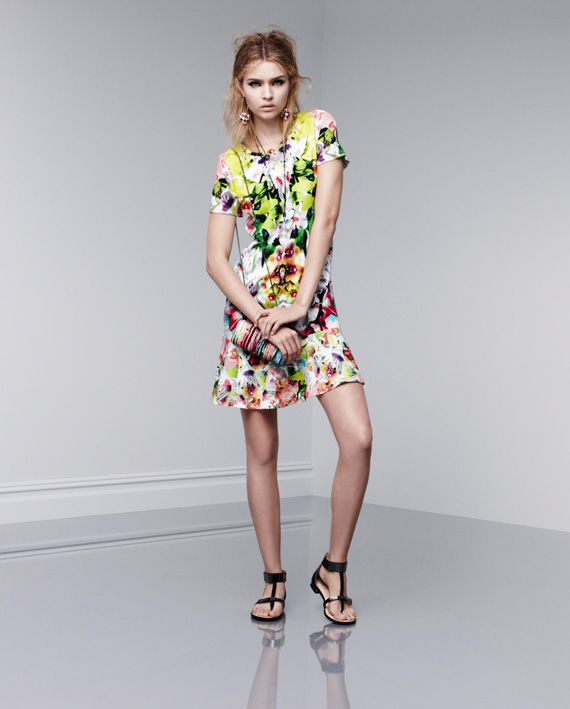 Look 4
Dress in First Date print, $34.99 Miniaudiere in Nolita print, $34.99 Floral earrings in Calypso Coral, $14.99** Crystal teardrop pendant necklace in black, $19.99 Crystal teardrop necklace in black, $39.99 Flat sandals in black, $29.99 **Target.com exclusive

Look 5
Leather jacket in Dresden Blue, $199.99 Sleeveless tee in First Date print, $26.99 Pleated skirt with lace in Nolita print, $29.99 Flat sandals in black, $29.99 *Belt by Prabal Gurung

Look 6
Shirtdress in Nolita print, $39.99 Lace miniaudiere in black, $34.99 Wedge sandals in black/gray/white, $29.99** *Sunglasses by Prabal Gurung **Target.com exclusive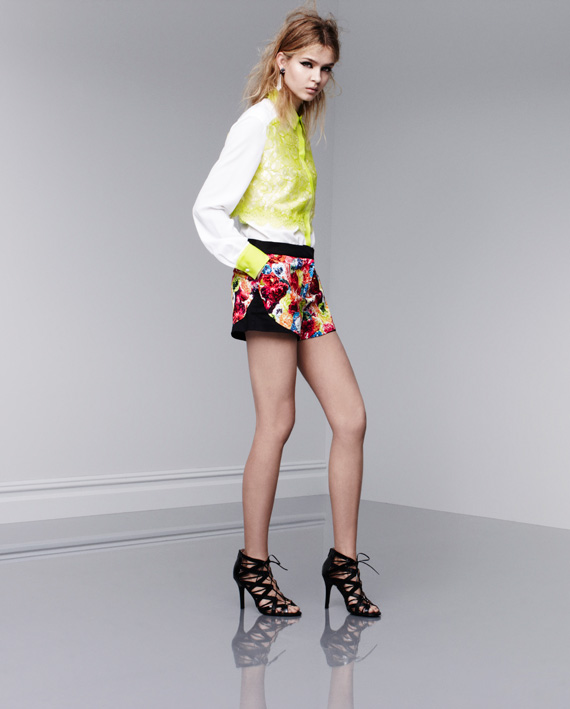 Look 7
Lace-front blouse in white/Sulfur Spring, $34.99** Shorts in Floral Crush print, $26.99 Crystal teardrop earrings in black, $16.99 Lace-up pumps in black, $39.99 **Target.com exclusive

Look 8
Ruffle dress in Sulfur Spring, $39.99 Lace miniaudiere in Sulfur Spring, $34.99 Lace-up pumps in Nolita print, $39.99** *Belt by Prabal Gurung **Target.com exclusive

Look 9
Blazer in Floral Crush print, $49.99 Long-sleeve tee in Floral Crush print, $19.99 Shorts in Floral Crush print, $26.99 Crystal teardrop pendant necklace in black, $19.99 Ankle-strap heels in black, $39.99** **Target.com Exclusive

Look 10
Dress in Floral Crush print, $49.99 Ankle strap heels in Sulfur Spring, $39.99 *Belt by Prabal Gurung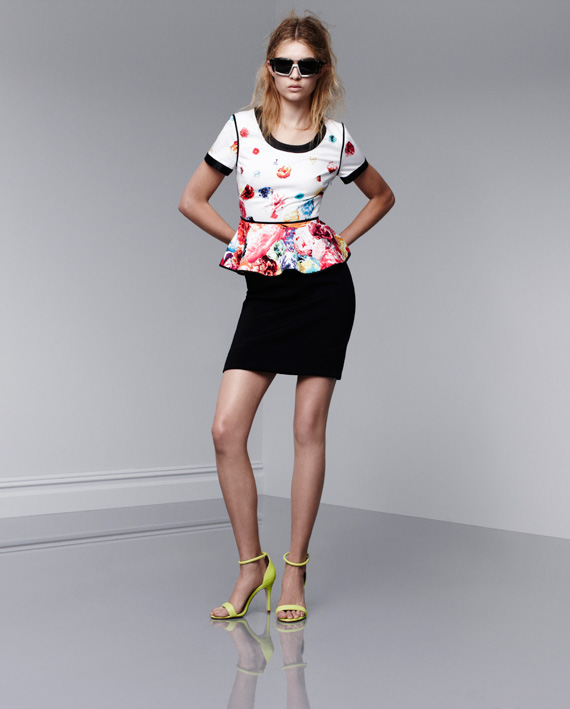 Look 11
Peplum shirt in Floral Crush print, $29.99 Ankle-strap heels in Sulfur Spring, $39.99 *Sunglasses and skirt by Prabal Gurung