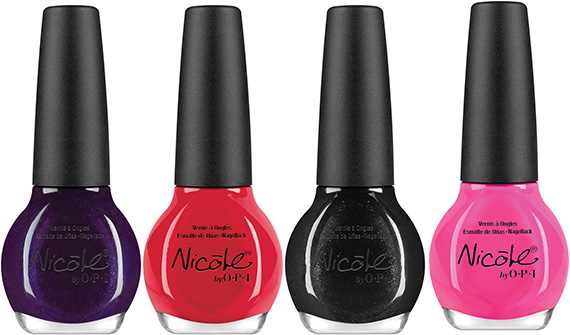 Nicole by OPI announces four new nail lacquer shades for 2013 including Plum to Your Senses!, Please Red-cycle, Totally in the Dark, and Still Into Pink. The collection features two crème shades of bright pink and rich red and two shimmering hues of deep plum and glossy black. These classic hues are a must-have for every gurl's beauty closet, love! Available starting this month for $7.99 each.
The four new lacquers include:
Plum to Your Senses! You KNOW this deep, dark plum is the perfect choice.
Please Red-cycle Do the right thing and wear this apple red over and over.
Totally in the Dark This shimmery black is completely unexpected.
Still Into Pink Our love for hot pink will never grow cold.
Categories: beauty
Tags: nicole by opiopi