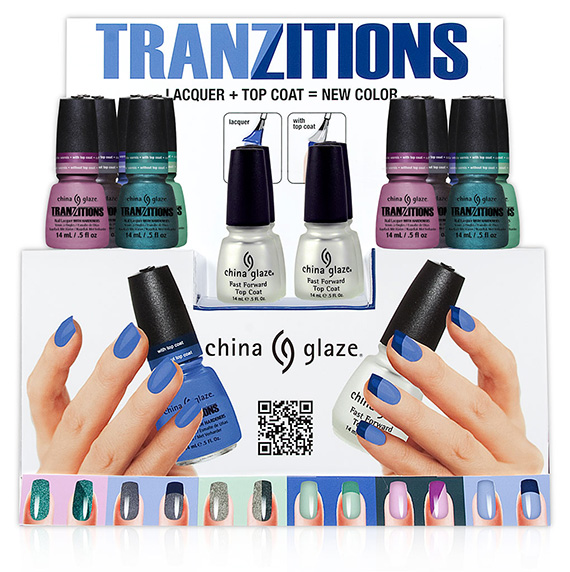 China Glaze introduces its new nail lacquer collection called Tranzitions, a new way to get multi-color, unique nail art with fewer bottles of polish. The Tranzitions collection features six shades, though with the color transition, you get 12 unique shades! You can try different looks using nail art brushes, free-hand designs or nail guides to achieve different looks. I'm pretty excited about this collection, sounds pretty amazing right? The collection will be available starting in January 2013.
The China Glaze® Tranzitions collection includes:
• Split Perso-NAIL-ity – Dusty pink shifts to fuchsia
• Duplicityy – Mint green shifts to vibrant teal
• Modify Me – Periwinkle blue shifts to indigo blue
• Altered Reality – Teal blue shifts to turquoise
• Metallic Metamorphosis – Silvery grey shifts to bluish-charcoal grey
• Shape Shifter – Smokey violet shifts to dark purple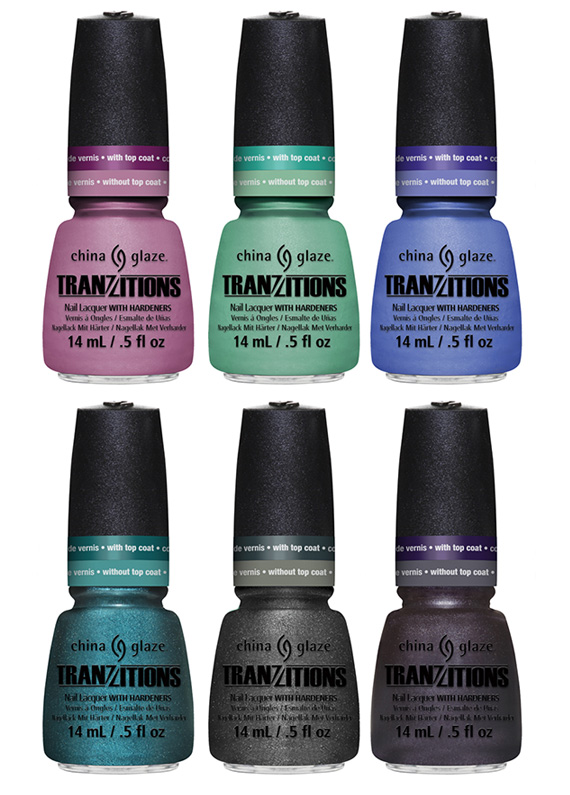 How It Works:
Step 1: Apply a base coat.
Step 2: Apply two coats of China Glaze® Tranzitions shade of choice. Allow to completely dry.
Step 3: Lastly, apply one coat of clear top coat and watch the color change.
Categories: beauty
Tags: china glaze