Photos: Just One Eye
You gotta give it to Mary-Kate and Ashley Olsen for putting out a $55,000 bag in collaboration with renowned artist Damien Hirst for Los Angeles luxury boutique Just One Eye. This new project is the first in a series of curated artistic partnerships. The Row's 12 black patent Nile crocodile leather backpacks, signed by the artist, features uniquely individual embellishments, from an assortment of prescription pills, to Hirst's signature spots.
I'm obsessed with the multicolored pills version, too bad I don't have an extra $55k laying around. But even if I wanted it, it's already sold out. If you want to get your hands on one, there are still a few left- very rare. The backpacks are soooo dope!! Shop the bags here.
More photos after the jump…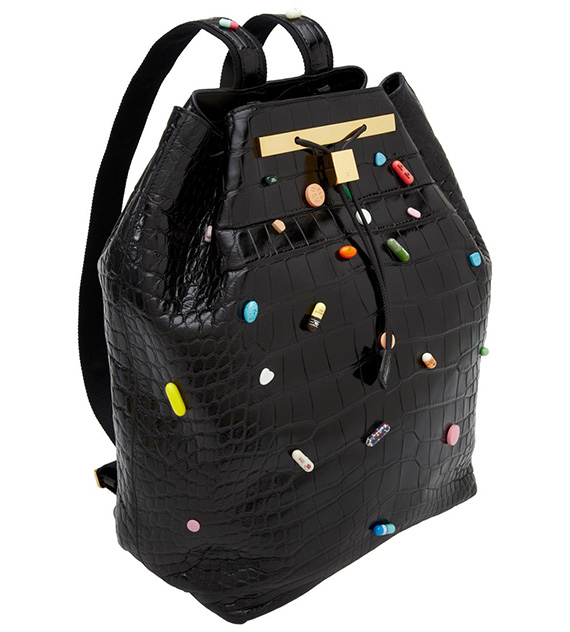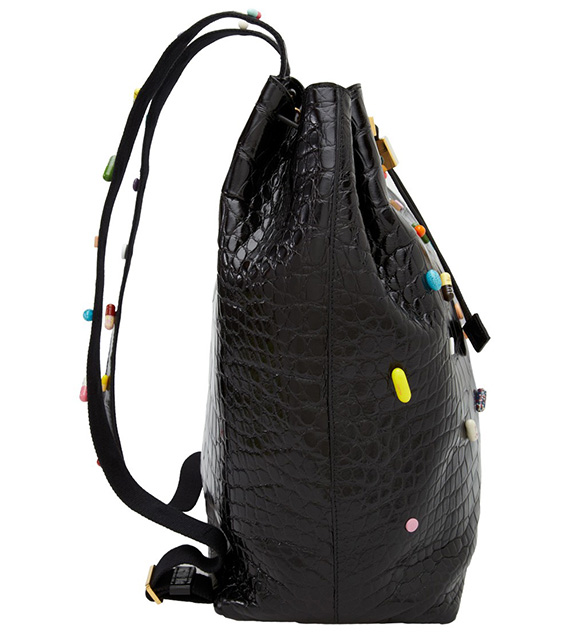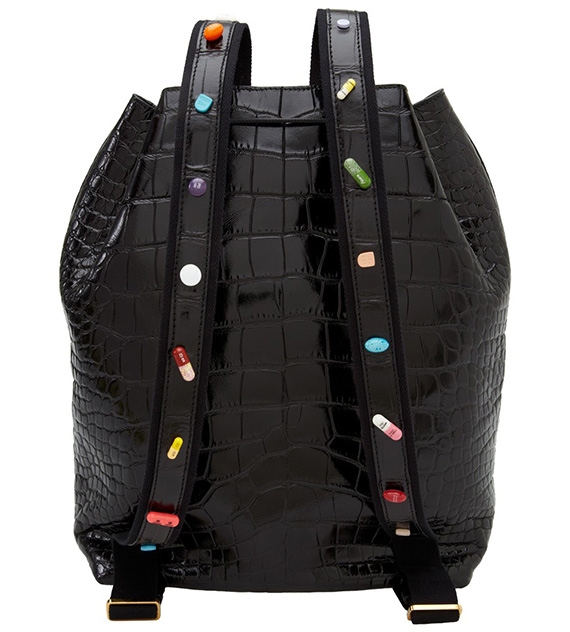 —-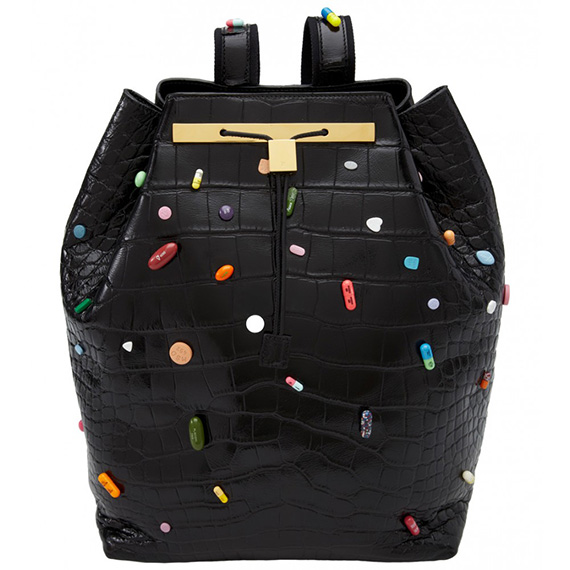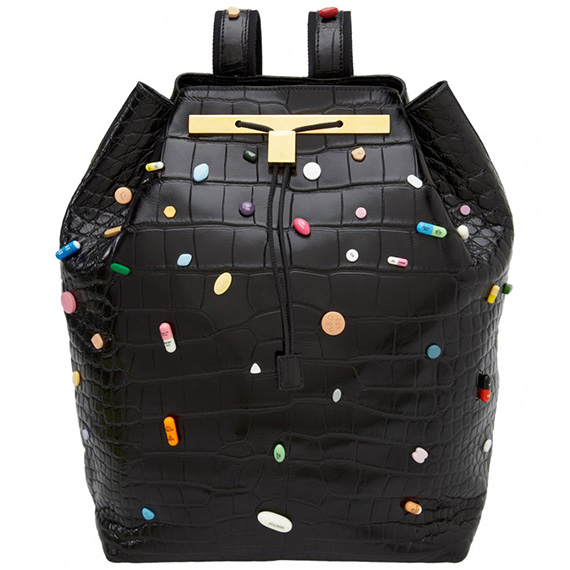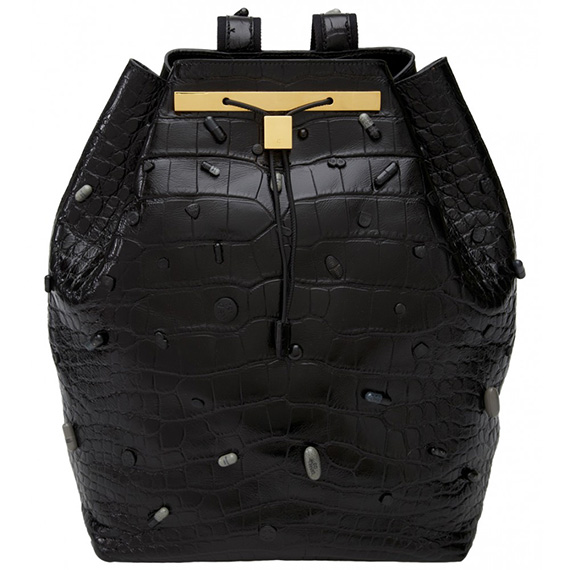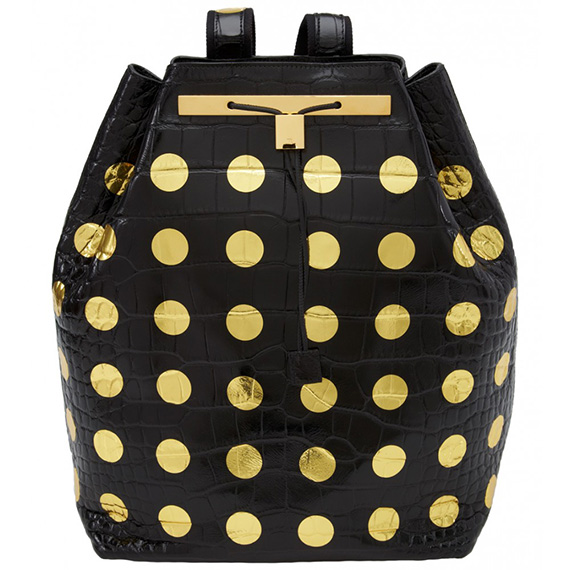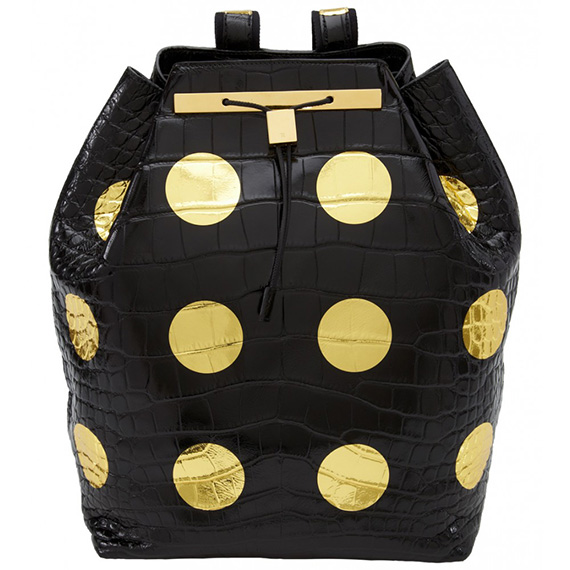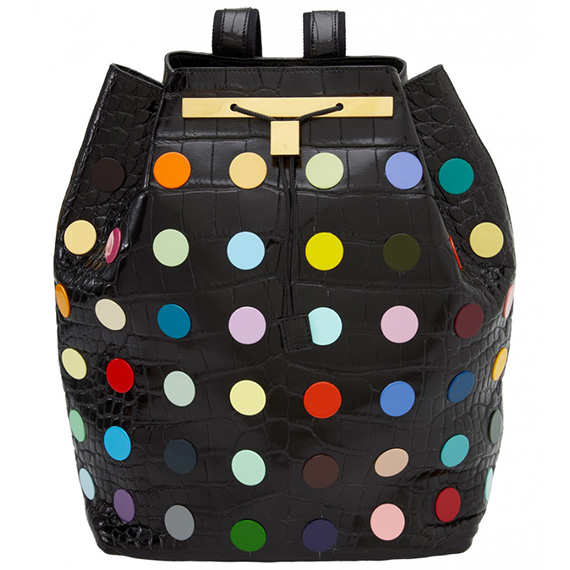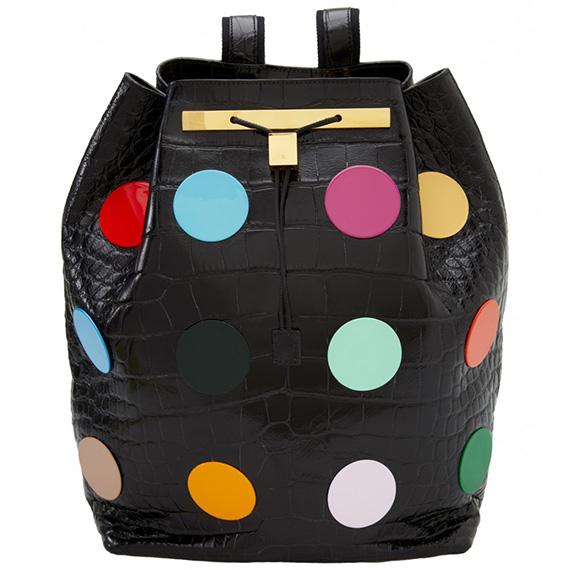 Categories: fashion handbags shopping
Tags: ashley olsendamien hirstjust one eyemary-kate olsenthe row