Photos courtesy of Ain't Shit Funny
Peas & Carrots International, a sub-brand of Ain't Shit Funny has teamed up with Los Angeles-based board company Maliceous Skates to create a limited edition series of T-shirts and a skateboard deck which pays homage to everyone's favorite Parisian brand, Hermès. Taking inspiration from the rectangular plaque outside the Hermès boutique on Rodeo Drive, this collection takes the well-established streetwear art-form of parody to another level.
The T-shirts comes in two colorways: black and white, in sizes small to x-large ($48) and the deck ($98) will be available to purchase exclusively on aintshitfunny.com on December 20th! Pretty dope, definitely need one of each!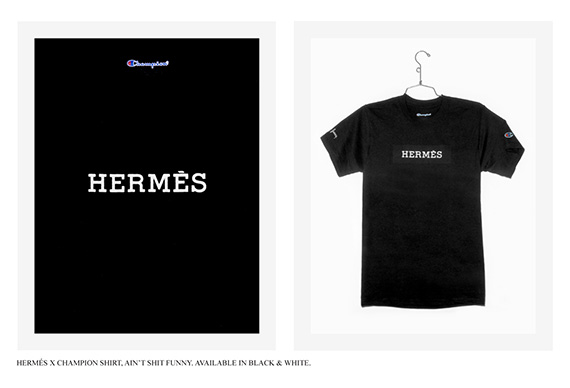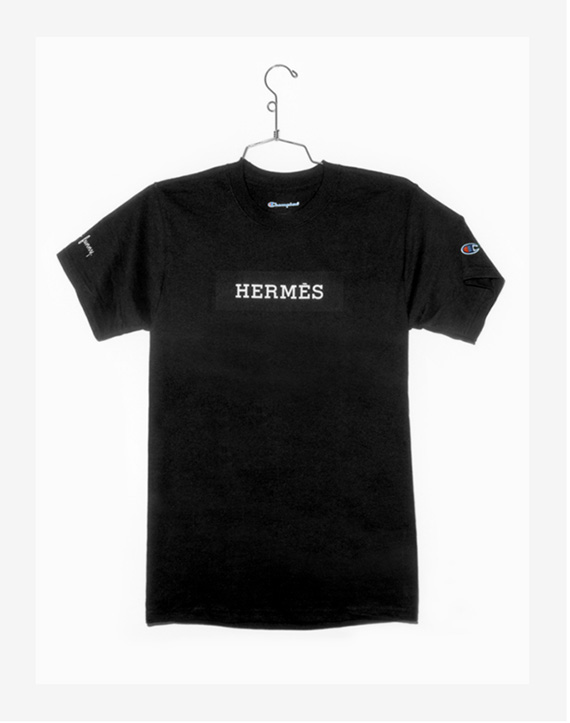 $13.99 BUY IT NOW 0hr 1mins

$119.99 BUY IT NOW 0hr 4mins

$80.0 BUY IT NOW 0hr 5mins

$70.0 BUY IT NOW 0hr 6mins

$55.0 0 bids 0hr 7mins

$88.0 BUY IT NOW 0hr 7mins

$109.99 BUY IT NOW 0hr 7mins

$130.0 BUY IT NOW 0hr 7mins
disclaimer
Categories: fashion mens streetwear
Tags: